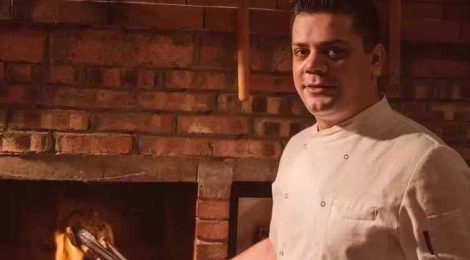 Hi, Alessandro. We are very happy to have the chance of talking with you! I believe we can say you represent Italy in Chongqing, as far as the restaurant industry is concerned. First of all, please tell us what you were doing before China.
I will start from the beginning. I was born in Bassano del Grappa, Vicenza, where I obtained my diploma from Giuseppe Maffioli Hospitality School. Then I started working in a tavern in Treviso, and thanks to the connections of the owner, I moved to London. That was the start of my career around the world: after two years in London, I had stayed in Sweden one year. In 2007 I came to China, starting in a very popular Italian chain called "Da Marco" in Shanghai. I had worked there for five years, and then, in 2011, I landed in Chongqing. The first few years here I had worked in Hyatt Regency and Sheraton Hotel, then I decided the time had come to start my own business, and we opened this restaurant in the heart of Jiefangbei. I am saying "we", cause in the meanwhile I found a Chinese wife, who learned how to make fresh pasta, pizza and some simple Italian sauces. Now we have another Italian restaurant in Nanping, "Nova," which is managed by my wife.
Was it difficult to start your business in China? Did you need help of Chinese friends or do you think a foreigner can easily manage it on his/her own?
In my case, being married to a Chinese wife was of great help, especially when dealing with Chinese bureaucracy. Thanks to her support, the opening of the restaurant did not take as long as one could expect, only six months. Anyway, starting your own business is now easier than before, China has become more and more open to foreign investments.
What about importing genuine Italian food items?
When we opened it was more complicated but, as I said, now the market is broader and we have different suppliers in Beijing, Shanghai and Hong Kong. Now in Alessi we always use Italian flour, cheese (Parmesan, Scamorza, Buffalo mozzarella), ham, salami and oil.
Do Chinese customers appreciate?
Chongqing has a strong food tradition, which makes it difficult for other cuisines to have a say in the local food scenario. The 80 percent of our customers is represented by foreigners, which is positive, as they can easily spread the voice that we are an authentic Italian restaurant, making the Chinese curious to try Italian flavors. The challenge is mostly represented by those "fake" Italian restaurants, the ones which adapt the original recipes to meet the Chinese taste; on the contrary, we stick to original Italian dishes.
Did you notice any difference between Chinese people in Chongqing and Chinese coming from other places?
Yes, of course. Chongqing is still a bit close-minded when compared to other major cities like Shanghai, where Chinese are used to different cultures' cuisines. Anyway, young people in Chongqing are proving not very conservative and ready to experience new cultures and tastes.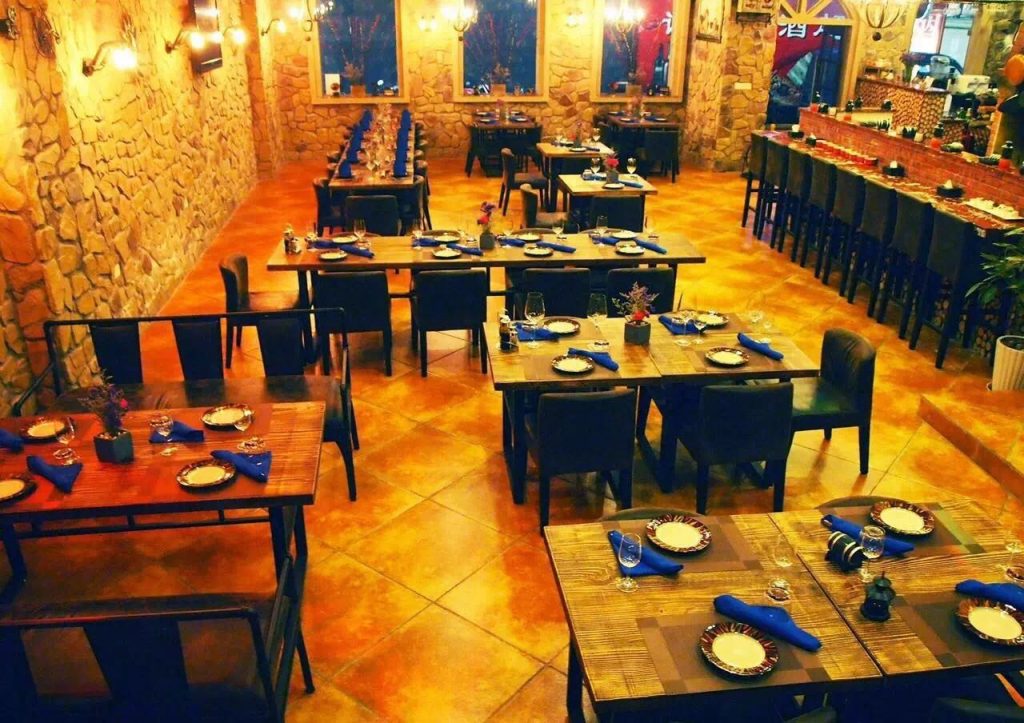 How do you usually serve dishes? Do Chinese people get the Italian way of serving food?
We noticed that Chinese customers do not enjoy so much our big portions of meat. They order meat and then they usually cut it into pieces. Moreover, Italians are generally happy with a 12-inch pizza, which seems to be too much for a Chinese! So we had to adapt the portions.
Also, Chinese really like to order fruit, or desserts like tiramisu as starters: I can go along with fruit, but I do not agree with having desert to start your meal. Sometimes we tried to explain our customers the sequence of dishes according to our tradition, but, as the saying goes: "the customer is always right"!
Sharon Fraser, General Manager of Intercontinental Hotel in Chongqing, said that the Italian community has somehow changed Chongqing and its taste. Do you agree with this?
At present, Italians probably represent the largest foreign community in Chongqing, which helps spreading the "Italian brand". Our Consulate is also providing decisive support for Italian initiatives. Doing what we do here, using Italian products and sticking to the original recipes, also helps spreading our culture abroad.
Do you feel integrated into the Chinese culture?
After living six years in China my answer is yes. At the beginning, I used to hesitate when invited to have hot pot, now I eat it pretty frequently with my Chinese colleagues, of whom I am very satisfied: we have good relations, and some of them had already worked in other Italian restaurants before. Moreover, everybody is eager to develop new skills, especially because we are talking about a different culture. At the same time, I am constantly learning new aspects of the Chinese tradition, so there is mutual cultural exchange and growth.
Tell us a good thing and a bad thing about Chongqing.
A good thing: there are a lot of beautiful girls! Besides this, Chongqing is growing so fast that everyday something new comes out. I have the feeling that there is always something different to do, it never stops.
A bad thing… Well, I need to be careful with this! In general, I think Chinese society gives the family a strong role, which I like, but it does not reflect into display of affection, even when not in public. For example, after a long time apart, Italians would spend half an hour just hugging and kissing; Chinese just don't. The effusiveness of Italian people sometimes does not match with the Chinese way of express feelings.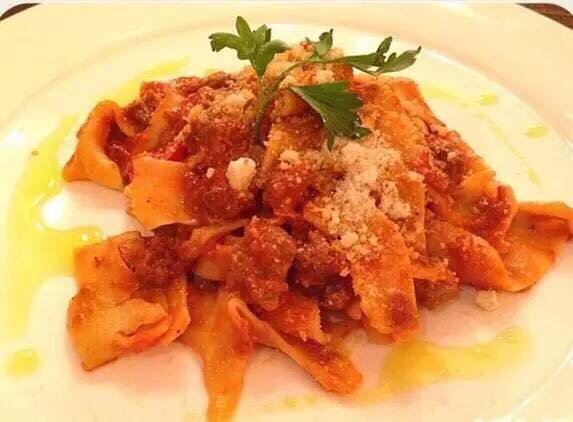 Would you recommend us a dish from your menu?
Homemade pappardelle with ragù , they come with a 12 hour-cooked meat sauce. Recommended not only to Chinese, but also to Westerns.
How do you see your future?
We would like to grow as fast as Chongqing. But, above all, I hope more and more Chinese people will come to our restaurant to taste Italian authentic food!
We wish you good luck with that! Thank you very much for your time and for the coffee, a very good Italian coffee!