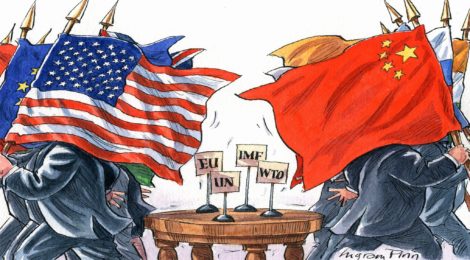 Only by collaborating on multiple fronts, China will succeed in working through a three-way stand-off over trade between Beijing, Brussels and Washington. In particular, observers and diplomats highlight the importance for a strategic balancing act to come into effect with Beijing and the European Union (EU) to hold high-level talks on June 25. The two sides are expected to start a new round of talks on the drafting of a Comprehensive Agreement on Investment, covering market openness.
At the end of May, following the agreement reached by Chinese Vice-President Liu He and European Commission Vice-President Jyrki Katainen, international observers reported that there have been signs that Beijing and Brussels were ready to engage over trade and investment. But the scenery is more complex than this. As a matter of fact, the EU and the United States hold similar positions on unequal intellectual property treatment and the slow pace of opening up market access in China, as well as the well-known problem of lack of reciprocity in the Sino-EU relations (link).
Cui Hongjian, a senior fellow with China Institute of International Studies, said that "the situation is very complicated because the interests and conflicts of three parties intertwine," and "it is not a simple friend-or-foe question." The recently trade actions taken by the US and President Trump's decision to exit from the climate change accord and the Iran nuclear deal, are reasons of serious concern for the EU and China. Nonetheless, the two parties have long disputes on industrial overcapacity and anti-dumping rules.
Following the trade frictions with the US, China has strengthened its position as a defender of the multilateral global trade system and has pushed to deepen its relationship with the EU to counter the protectionism of the US administration.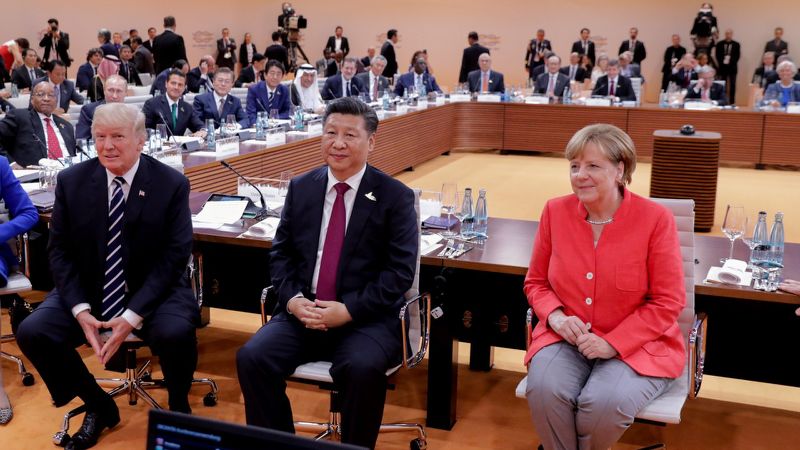 The EU, facing deepening breaches with the US, political uncertainties in Italy and Spain and growing internal conflicts among its member states, has tried to balance with Beijing and Washington. "On an economic front, a series of trade tariff reductions and expansion of 'Bel and Road Initiative' projects with Europe could provide a win-win for both Europe and China," "But there remains an element of mistrust between China and Europe that steams mainly from the US being Europe's historically in both economic and military areas, and from China's viewpoint, it not being clear who the go-to person was in Europe: Angela Merkel or Jean-Claude Juncker?" said Robert Carnell, ING Bank's head of research for Asia-Pacific.
The EU backed up the US when Brussels raised a complaint with the World Trade Organization (WTO) against what it says is China's unfair requirement of technology transfer. The EU also filed a WTO dispute over the steel and aluminium tariffs imposed by the US, and threatened to add tariffs on US products as a countermeasure.
The EU has not tried to take a side with China or with the US on the trade front, while it had urged Beijing to abide by international rules on economic and geopolitical fronts rather than taking forceful actions.
According to Cui, the EU was more concerned to reinforce bilateral relations with the US more than reshaping transatlantic alliance due to its reliance on the US on security issues.  In recent years, Beijing and Brussels have become more confrontational on issues such as manufacturing overcapacity, market access, the South China Sea and human rights.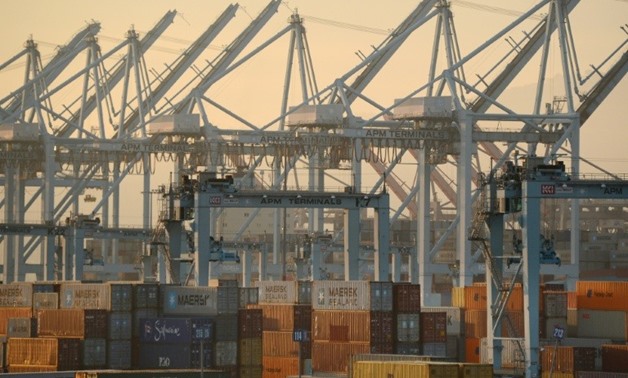 The defense ministers of France and Britain said that they would send warships through the South China Sea to challenge Beijing's growing military influence in the disputed waters.
EU's recent efforts to promote scrutiny of inbound investment is the result of the lack of reciprocity with China. In fact, while Chinese companies have enjoyed greater freedom to invest in Europe, European companies' attempts to penetrate the Chinese market are still limited by investment barriers.
Brussels is also accusing China to exploit the 'Belt and Road Initiative' as a strategic tool to divide-and-rule the European bloc. Many European countries have welcome Chinese investment but have also asked China to keep projects transparent and open for foreign players.