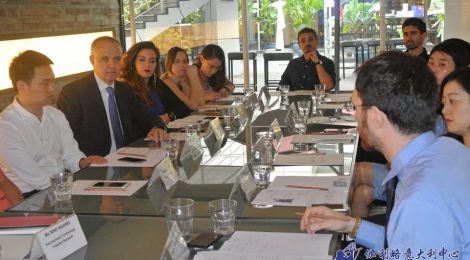 "Innovation is the primary driving force for development and must occupy a central place in China's development strategy," this was the opening statement of China's Premier Li Keqiang at the National People's Congress this year. The 13th Five-Year Plan – the central government's plan for economic development running from 2016 to 2020 – identified innovation as the main driving force for future growth, with improvements coming from Science and Technology (S&T) to produce the 60 percent of the national economic growth by 2020.
Thus, the national strategy for S&T cooperation is an important and timely issue in today's China. Specific attention is paid to the role universities and research centres could play, and on how to engage them in order to maximise synergies and encourage the creation of spin-off and start-up companies, as well as other forms of spill-overs generating from the cooperation of research institutions and private sector. The Municipality of Chongqing is making steps forward moving within the national framework.
The Galileo Galilei Italian Institute was pleased to welcome Mr Sunshine Dong, Chairman of the Committee of International Innovation Cities and Executive Director of the Finance Committee of International Technology Transfer Network (ITTN). Taking part to the 5th China Through The Telescope seminar Ms Niki Huang, Director of West China Office of ITTN, Mr Luca Borsano, Engineering Director of Saic Iveco Hongyan (SHI), Mr Xie Kaiji, Director of Chongqing Green and Intelligent Technology Centre, Mr Yang Shaobo, Vice Director R&D Unit of Chang'An Motors, Prof Li Zhengguo, Dean of  Life Science Institute of Chongqing University, Mr Gavin Chen, School of Automation of Chongqing University, representatives from the China-Italy Chamber of Commerce, from consultancy firms, and other Schools of Chongqing University. The seminar was chaired by Mr Francesco Silvestri, Acting Director of the Galileo Galilei Italian Institute.
Read the Seminar's Report.
Have a look at the past China through the Telescope Seminars here.