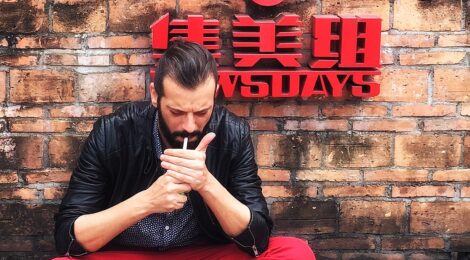 Martino Piccioli was born in Prato, where he lived on several occasions for almost forty years. He has a degree with honors, a doctorate, a serious job but he also loves to write and create new stories on his personal blog "Martino Express", where he collects his experiences in China as an expat.  In this book, titled "Laowai, un pratese in Cina", published by GoWare, he tells of how China changed his life, for the better.
He is creative by nature, architect by profession. In China he works as an "artistic supervisor" for HYDEA, an international design practice with a solid track record in architecture, infrastructure, engineering, environment and cultural heritage. Ranked among the 10 first Italy's architectural studios (Report Norsa 2018). HYDEA presently operates in 20 countries spread over 4 continents and has active branches in Belgium and China PR.
Recently Martino has been involved in the creation and the launch of the he 6th Florentia Village Designer Outlet. This new "Italian attraction" was inaugurated in Chongqing on February 3rd, in conjunction with the Chinese New Year celebrations. The new shopping village encompasses a huge area of 41,000 sqm with shops, F&B facilities and offices, and a 70,000 sqm parking space. HYDEA was responsible for the master plan, concept design and detailed architectural and landscaping design, supervision of the local design institute in charge of the construction drawings, and on site supervision of architectural and landscaping works.
You can follow him on his blog at this link