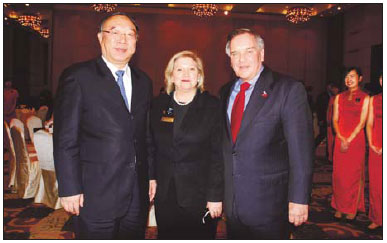 Hi Sharon, and thank you for your availability. You are an institution for many people here living in Chongqing, many people have passed by your hotel for travelling, meetings and events. How long have you been here?

I'm here in Chongqing since five and half years, and this is strange because I've never been more than three years in the same place. The truth is that I love Chongqing, its mountains, its old cities, its hotsprings. A lot of people usually prefers Shanghai, I've lived there and I was bored, it was like living in a crystal ball, you didn't get the chance to know the real China, instead here in Chongqing you can discover its culture and live by the Chinese style.
I know that you are from New Zealand, why did you move to Chongqing?
Just for work, I've always loved to travel so I looked for a job that could help me to do it. When I was a child, and at school for the first time they asked me in which country I wanted to go, my answer was Italy because there are a lot of similarities between New Zealand and Italy, the size of the country, the food and the weather for example. Before coming to China I have been to Australia, London, Vietnam, Malaysia, South Korea and in 2000 I came here in China. It was a bold and risky choice because in that period there were just a few people coming to China for work.
What has changed since your arrival in Chongqing?
Everything! Especially infrastructure. The first time that I came here in 2006, in some zones of the city there were cows along the streets. Now there are huge roads, fast trains and a lot of flights that connect Chongqing with a lot of cities. On that time, even going to Dazu was a long journey, and now you can easly reach it in one hour by car. During these years big shopping malls have been built with lots of international brand shops and many foreign restaurants, there are multiplex cinemas, basically now you can find everything and it makes your life a lot easier.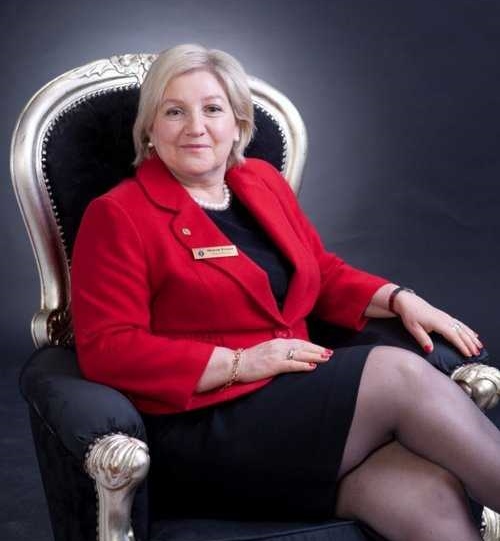 Speaking about your job, can you tell me which differences did you find between Chongqing, the rest of China and abroad (e.g. customers, rules, etc)?
Actually when you are inside the hotel, every hotel is the same because, working in a five star hotel, the standard required by our customers it's the same all around the world.
Do you think that Chongqing is a city where to move and open a new business? And in your sector, do you see opportunities?
Absolutely, there are a lot of opportunities in this city and the market is ready because people want to try new things. Travelling around the world they have discovered different things from their culture and they now become more open-minded. There are always more and more people that want to try different western cuisines and foreign products.
In my sector especially, big hotel chains are growing rapidly. There's an high demand and just in Chongqing there are seven hotels from InterContinental Group and there are other five under construction. Until 20-25 years ago in the South-West of China there was just one international hotel in Chengdu, and now Chengdu is full of international hotels, but above all every day there is a growth of hotel chains near touristic sites outside the big cities.
Italians. In these years in Chongqing, how has the Italian community changed?
The Italian community hasn't changed, but it changed Chongqing. Where there are Italians there's entertainment, delicious food, and since the opening of Consulate General of Italy in Chongqing the cultural and entertaining events increased. The Consul General Sergio Maffettone and his team had the ability to let Chinese people and also foreigners discover the best of Italy. Beside all their cultural events, there is an increase of Italian restaurants and show room of Italian products that Chinese people love, and we have just to thank the Italian community for that!
What do you love and what do you hate about Chongqing?
I love the people in Chongqing, I love its food, instead I hate its weather that is always humid, cloudy and foggy, but when I want to regenerate myself I just take a flight and enjoy the sunny Yunnan weather and come back with loads of energies.