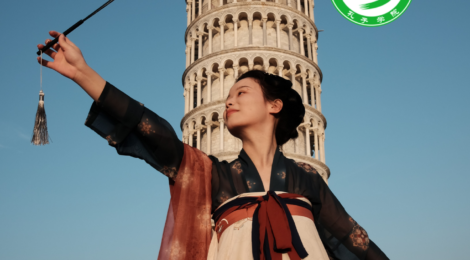 Dear Devotees of Fantasy and Science Fiction,
The time has come for an odyssey like no other. Lucca Comics & Games 2023 is on the horizon, and we, the Confucius Institute, are overjoyed to extend to you a cordial invitation to our booth. Join us in this exceptional partnership with the renowned Future Fiction publisher, Francesco Verso, and be prepared for an unparalleled voyage through a realm of ingenuity, fantasy, and uncharted territories.
📍 Where: Lucca Comics and Games 2023
🗓️ When: November 1-5
📍 Booth Number: SMT313
📚 Section: Luk for Fantasy
🏢 Pavilion: San Martino1
What lies in wait at our SMT313 booth? A realm of unparalleled adventures, including:
🎭 Chinese Cosplay – Behold the beauty and inventiveness of Chinese cosplay, as extraordinary costumes whisk you away to realms beyond imagination.
✂️ Paper Cutting – Unveil the age-old art of Chinese paper cutting, an artistic expression that will leave you spellbound.
🖋️ Try Chinese Calligraphy – Challenge your abilities and uncover the enigmas of Chinese calligraphy, an art form in its own right.
🎀 Chinese Knotting – Discover the allure of Chinese knots and their symbolic significance while crafting exquisite decorative items.
But the wonders do not end there! In alliance with the master of science fiction, Francesco Verso, we will transport you to the captivating universe of Chinese and global science fiction.
Francesco Verso, the recipient of the prestigious Galaxi Awards at WorldCon Chengdu 2023, is celebrated for his outstanding contributions to international science fiction literature. His latest honor adds to his impressive career, which includes the 2019 Golden Dragon award and recognition as the best science fiction publisher by the European Science Fiction Society. Verso also leads the Future Fiction Workshop at the Fishing Fortress Center in Chongqing, nurturing the next generation of international science fiction writers. His profound influence on the genre and international literature continues to inspire.
Prepare for an extraordinary expedition through fantastical realms, where the realms of Chinese and global science fiction intertwine in a symphony of imagination and astonishing visions. We are eagerly looking forward to your visit at our SMT313 booth in Pavilion San Martino1, from November 1 to 5. Do not miss this remarkable opportunity to embark on adventures previously uncharted!
We look forward to welcoming you at Lucca Comics & Games 2023!
Warm regards,
The Confucius Institute of Pisa and Francesco Verso"