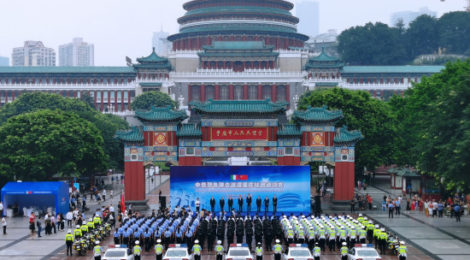 Dear readers, have you seen any Italian and Chinese police patrolling together on the streets of Chongqing from June 26 to July 5? The 3rd China-Italy police exchange program with joint patrol was launched in Beijing on June 24. The Italian police have sent eight police officers to patrol with Chinese counterparts in four Chinese cities, which are Beijing, Shanghai, Chongqing, and Guangzhou from June 24 to July 5 to help deal with the issues related to Italian tourists during the 10-day joint patrol.
On June 26, the launching ceremony of the program in Chongqing, attended by leaders of the municipal government and the acting consul Davide Castellani of the Italian Consulate, was held in People's Square. Chongqing now has become an important destination for Italian citizen to travel, work and study. Early in 2017, "Loving Jiefangbei" Italian Festival was held in Chongqing, and in the meantime, "Chongqing Culture Week" took place in Milan. These series of activities successfully promoted the charming cultures of both sides.
Italian police officers had conducted street patrols with Chinese counterparts in various districts of Chongqing since the day after the launching ceremony.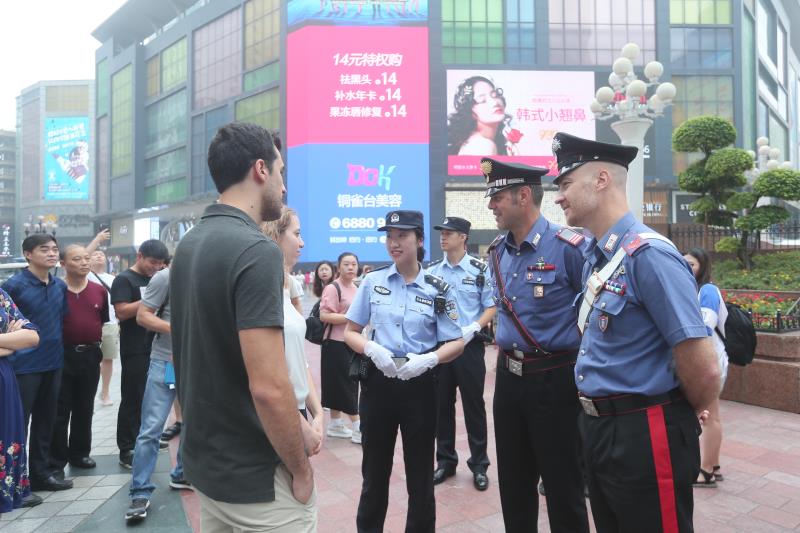 On July 3, the joint patrol team, consisting of two Italian gendarmes and two Chinese policemen, arrived at Chongqing University. They patrolled the campus, watched Italian students learning tai chi, and attended the meeting with leaders from the school of international education and representatives of Italian students. During the meeting, leaders from the school of international education welcomed these two Italian friends on behalf of Chongqing University. They pointed out that this is the first time to have Italian police here and it's the result of the long-lasting friendly cooperation between the two countries. They also introduced the extensive cooperation between Chongqing University and different Italian Universities. Later in the meeting, student representatives Marco Bonaglia and Dario Famularo Shared their experiences of living and studying here. They added that the activities and lectures organized by the university for international students, such as international student safety education conference and Chinese and foreign students' New Year party, were very helpful for foreign students to integrate into campus lives and understand Chinese culture. Italian police officers said that their time in China including Chongqing is one of the most unique experiences in their police career. They expect Italian students in China to abide by Chinese laws and become the main force for future communication and cooperation between China and Italy, laying a solid foundation for all-round cooperation between the two countries.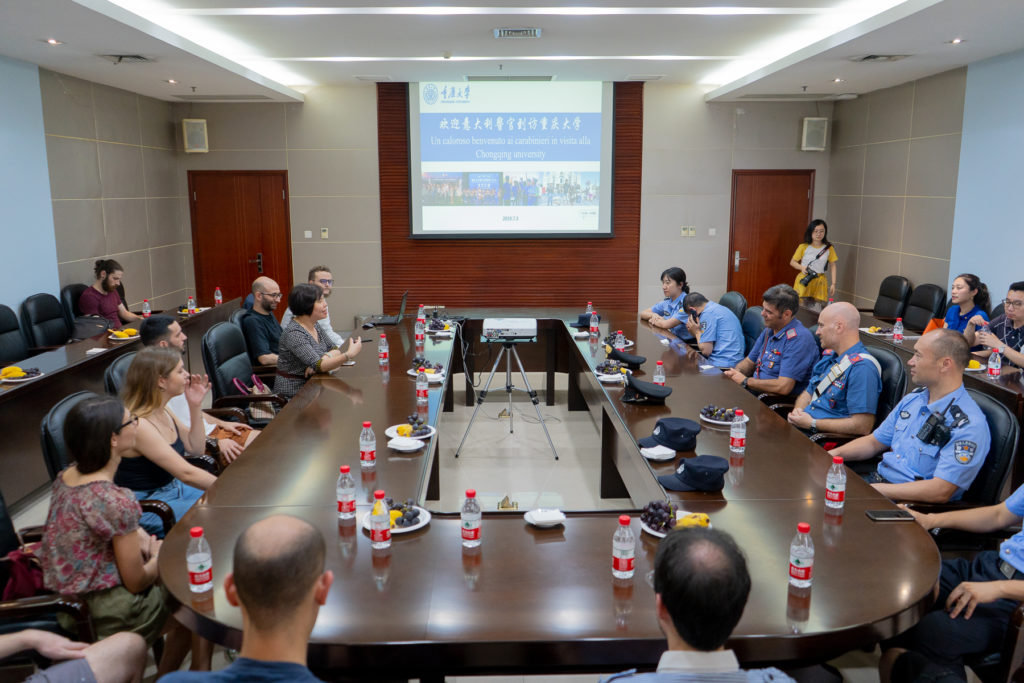 As a bridge between China and Italy, Galileo Institute looks forward to more cooperation and exchanges between two countries and universities. We will also make our own efforts to let more Italians know Chongqing and at the same time, spread Italian culture in Chongqing.
Dear followers, see you next semester. Enjoy the summer.