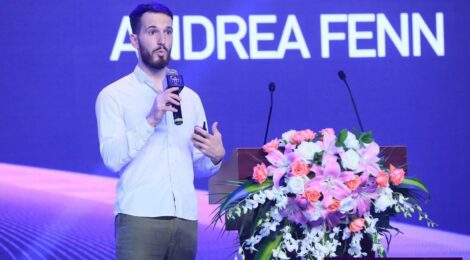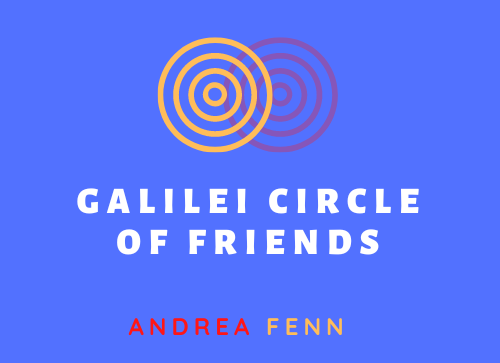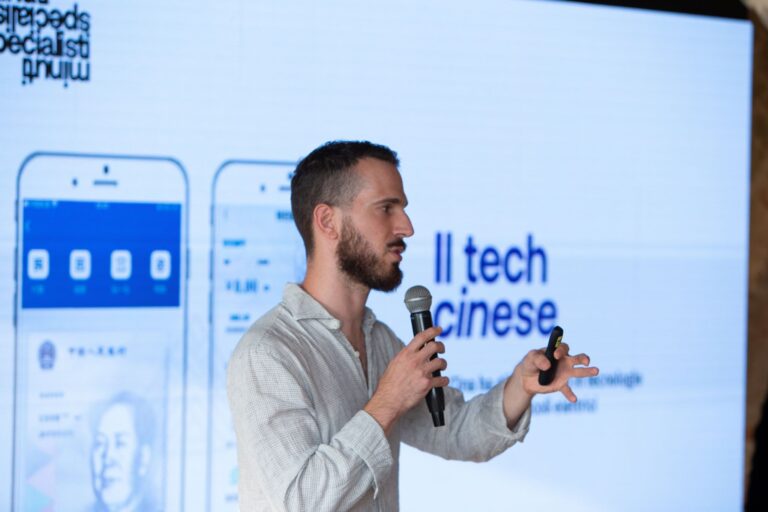 This week we have the pleasure to host in our column Andrea Fenn, a talented award-winning digital strategist and the CEO of Adiacent China, technology marketing company in Shanghai. Adiacent is part of VAR Group, an Italian listed digital transformation company with over 2bn EUR in revenue.
Andrea has lived 15 years in China, whose majority he spent working with the country's evolving digital landscape. Prior to Adiacent, he was a founding member of the APAC social media team at Ogilvy, a researcher of Chinese social media at Leiden University, and a journalist for CNN and China Daily.
A regular member of the Campaign Asia Digital A-List, he speaks at public events, business schools and management trainings globally. He is an Effie Asia jury member and content consultant and trainer at the Alibaba Global Ecommerce Talent program among others. Andrea was born in Prato, Italy, is an Italian-British dual-national, and is fluent in written and spoken Mandarin Chinese.
PERSONAL RELATIONSHIP WITH CHINA
How did your experience with China begin? Was it by chance, for business or simply by pleasure?
I first moved to China 18 years ago, still a teenager, after one year of Chinese-language studies at University. I went on a program teaching English in China in Nanchang, which was at the time a very dynamic and still rather backward city where traditional China and the incoming modernity were still battling with uncertain results 
How has your relationship with China changed over time?
After Nanchang, I furthered my Chinese-language studies at the Shandong University in Jinan, got a postgraduate degree in journalism at Hong Kong University and briefly worked as a research assistant at Leiden University where I first started researching social media. This is when my first curiosity with the Chinese unique internet ecosystem started.
What has your personal experience taught you in this beautiful country?
After living and working in China for most of my adult life, I found myself reconsidering many of the paradigms that in the Western world are given for granted. The Western obsession for absolutism, for clearly defining right and wrong have given way to a more nuanced vision of myself and of society. Relativism is a powerful Chinese dogma that is often mistaken for ambiguity.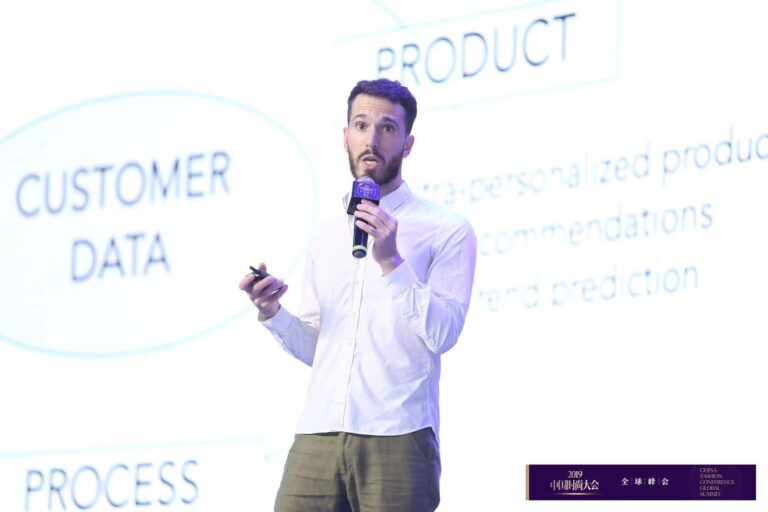 BUSINESS – Adiacent China
How has China changed since its early years from a business point of view in your specific sector? What are the differences that most affected you positively and negatively?
As mentioned, I started analyzing the Chinese digital ecosystem as early as 2008. At the time the internet was burgeoning and its impact onto China's social and political ecosystem was still unclear. In the years working in the digital business, I have witnessed China moving from being an off-grid economy to becoming the most connected country in the world, from having a backwards retail network to becoming the world's biggest e-commerce market. On the other hand, the promise that the internet had at the beginning in China, that of bringing more spaces for Chinese citizens to express their political views, was mostly left dissatisfied.
Tell us about your experience in Adiacent China. What was your role and what are the main results you have achieved in this experience?
I founded a digital business, Fireworks, at the age of 26 in Shanghai. In the years I have grown it to be the biggest Italian business of the kind in China and later I sold part of my shares to VAR Group, a leading IT company from Empoli, Italy to become Adiacent China. Adiacent China is now a strong player focused on helping companies, Italian but not necessarily, to develop their digital business in China through e-commerce, information technology and marketing. I am now in charge of Adiacent's whole international business units which include China but also Asia-Pacific, Spain, UK, Mexico and the US.
How important is knowing the local culture and language in your business?
I have the privilege of having had 4 years of intense Chinese-language training before starting to work. Many foreign managers come to China and try to pick up Chinese in their spare time and already past their university years, which makes it much harder for them to properly master the language. To me knowing Chinese and the Chinese culture provides a unique insight into people's work mindsets, and helps me understand why so many processes, interpersonal relations and dynamics function in a completely different way in China from the rest of the world. The managers who don't have this knowledge will have to supplement it with a great amount of patience. It is no surprise that many foreign managers find working in China extremely challenging and taxing!
As for your company, what are the projects you are aiming for and future goals?
The COVID years have been quite difficult because our business is mostly driven by international companies looking to launch in China. The simple fact that travel was not possible between China and Europe made the Chinese market harder to understand for foreign businesses, and therefore our work more difficult. With the reopening of the borders, we expect international exchanges to bring renewed interest in China and opportunities for business. At the same time, we are ramping up a strategy to bring Chinese companies abroad, a segment that I believe will be growing exponentially in the years to come.
How has the pandemic affected your business and what strategies have you implemented to respond to the crisis?
As discussed above, COVID heavily disrupted international exchanges and possibilities for business. Fortunately, our focus on digital and e-commerce made it so we were less exposed to the physical disruptions that other industries like offline retail had. From an external point of view, our strategy was to facilitate online business for those companies who were unable to sell their products and services offline. From an internal point of view, we have strengthened the processes and systems that allowed our colleagues to collaborate remotely both within China and between our Shanghai and Italian offices.
What are the main challenges you have encountered in your experience as a successful manager in China? What are the positive surprises?
Being a manager in China requires additional doses of persistence and resilience. I often wonder what could have happened if I had founded my company in an "easier" work culture like, say, the United States or Northern Europe. Would I have created more value with the same amount of effort? On the other side, I reflect upon the fact that I created a business at a relatively young age and was perfectly accepted in the business community. I don't think Italy provides this type of opportunities to an ambitious young entrepreneur.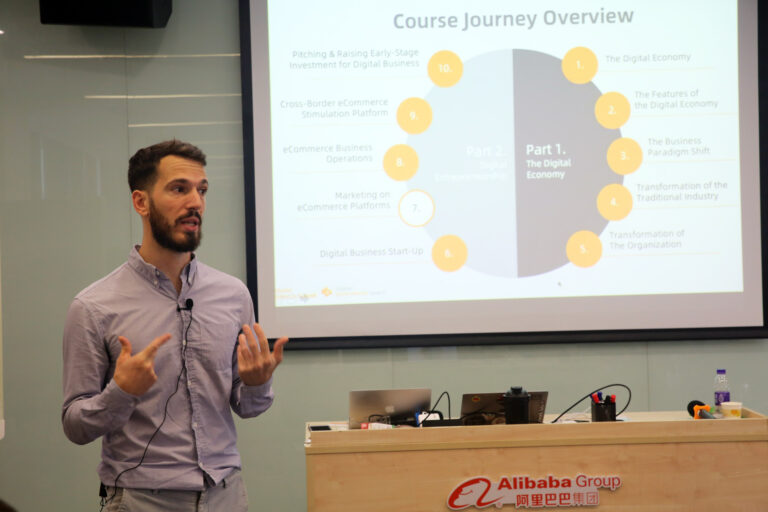 GO EAST – Why does being in China make sense for an Italian company?
Italy is generally extremely well perceived by Chinese consumers and targets. Many of its flagship industries, fashion and luxury, cosmetics and health supplements but even the often forgotten machinery, medical and high-tech industries, have made great inroads into the market and are considered top class. China is on track to become the biggest consumer market with the world's biggest middle class so such opportunities are only bound to grow in the future. To Italian companies, China is definitely a bet to make.
Why does it still make sense to focus on the Chinese market for an Italian company and what are the opportunities in particular in the part of the country where you operate?
Our business is digital so we are less constrained by geographic limits. In general, given China's enormous size we see important differences in terms of online behaviors across the country. In the eastern part of China, where cities like Shanghai, Beijing or Shenzhen are, online consumption is very mature so Italian brands can focus on selling more products via e-commerce because consumers can understand the value proposition of an international brand better.
Are you already present in Chongqing or in the Chengdu-Chongqing economic circle?
The Chengdu-Chongqing economic area is already very sizable and is growing in importance to rival some of the eastern conurbations. For us it has particular potential for the fashion and luxury segment, where Italy has a strong leadership, because consumers are very aspirational and want to purchase international high-end brands like the Italian ones.
What do you think of Chongqing from the "digital transformation" point of view?
Chongqing is a very futuristic city: its skyline, its urban planning but also its citizens are extremely forward-thinking. It serves as a modern hub for a number of provinces in southwest China where people go to get in touch with the latest technologies, the latest products and services. To us, cities like Chongqing are essential to provide examples of digital behavior.
How can Galilei and Sant'Anna in Chongqing possibly be useful to your company in China and Italy?
Now more than ever before, cooperation and exchange between China and the West are necessary. Especially Italy has had traditionally a bridging role across the Orient and the Western world that I believe it should retain and strengthen in the twenty-first century. We hope to collaborate more with the Galilei Institute as a fellow Tuscan organization to enhance business and knowledge communication between Italy and China and to bring business opportunities to Italian companies in China and to Chinese companies in Italy. Entering the Year of the Rabbit, hopping between China and Italy will be a winning choice and we hope to be helping with a head start in that jump!
Interview by Marco Bonaglia