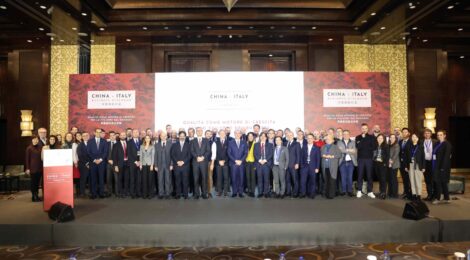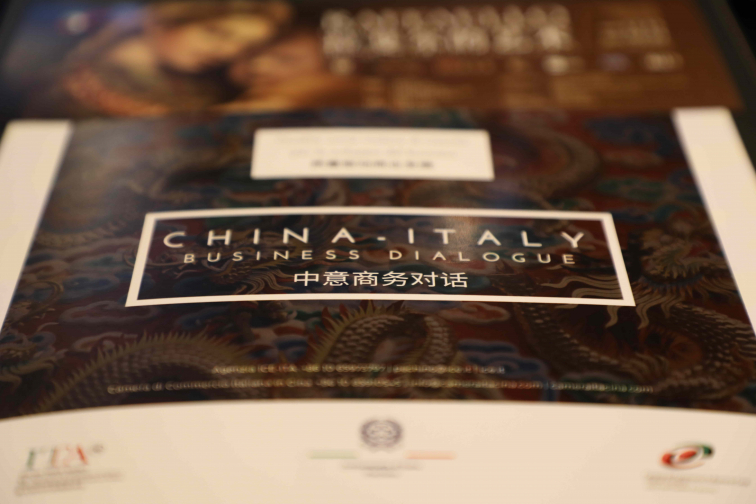 Galileo Galilei Italian Institute participated in the first edition of "China-Italy Business Dialogue: quality as a growth engine for business development." The event was  jointly organized by the Italian Embassy in China, the Italian Trade and Investment Agency and the China-Italy Chamber of Commerce in Beijing on December 11-12.
An event organized on the occasion of the 50th anniversary of the bilateral diplomatic relations between the People's Republic of China and Italy, with the aim of creating an opportunity for concrete dialogue between the Italian and Chinese business community. More than 500 representatives and managers of institutions and enterprises of the two countries took part in the event through on-site attendance and remote connection.
On the first day of the event, Mr. Luca Ferrari, the Italian Ambassador to China, Ms. Gao Yan, the President of China Council for the Promotion of International Trade, Mr. Zhang Zhiqing, Vice Director of Department of Foreign Investment and Overseas Investment of National Development and Reform Commission, Mr. Yu Yuantang, Vice Director of the European Department of the Ministry of Commerce of China, and Mr. Paolo Bazzoni, the President of China-Italy Chamber of Commerce made the opening speech. The Undersecretary of State for Foreign Affairs, Hon. Manlio Di Stefano, and the President of the ICE Agency, Carlo Ferro, intervened with video messages. 
Ambassador Ferrari emphasized in his speech that Italian exports to China exceeded 9 billion euros till September of 2020, it has increased by 33% compared to 2019. Therefore, in the next few years export to China will be one of the key drivers of Italy's economic recovery. He also mentioned that the Italian government has provided over 2 billion euros to Italian companies to promote exports.
Before the the four sessions of the day, Vice-president of Caixin Media and Executive President of Caixin Insight, Gao Erji introduced the macroeconomic situation of  Chinese market and the business scopes of Caixin Group (Dara services and New media), especially the development trend of the digital economy, the commercialization and capitalization of digital assets, and the CDEI index (China Digital Economy Index). After that, Valtero Canepa, Vice-president (Shanghai) of CICC, and Professore Roberto Donà, International Business School Suzhou of Xi'an Jiaotong Liverpool University, offered an overview of the Italian presence in China and present the results of the third edition of "CICC Business Survey".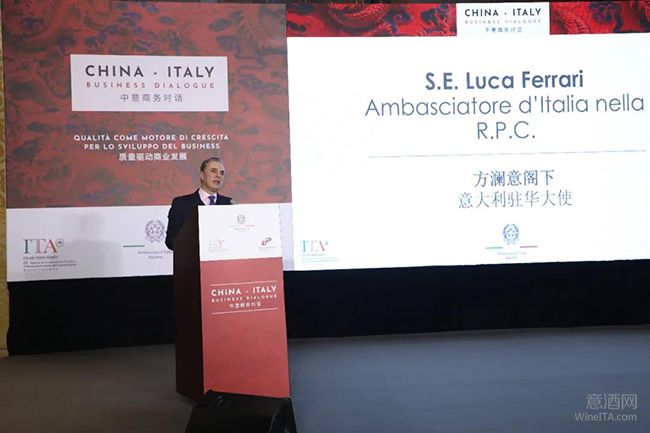 The first session: the opportunities for companies in the quality retail sector within the Chinese domestic market.
The moderator was Mauro Maggioni, Board member of CCIC (Shanghai) and CEO of Asia Pacific Golden Goose. Before other guests made their speech, we watched the video of Daniel Zipser, Senior Partner McKinsey & Company and Representative of the Consumer Products Department. He proposed creating new consumer experience scenarios, cooperating with internet celebrities and KOL (Key Opinion Leader), and strengthening digital marketing channels to increase sales of Italian luxury goods in China.
The first guest to speak was Hati Lin, Deputy general manager of Vertical sales & Operation department of Tencent Marketing Solution. He talked about the following points: 1, Chinese brands are currently unbalanced in terms of public domain traffic and private domain traffic, but there is a trend of shifting, and they would like to establish a brand-owned database; 2, Tencent could provide full-chain digitalization enhance tool from production to sales; 3, the three major aspects of Tencent's transformation in wave of digitization: content producer, social platform and trade market.
Melody Jia, the Strategy Director of Suning International Group, first introduced the Suning International Group's profile and the slogan "Global Buying, Global Selling". Then she highlighted Suning's high-end retail service brand Sup's has launched "Sup's Incubation Lab", planning to incubate 300+ small and medium-sized brands from Italy in the next two years and also created the exclusive logo "Authentic Italian" for goods which are directly imported from the original country.
Gloria Guan, Chief Marketing Officer of Youzan, introduced China Youzan as a service company dedicated to empowering businesses and providing services to merchants, developers, brands and customers. She shared some data about the changing from "platform economy" to "private traffic operation" and AARRR model of private traffic growth.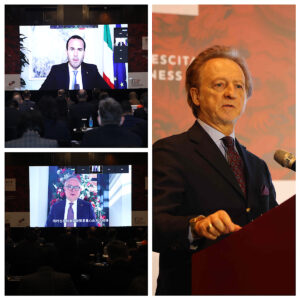 The second session: Perspectives in the industrial sector in China to increase collaboration between Sino-Italian companies.
Moderator was Fabio Antonello, Supervisor of CCIC & General Manager di REGINA (Tianjin) Chain & Belt Co. Ltd.. The session was introduced by The Global senior Partner & Vice President for Greater China of Roland Berger, Thomas Fang. 
Then, Daniel Chen, Chief Representative of Ferretti Group, Shanghai Representative Office, introduced the acquisition of Ferratti Group by Weichai Group, as well as the protection of Italian small and medium-sized enterprises in its industrial chain and the development direction of R&D in the next few years. General Manager of Business Consulting of SUMEC, Jacky Yang made a prediction of the Sino-Italian manufacturing cooperation vision and introduced the China Industrial IoT 4.0 market size and trend. Finally, Li Yan, CEO of NIU Technologies, introduced the company's profile and development. He emphasized the cooperation with GoVolt which provides the service of sharing electrical two-wheels in Milan, Italy.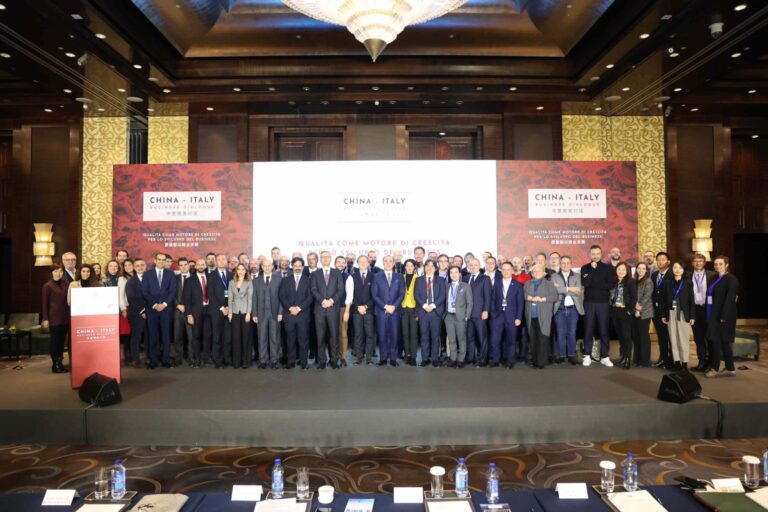 The third session: Energy transition in China: trends and business opportunities.
Before starting the discussion, moderator Matteo Tanteri, Vice President of CICC (Beijing), and Chief Executive Officer of SNAM China, invited Professor of China University of Petroleum and former Deputy Director of NEA (National Energy Administration) Mr. Zhang Yuqing to introduce China's energy transformation trends. Professor Zhang summarized the following 6 points: developing low carbonization; Intelligent production; Diversification of energy supply; Complementary integration of multiple functions; Continuous development of PV; Integrated energy services.
Mr. Hu Yuhai, Chairman of State Grid International Development Co. Ltd, took the lead, saying that State Grid will drive energy transformation and green growth by promoting clean energy transmission and utilization and innovation in the face of President Xi's commitment to "2030 carbon peak and 2060 carbon neutral". 
Mr. Ding Michael, Global Executive Director of Envision Group believed that China's energy transformation has three opportunities for Italian companies: energy storage technology, natural gas development, and efficient use of comprehensive energy. Daniel Yu, Product manager of Li Xiang Auto, presented his company's vision from the perspective of new energy vehicle manufacturing and power use and storage. 
Finally, Mr. Wu Yang, Investment Director of Chunyang Capital, introduced Chunyang Capital's investment in China's battery manufacturing and hydrogen energy manufacturing, storage and transportation enterprises from the perspective of capital, and emphasized the investment in Shanghai REFIRE Technology Co., Ltd. and Beijing SinoHytec Co., Ltd, the latter has been listed on the China Science and Technology Board.
The fourth session: export contracts: means to support italian companies.
Fabrizio Costa, Attache of the Ministry of Economy and Finance at Embassy of Italy in Beijing, served as the moderator. Participants included Giampaolo Bruno, Director and Coordinator of the ICE China and Mongolia network, Enrico Semprebene, Head of International Financing at CDP Cassa Deposit and Loans; Donato Morea, Senior Key Account Manager of SACE, Carlo de Simone, Senior Expert of External Relations, SIMEST. 
They introduced the Italian government's initiatives to support the development of enterprises, such as organizing Italian enterprises to participate in the Shanghai Expo for three consecutive years and providing financial support, and creating a network platform export.gov.it to support Italian enterprises' exports, in addition, the online Pavilion of Italy launched in cooperation with Jingdong, a Chinese e-commerce company, also has a number of tax and loan preferential policies.
The 12th meeting was a special event for the Italian system in China. Participants held dialogues on the priorities and activities of Italian companies in various parts of China.
The seminar was chaired by the Deputy Head of the Mission of Embassy of Italy in the People's Republic of China, Mr. Emanuele de Maigret, involving Michele Cecchi, Consul General  of Italy in Shanghai, Lucia Pasqualini, Consul General of Italy in Guangzhou, and Guido Bilancini Consul General of Italy in Chongqing. 
The three consuls general briefed the geographical overview of their respective jurisdictions, the level of economic development, the economic development projects that the Chinese government has focused on (the Great Bay Area, Hainan Free Trade Port and the Yangtze River Delta Economic Belt), and the activities of Italian enterprises and organizations. In introducing the situation in southwest China, Consul General Bilancini pointed out that there are currently few Italian enterprises in the consular region, especially in Yunnan and Guizhou, which are relatively underdeveloped provinces. 
However, the Consulate will do its utmost to assist those interested in opening up the market in southwest China, it is pointed out that Chengdu Tianfu New Area is a good choice.
Subsequently, three parallel forums were held on quality retailing, China's industrial outlook and China's energy transformation, where Italian companies were able to interact face to face with the working groups of the Chamber of Commerce and representatives of the Italian government. 
Our center participated in the "China Industry Outlook" panel discussion, which was chaired by Fabio Antonello. Participants in the discussion said that Italian SMEs were facing difficulties in their development due to COVID-19 epidemic this year and were in urgent need of capital support, especially investment from Chinese enterprises. 
While Chinese companies typically expect to obtain a complete set of technical solutions when looking for investment or cooperation targets, most Italian SMEs can only offer single technologies, China tends to choose large companies for cooperation, which will help if SMEs have more opportunities and channels to showcase their technologies.
At the end of the two-day intensive meeting, Ambassador Luca Ferrari and President Paolo Bazzoni made concluding remarks, both stressing the importance of the "Italian system" in China and encouraging Italian companies to enterprising in China and actively use e-commerce platforms to expand exports to China, boost the Italian economy.
Written by Zhang Yangxin from Beijing