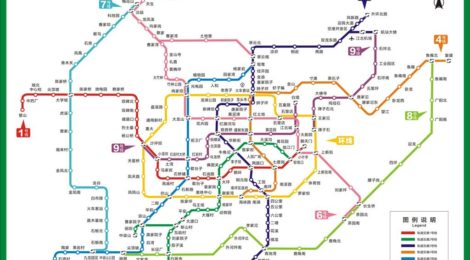 Dear readers, in our Chongqing stories published in November 2018 we talked about Liziba railway station – the first monorail elevated subway station co-built with commercial and residential buildings in China. It became a web celebrity mainly because of the rail transit line 2 which run through the building. Today, let's have a look at the unique rail transit system and the development of rail transportation in Chongqing.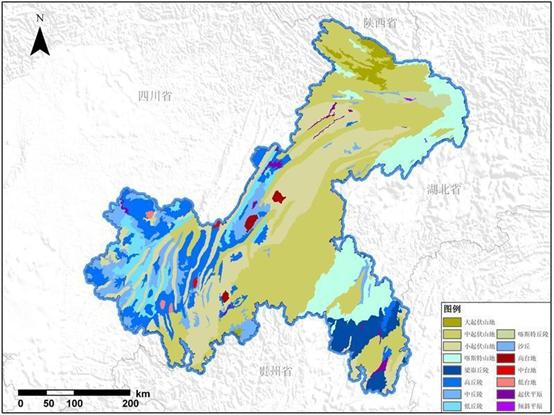 In the late 1980s, after Beijing firstly opened its subway for nearly twenty years, Chongqing government put forward the vision of railway construction for further development of the city. However, its geographic and geomorphic conditions proved to be a great challenge for the engineers involved in the modernization of the city. Chongqing was built on hills with main urban areas distributed in groups alongside Yangtze River and Jialing River. Such poor geographical conditions coupled with its large population density let many things that it was almost impossible to build a subway system in Chongqing.
But Chongqing people didn't give up. After preparing for nearly a decade, Chongqing government decided to adopt the straddle-type monorail technology (the carriage straddles on a single-track beam). Before this, all of China's finished or under construction rail transit projects were using dual track, also known as the metro (subway). Making such a decision was due to the strong adaptability, low noise, short turning radius, excellent climbing ability and relatively small investment of the monorail system. On December 5th, 2000, the construction of the Chongqing rail transit line 2 which adopted the monorail technology from Japan was officially started. Four and a half years later on June 18th of 2005, line 2 was put into trail with 13 stops from Jiaochangkou to Dongwuyuan, making Chongqing the first city with subway in Southwest China. Later on, line 2 was continuously extended to 25 stations, 22 elevated above the ground and 3 underground, covering a length of 31.36 km.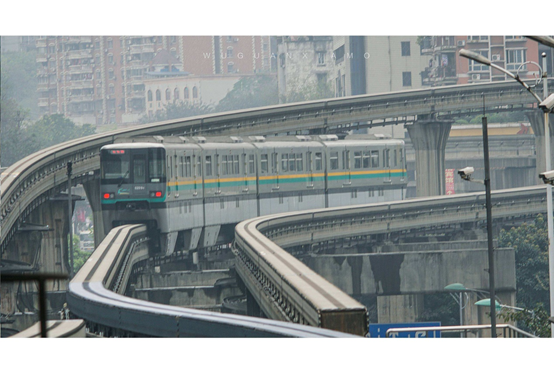 Later on, the same format was adopted for the construction of the rail transit line 3 in Chongqing. Started in 2007, its first phase was completed and open to the public on December 28, 2012. With the subsequent projects carried out step by step, it was finally built into the longest (one way) and most efficient straddle-type monorail subway in the world covering a length of 67.09 km with 34 elevated stations and 11 underground stations, with a minimum departure interval of 2.5 minutes. In addition to that, line 3 is also the railway line with the most complex terrain. It is the only successfully-run monorail going through river and mountain, up above the ground and underground with a height difference of up to 100 meters. Therefore, it was rewarded the THE FIDIC AWARD OF MERIT by FIDIC(Fédération lnternationale Des lngénieurs Conseils) in 2017.
With the maturity of the straddle-type monorail technology in Chongqing, this technology has been successively adopted by cities such as Jilin, Wuhu, Liuzhou, Bengbu and Zhanjiang. In January 2018, China's first driver-less straddle-type monorail line constructed by BYD Co. went into completion and officially put into use in Yinchuan.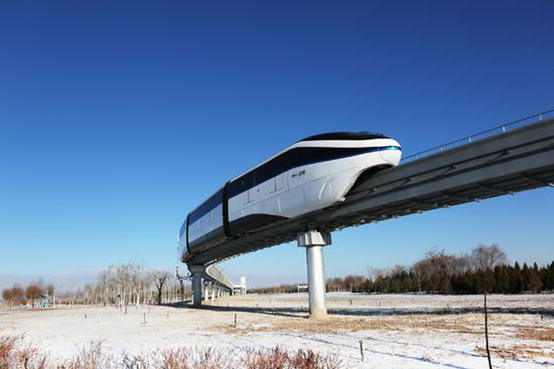 Dear readers, we will pay constant attention to the development of rail transportation in Chongqing and China and share relevant information with you. Thank you for staying tuned with our Chongqing Stories!