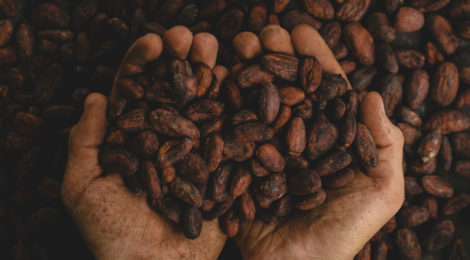 1. Coffee in China – a general introduction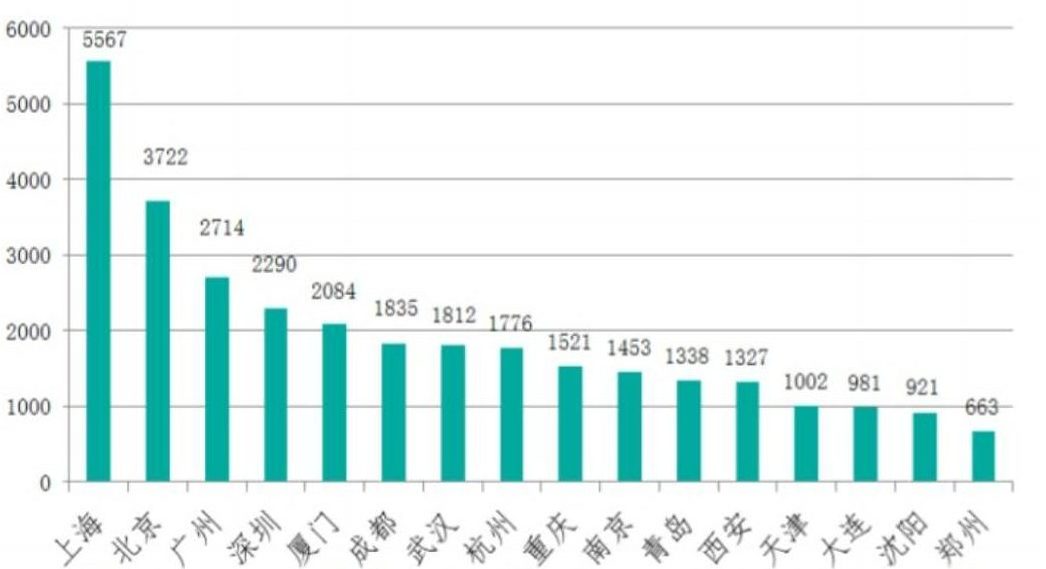 Figure 1 – Number of Cafè in Major cities in China – Source YCE 
China has been for thousands of years a tea drinking society, but coffee is becoming increasingly popular, reflecting expanding tastes in a country in perennial change and evolution. In this issue of "Galileo Observer" we would like to analyse the topic of "Coffee in China", with a focus on Yunnan and Chongqing. 
Coffee industry in China has grown substantially over the past 30 years, with a 15% year on year growth rate in 2019, and it was worth of 8 billion dollars in the same year. But China's coffee industry is still far from the World largest. China is the 9th biggest producing coffee country in the World, according to data from YCE (Yunnan International Coffee exchange).   
If we consider data of Hapag-Lloyd, one of the biggest coffee transporters in the world, China accounts now for around 2.5 percent of global coffee consumption and ranks eighth among the coffee-drinking nations. The firm also suggests that "if equivalent of almost 10 billion dollars is already being spent on coffee in China each year, experts expect annual growth of 6 per cent in the next four years". The market research company "Frost & Sullivan suggests that "the capita consumption of freshly brewed coffee is expected to accelerate from 1.6 cups per capita in 2018 to 5.5 cups per capita per year in 2023". As underlined by YCE, although in absolute terms China's coffee consumption is low, China's coffee market has shown great potential and will gradually become the world's largest. 
When we look at "places of coffee in China", we discover that the cities with the highest number of Cafès in the country are Shanghai, Beijing, Guangzhou, Shenzhen and Xiamen (Figure 1), while coffè is produced in the island of Hainan, and the two provinces of Fujian and Yunnan (Figure 2).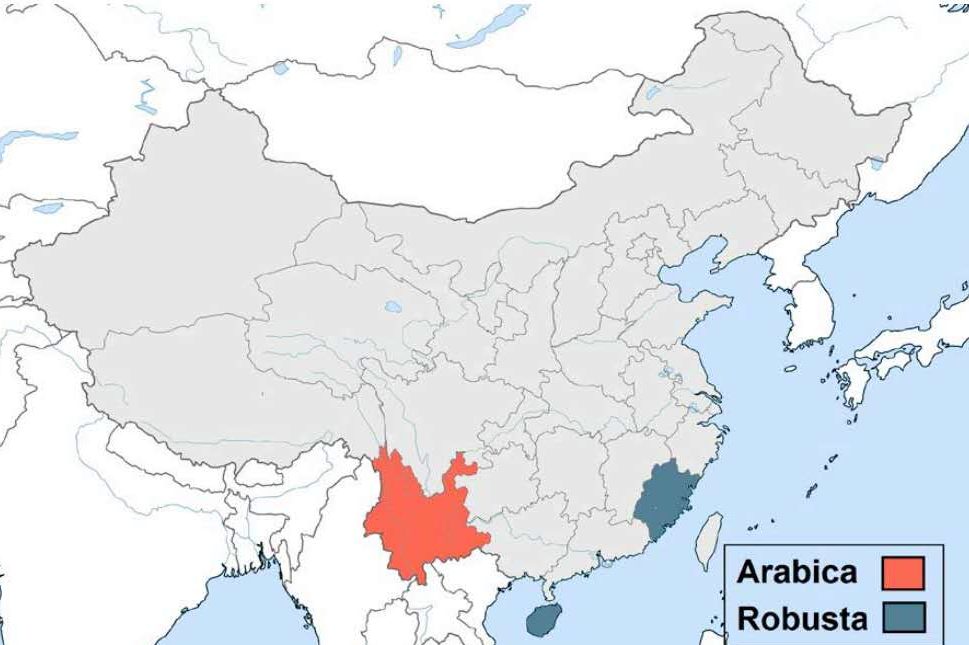 Figure 2  – Coffee producing areas in China 
If we think of the typical Chinese customer, young Chinese, according to Western media, "find it hip to drink coffee instead of tea as part of their embrace of Western lifestyle". Companies are competing to catch 400 million millennials in the country, a number similar to the entire population of the European Union. As underline in figure 3, in fact, the vast majority of coffee drinkers is under 35 years old, with almost 60% of them between 26 and 35 years old (Figure 3).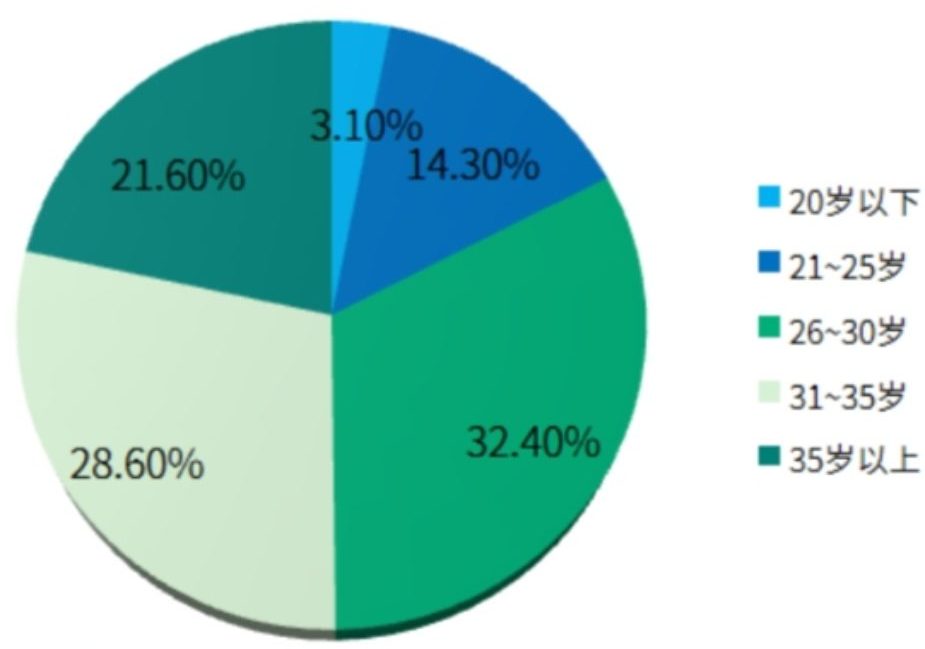 Figure 3 – Age distribution of Cafè customer in China
2. Yunnan Coffee – something unique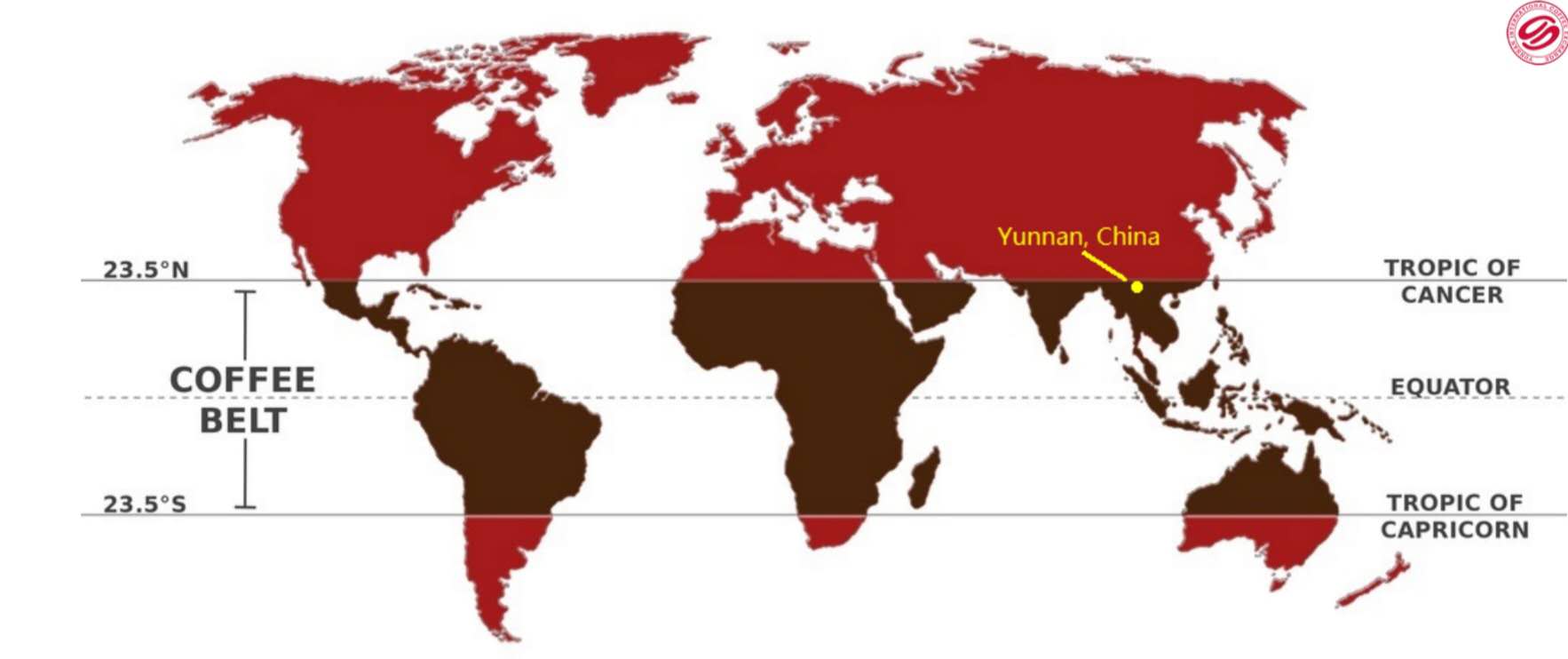 Figure 4 – Yunnan is included in the global coffee belt. 
When it comes to coffee in China, one must mention Yunnan.The Southwestern Province represents by far the biggest coffee area in China: it produces 95% of all Chinese coffee, with 1.77 million MU (118.000 hectares) of coffee plantations distributed on its territory. Yunnan annual 140000 tons of coffee account for the 1,5% of the global production.
As stated by James Hoffman in his "The World Atlas of Coffee", coffee was introduced in Yunnan in 1892 by the initiative of a French missionary. The scientific research about coffee started in 1952, while mass industrial planting started from 1956. Over the years  Yunnan production has been dominated by "Arabica", and in particular by its variety called "Catimor". Thanks to its high yield, heartiness, and resistance to leaf rust, Catimor, a caturra-Timor hybrid, is the varietal of choice for most farmers, as described by Tim Heinze. Hoffman also writes: "Catimor is pleasantly sweet and fruity, very often with hints of wood or earth, with a relatively low acidity, while the body tends to be quite full" . 
Coffee production in the region was also helped by a cooperation project launched within the United Nations Development Program and supported by the World Bank. The initiative ended up to be successful, also thanks to the participation of the Swiss multinational "Nestlè".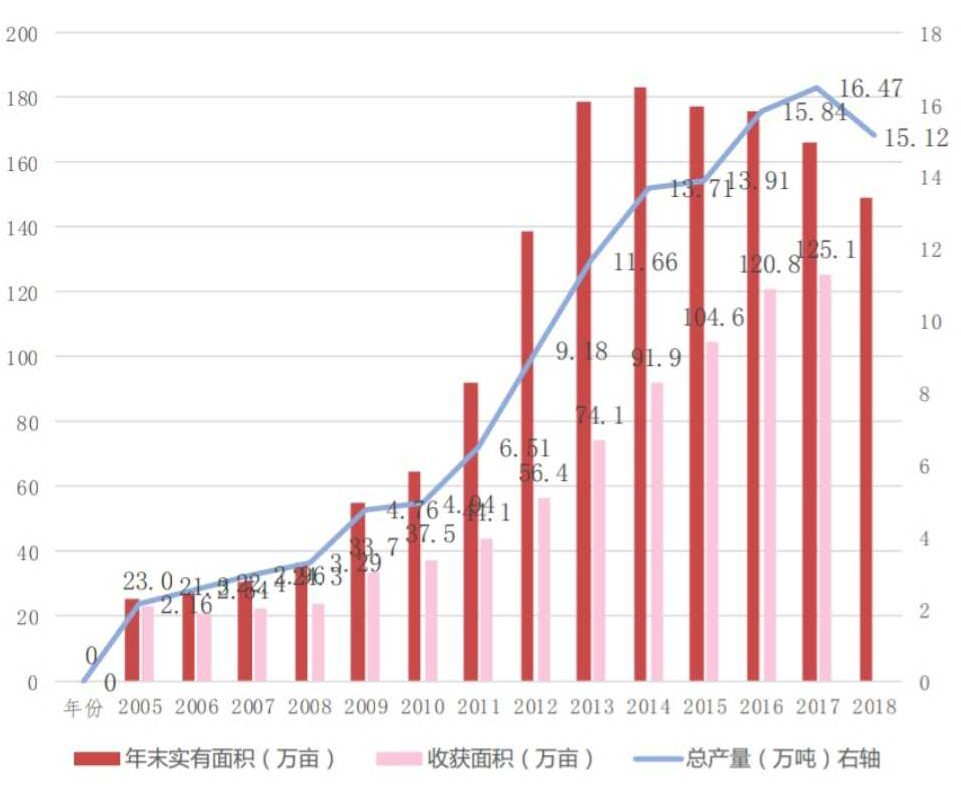 Figure 5 – Yunnan Coffee planting area and annual production from 2005 to 2018.  Source – Provincial Bureau od Statistics, Yunnan, and YCE
The red line represents the "Real area at the end of the year", while the pink one is the harvest area, and the blue one the total output of the coffee production. From 2009 in particular the production had skyrocketed. 
Yunnan is a strategic and fascinating location for a variety of reasons: the most important one is its excellent biological environment. The Province is located in the "Golden belt" for growing coffee and coffee is planted in highland mountain area with an altitude ranging from 800 to 1900 meters. The climate is mild and the air moist, with a perfect temperature range and gap for coffee. Yunnan is also famous in China for its biodiversity: its a heaven for animals, it has more than 1700 species of vertebrates and the first natural reserve in China was founded there. Yunnan geographical location is similar to Colombia and cultivation has already spread throughout 9 cities, including Pu'er, Baoshan, Dehong, Lincang, Wenshan and Xishuangbanna. Coffee from Pu'er has been exported to over 30 countries and regions in the US, Europe and Asia. 
It will be interesting to see in further researches how coffee in Yunnan will be able to play a role in shaping the Chinese national coffee sector, and how its consumption could also spread internationally. 
3. You & Me – A coffee startup in Chongqing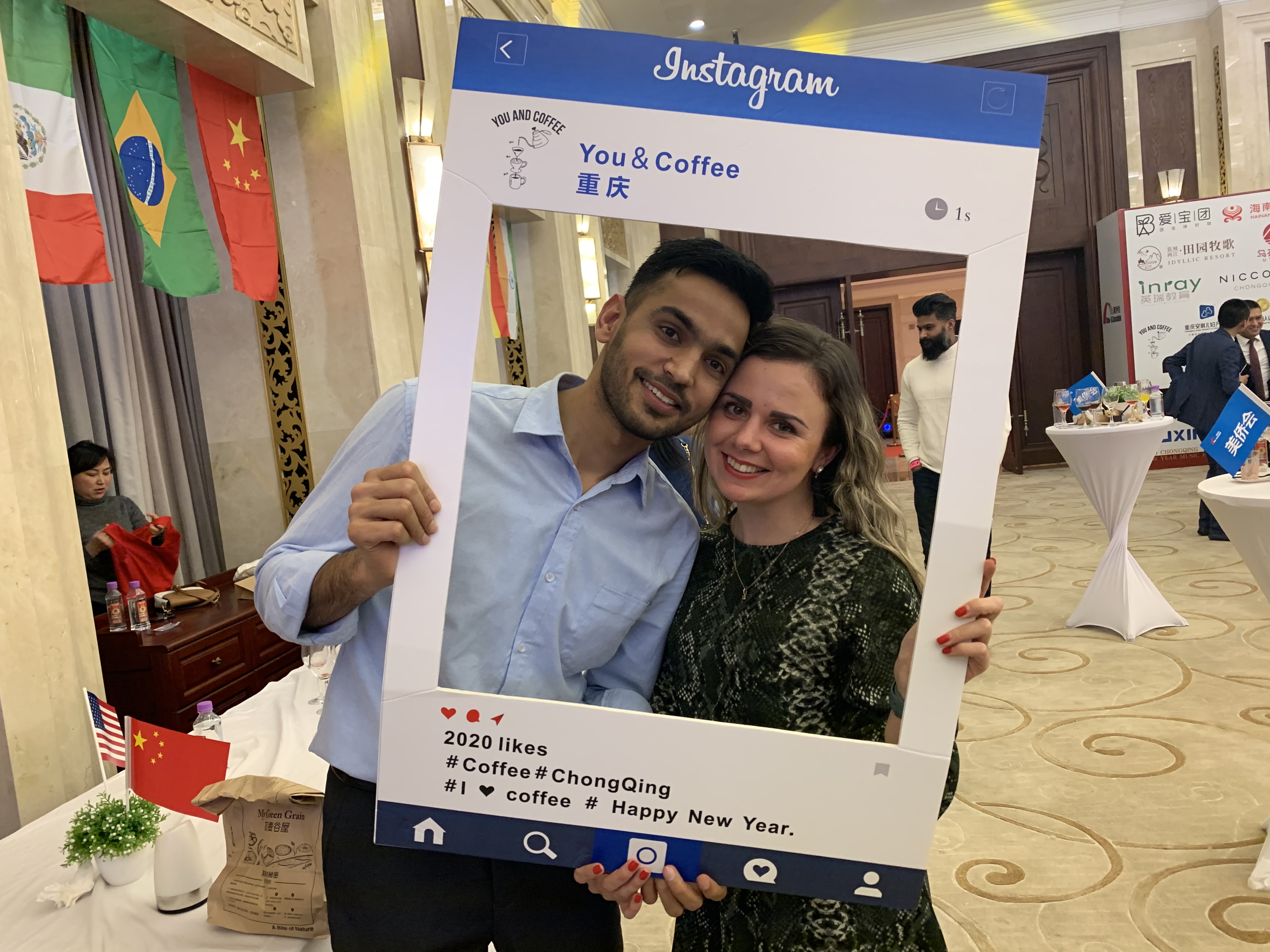 Maria and her boyfriend, founders of the company
The last part of our Observer is focuses on coffee in Chongqing. The consumption in the Municipality is still not as widespread and appreciated as in other cities of China, but there are signs that something is changing. We made an interview with Maria Gorchakova, owner, with her boyfriend, of the coffee startup "You & Coffee", which also sells Yunnan Coffee beans. 
Dear Maria, good morning, how are you? Can you please introduce yourself?
Hey hey ! My name is Maria Gorchakova and I'm from Russia. I have been in China (and Chongqing) for the past 5 years.
Why did you choose Chongqing?
I came here to work and fell in love with the city and the culture, so I decided to stay. Having my own business had always been my goal. So Chongqing was a good opportunity for a start.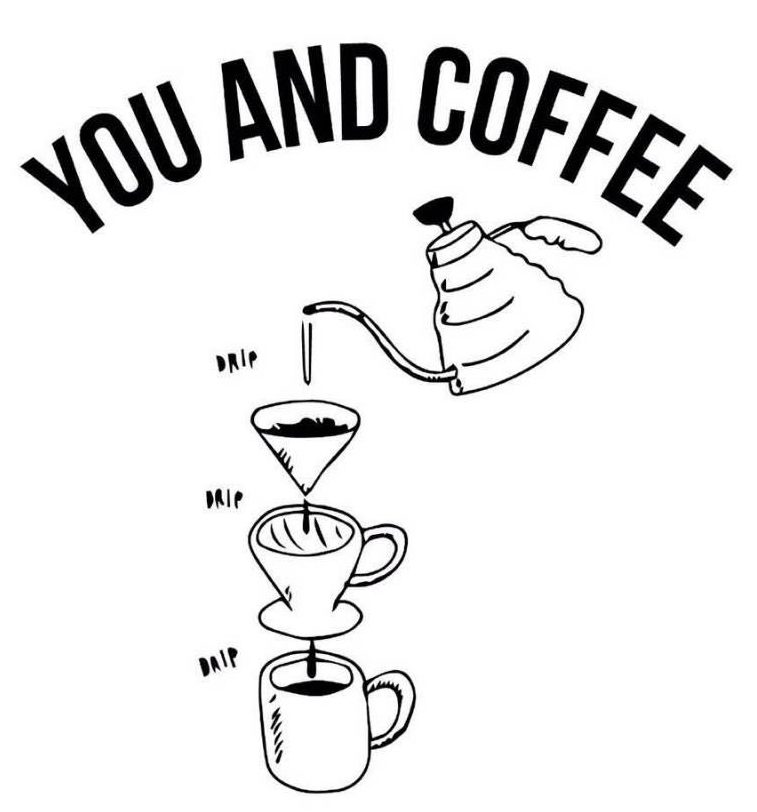 The logo of the company 
What is the name of your company? what are its activities?
We run this coffee company with my boyfriend, it's called You&Coffee. It's a specialty coffee roastery based in Chongqing but shipping coffee all over China. Our main goal is to provide fresh roasted coffee beans tailored up to your taste and to serve specialty coffee community in Chongqing. We organize a lot of coffee activities like coffee tastings and coffee making workshops, mainly in Chongqing. 
Why coffee? Were you already interested in coffee before opening your company? 
I love coffee, it has been my favorite drink for very long time, I always wanted to have a coffee shop, but never expected to open a coffee roastery. Gods plan 🙂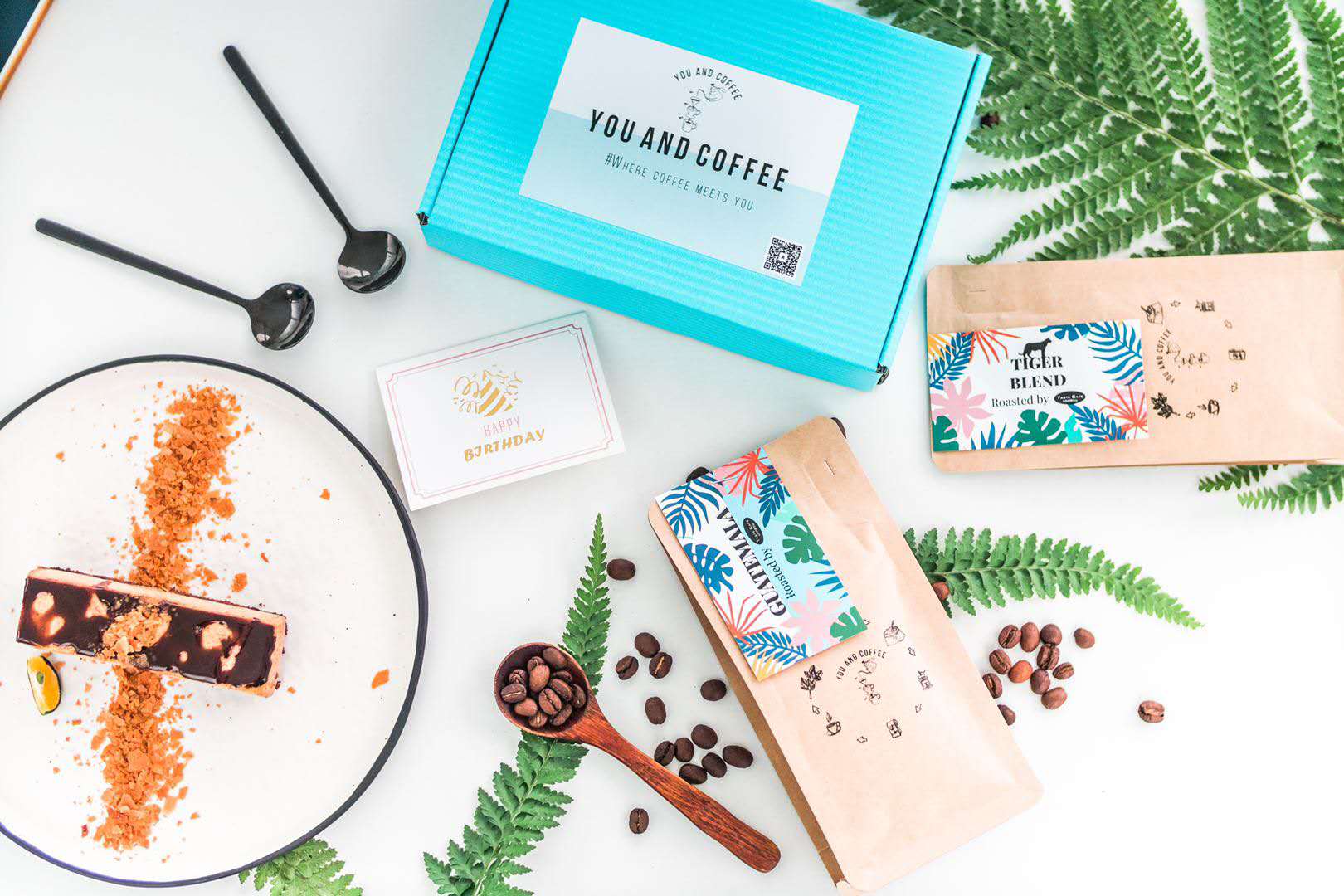 Which type of coffee do you sell? are you interested in coffee produced in China? 
We sell a lot of coffee beans focusing on the specialty coffee type we are trying to introduce some micro lots from different countries from small farms (like Bali coffee beans in March). I'm a licensed coffee Q grader myself, so we are focused on the quality a lot. We have Yunnan China coffee beans. They have very mild and fruity taste. You should try it ! 
How is the market in Chongqing? what are your customers like? 
Chongqing coffee audience has been changing quite fast for the past years. I used to see people drinking a lot of tea at the coffee shops , but now more and more people are drinking coffee! Our customers are the craziest coffee lovers you can find in China. Most of them are expats or locals who speak English. 
Do Chongqing people like drinking coffee? 
People here are very different then anywhere in China. I have noticed that a lot of people enjoy taking photos at the coffee shops, rather then drinking coffee  So the golden formula for success here is nice interior design + good quality coffee =success.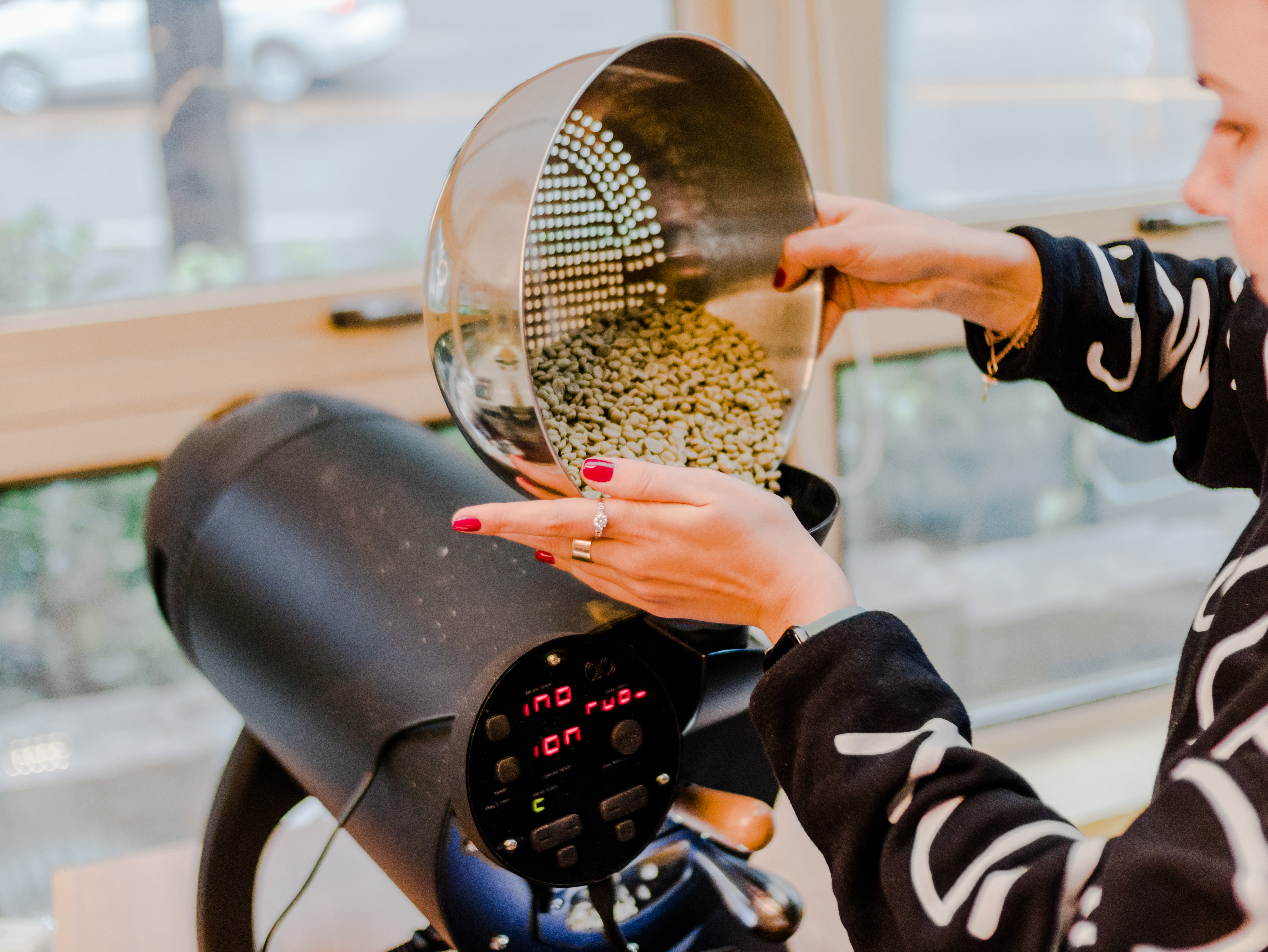 Do you have Chinese employees? How is working with them? 
Yes, we have Chinese employees and we are planning to hire more. I love working with them. Our team is so diverse, we have expats from different countries, helps to learn more about foreign cultures! 
What are your future projects? 
We want to open our first coffee experience store in Chongqing where people can try amazing coffee and learn more about it. We also want to start working directly with the farmers. And of course we want to keep drinking good coffee.
Written by Marco Bonaglia