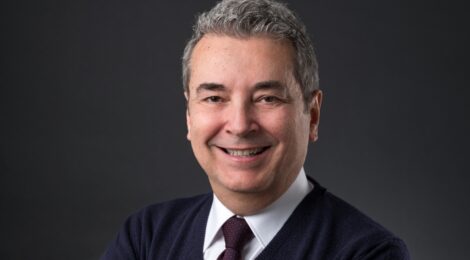 Marco Checchi is the CEO of the Pelliconi group, world leader in the production of crown corks, metal, and plastic caps for the food & beverage industry. He began his career at Banca Popolare dell'Emilia and, in 1984, he joined Pelliconi, first as purchasing director, then as commercial director, and finally as CEO.
Since then, thanks to an uninterrupted series of investment programs, Pelliconi has grown steadily and managed to export 95% of its production output to more than 100 foreign countries over the past ten years. 
In the last decade, thanks to an eclectic approach strongly oriented towards innovation, continuous training and openness to new technologies, Marco Checchi has led the company to expand its business in unexplored sectors, while always maintaining a strong bond with the territory and a marked sensitivity towards the values of sustainability, education, health, and well-being of its employees.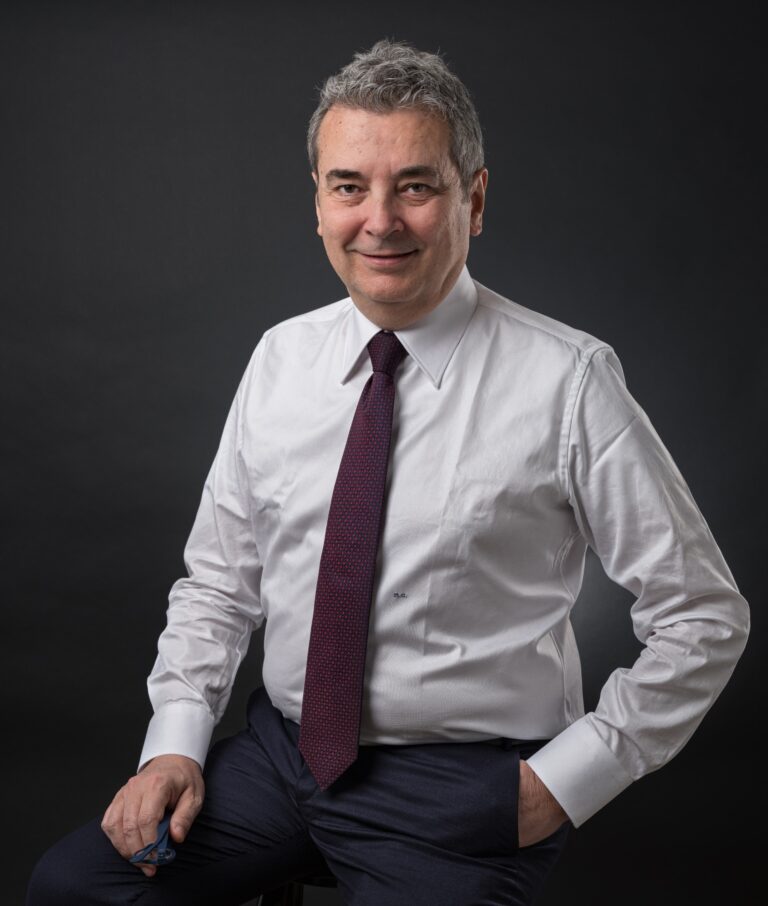 Personal relationship with China
How did your experience with China begin? Was it a chance encounter, linked to your work, leisure?
It was certainly linked to work as China is one of the most important markets for our sector. For this reason, we approached the country with the idea of ​​opening a production plant.
How has your relationship with China evolved over time?
We are about to inaugurate the second plant and I must say that over time the relationship with China has proved to be very valid and, as it always happens, a few years after our arrival on the Chinese market, today we can say that we understand much better several things that are peculiar to the country.
What has your personal experience taught you in this beautiful country?
There are many people with a great desire to work and a strong willpower. It is a country that has given us some satisfactions, especially regarding the bureaucracy that seems so complicated but in reality, once you understand some balances, it is very easy. We especially appreciated the ability of various professionals, linked to the world of communication, to let us know about the communication methods that are typical of the country and that differ greatly from those in Europe, so much so that Pelliconi has decided to open in the Suzhou office also an R&D department.
BUSINESS – Pelliconi
How has China changed compared to its early years from a business point of view in its specific sector? What are the differences that most affected you both positively and negatively?
We haven't found any major changes. Surely the possibility of having a company already formed with some completed years has given us the opportunity to enter much more into the economic system both in terms of banks but also sector associations or relations with Chinese institutions.
We were positively impressed by the speed with which permits are given and things are carried out, while what struck us most negatively is the approach to the pandemic which was very heavy and thus limited us in our development.
Tell us about your experience driving Pelliconi. What is your role and what are the main results you have achieved over the years in China?
My experience at the helm of Pelliconi has now reached 38 years, so I have been "chewing" Pelliconi for quite a while, and at the moment I hold the position of CEO. Surely, the main results we have achieved in China are linked to the success on the market which has allowed us to create a factory and develop it with very significant investments. This success has led us today to be able to open a second plant in the same country. It will be the only country, after Italy, to have two Pelliconi plants.
How important is knowing the local culture and language in your business?
It is very important, especially the culture because it is undoubtedly the most approachable aspect, while the local language is quite complex. For a couple of years, before opening the factory in China, we have been concerned with teaching Chinese culture to our colleagues who would later be involved in the project in some way. A few lessons were held together with a professor from the Italian-Chinese association and this certainly had positive effects.
Have you noticed any changes in recent years with respect to your arrival from a working point of view? If so, which were the most significant?
No, let's say that as Pelliconi's organization was formed, progressed, and evolved, we realized we could count on the people we have even in top positions.
As for your company, what are the projects you are aiming towards and future goals?
Our company pursues an internationalization strategy and there are particularly interesting markets for us, first of all Brazil where we hope to be able to conclude some transactions at the end of 2022 / early 2023.
How has the pandemic affected your business and what strategies have you implemented to respond to the crisis?
Being part of the beverage and food supply chain, Pelliconi never stopped production during the pandemic period, but, albeit not directly, we were nevertheless influenced by this historical moment.
It is clear that we can no longer live as we did before, to put it mildly, and that is why we have introduced several strategies. For example, we have organized ourselves to implement technologies that would allow us to work from home, especially the employees, but we have also developed contingency plans for the Pelliconi Group, trying to exploit the synergies of our factories. 
Let me explain: if something happens in some part of the world where we have production plants, Pelliconi already has a plan to be able to take over the production that cannot be carried out in certain countries with other plants. This is not only happening for the pandemic but also to enhance the energy rationing that could come.
What were the differences in the impact of Covid19 on your business between Italy and China?
The differences were clear and sharp. Even though our Chinese plant closed for only 3 weeks, there was a lack of personnel exchange between Italy and China. This is definitely the part that caused problems.
What are the main challenges you have encountered in your experience as a successful manager with the Chinese market? What are the positive surprises?
There has been a notable opening from customers to Pelliconi Suzhou, we were happy to be able to start supplying them immediately, right from the moment we opened the plant. It was also very satisfying to see other customers, who are not yet served by Pelliconi, approach our reality to enter our portfolio.
How important is the role of technology in your business? From this point of view, is it an advantage to be able to operate in China for your company?
Technology plays a primary role in our production and that is why we have also opened a research and development office within our Chinese factory. Pelliconi strongly believes in the Chinese market and its potential. We want to make people from their respective countries work in our foreign plants and invest heavily in innovation and R&D.
GO EAST – Why does being in China (still) make sense for an Italian company?
Why does it still make sense to focus on the Chinese market for an Italian company and what are the opportunities in particular in the part of the country where you operate?
For us it is about internationalization, therefore, opening a production unit to serve that market. All the products we make in our Suzhou plant are dedicated to the Chinese market and that's what interests us.
Are you already present in Chongqing or in the Chengdu-Chongqing economic circle?
We are not in Chongqing but we have a factory in Suzhou and the last one, which we are about to inaugurate, is in the Changzhou National High-tech District.
How can Galilei and Sant'Anna in Chongqing possibly be useful to your company in China and Italy?
Certainly, relations with universities and technical schools are of vital importance and therefore, even if we are not in Chongqing province, it can be interesting to forge links and stimulate cultural exchanges.
Interview by Marco Bonaglia