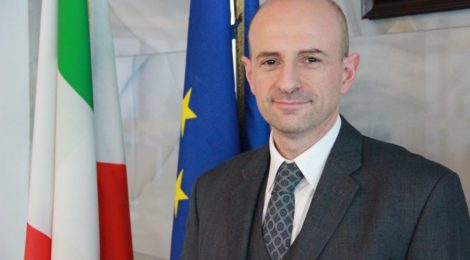 Dear Mr. Consul General Bilancini, we are honored to meet you. The institution you lead is a point of reference for our country and our fellow citizens in Chongqing and throughout Western China. The Consulate and its team have always provided fundamental support for the activities of our Institute. We are happy to welcome you on our website and to be able to interview you today for the "Galilei Circle of Friends" column, of which you are a member by right.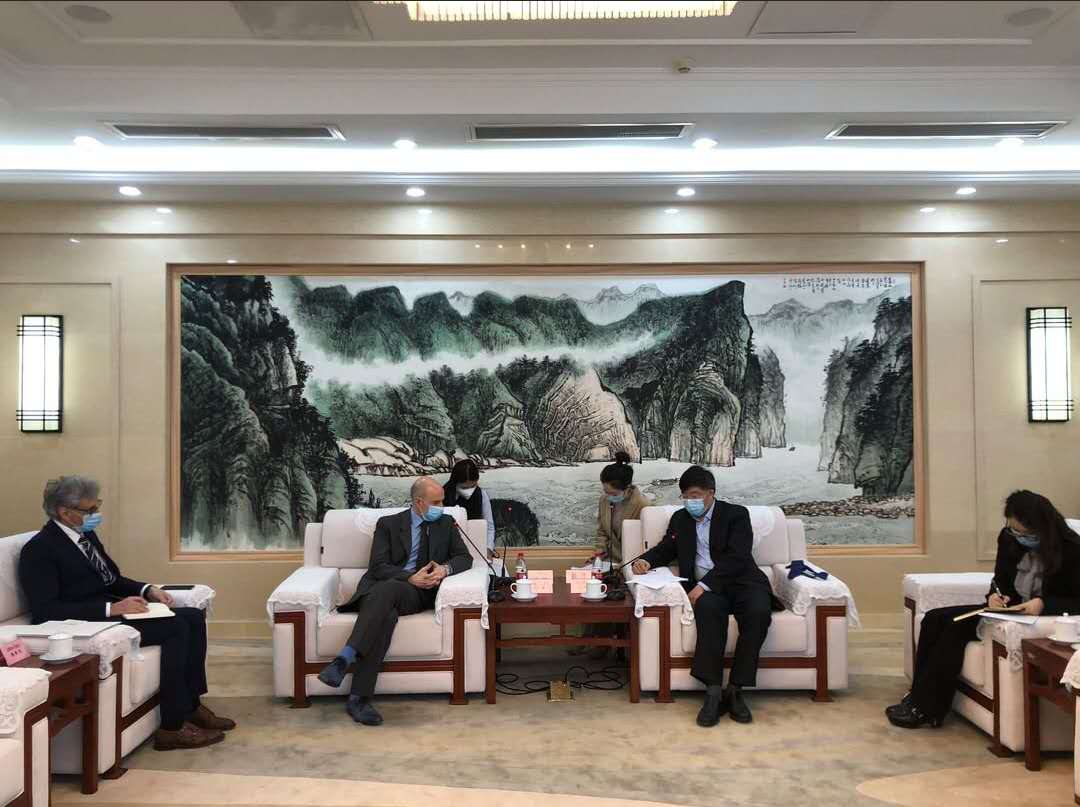 Consul Bilancini during a meeting with Director Zhang Zhikui of Chongqing Government Commerce Committee
Before coming to Chongqing, what was your relationship with China?
Before this experience I had never been to China. I had studied the country from a historical, cultural and geopolitical point of view. Between 2012 and 2014 I was also head of the Territorial Office of the Italian Cooperation which dealt with China. Obviously, even then, China had already reached a significant level of development, higher than that of some other countries with Italy was cooperating with.
Once in Chongqing, what was your first impression of the city? What in particular caught your attention? 
The great organization and attention to detail, in addition to large-scale computerization applied to many aspects of daily life.
What are the main goals that you have set for your mandate as Consul General of Italy in Chongqing? 
Obviously, a lot has changed with the health emergency. Before the outbreak, the relations between Chongqing and Italy were experiencing a phase of great impetus towards more cooperation. 2020 was the year of tourism and culture: we hoped to take advantage of this event to accelerate the growth of the bilateral relationship even more. Today our first aim is to recover what has been lost. The goal is still to make Italy one of the actors of the development of Western China as the next major pole of Chinese growth. We work  constantly to identify business and cooperation opportunities not only in the economic and commercial fields but also in the academic and scientific ones.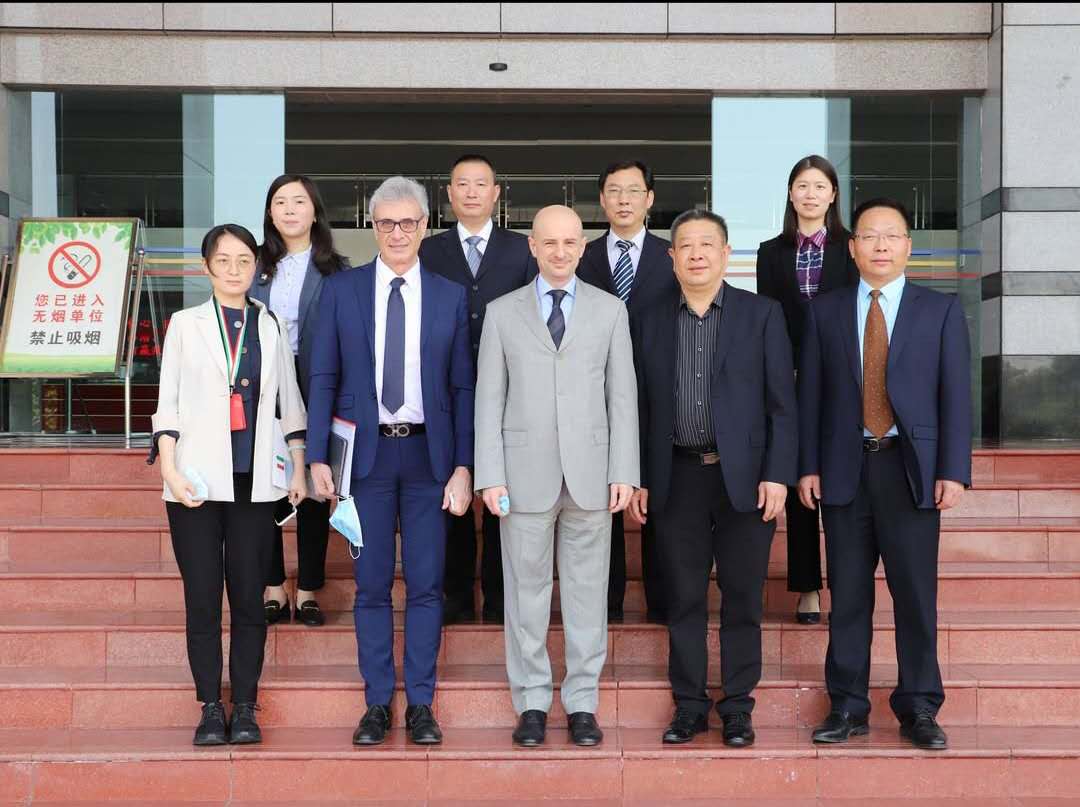 In a visit to Dazu Rock Carvings, World Cultural Heritage Sites in Chongqing Municipality 
Can you tell us a theme of great importance to you in the context of Sino-Italian relations and on which you would like more resources to be invested? 
With particular reference to Chongqing, I would like Italy to increase its knowledge of this large and important metropolis. At the same time, I would like Chongqing friends to develop a deeper understanding of our country. 
What do you think is the role of Chongqing in Western China and in particular what are the opportunities for Italy in this surprising region? 
Chongqing must focus on the new frontiers of the automotive, electronics and pharmaceutical and IT industries to increase the added value of these processes. It must also act as a true fluvial crossroads between eastern China and the southwest, taking advantage of the proximity and navigability of the Yangtze. In Chongqing, Italy is active with companies of great value in all strategic sectors of the economy. For this reason it is worth investigating in detail a promising economic and industrial complementarity. 
What is the role of research and innovation in Chongqing development? Have there been any major investments in this sector? 
In Chongqing, like any other Chinese province, technology and innovation are the basis of its economic and social development and cannot be separated from a solid and consolidated system of scientific and technological research. Chongqing has university system and research centers of first class, and is able to attract talent from other provinces and countries. As part of the new Chongqing-Chengdu Economic Circle, I believe that the new "Science City" as an example of cooperation between Chongqing and Chengdu will only strengthen the positioning of Southwest China in the panorama of national and international scientific research.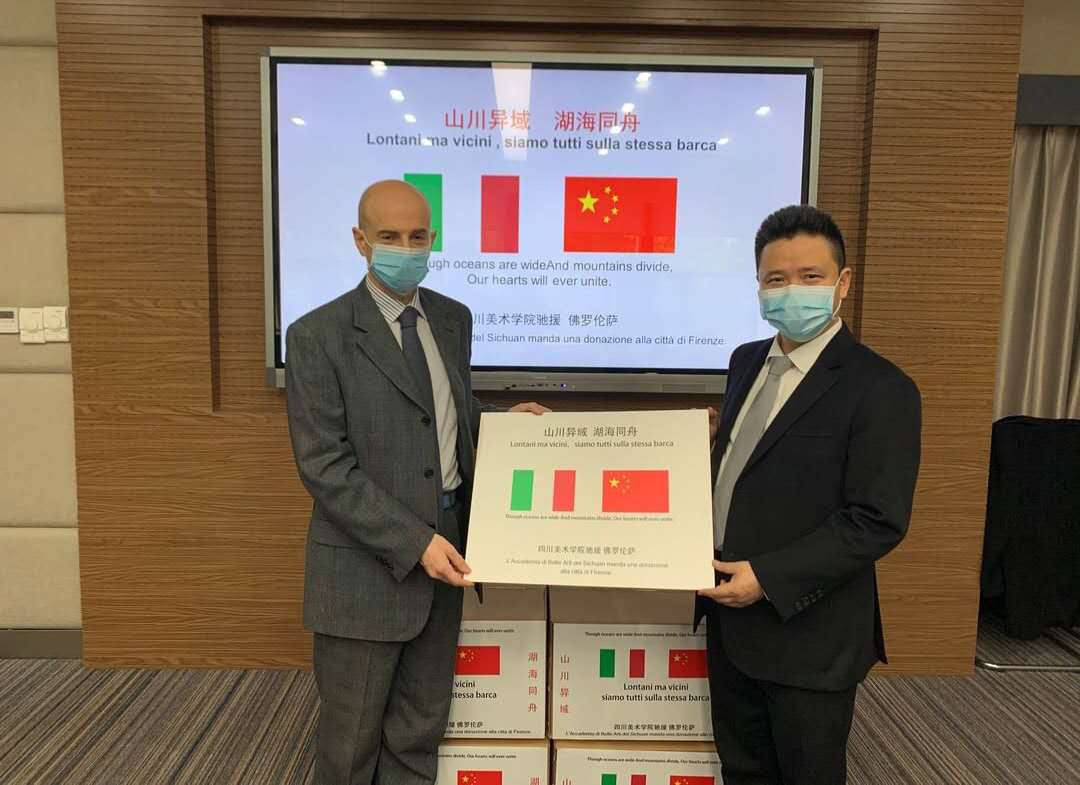 Receiving a donation from Sichuan Fine Arts Institute 
What can be the contribution of the Galileo Galilei Institute to Italian relations and in particular in Chongqing in your opinion? 
We need prestigious think tanks that can catalyze our businesses and allow them to identify possible areas of cooperation and integration within Chinese economy. And we also need centers of academic excellence capable of dialogue with Chinese counterparts to create synergies also in the scientific field.
How do you think Chongqing is facing the Covid19 emergency?
Chongqing closely monitors the current situation to ensure that the important results achieved at the height of the epidemic are not compromised. In January and February this year, the authorities and the local population showed extraordinary organization skills and discipline that allowed them to keep the disease under control before it explodes as it happened elsewhere. 
The full team of the Italian Consulate in Chongqing welcomed Consul General Bilancini this January 7th 
What is the role of your Consulate in this delicate phase? How can it act as a bridge between Chongqing and Italy? 
The only visas issued at the moment are the ones motivated on emergency and urgency basis. The Italian community is largely blocked in Italy. We are preparing the ground for the resumption of bilateral contacts in the economic, commercial, scientific and cultural fields. We hope for an easing of epidemic control measures that will allow the exchange of delegations and, finally, that of tourists to be restored.
What were the Chinese reactions to the outbreak of the crisis in Italy? Have there been any manifestations of affection and support that you want to report to us in particular?
From Chongqing, Chengdu and from all over the West we have collected countless donations of medical materials for Italy for which we are immensely grateful. We have received great expressions of sympathy and encouragement from local authorities and people.
What path do you foresee for our compatriots in Chongqing in the coming months? 
It is difficult to say. With the support of the Chinese authorities, we managed to organize a return flight for the staff of our companies who had been stuck in Italy. But a resumption of flows between the two countries also depends on the evolution of the epidemic picture on both sides.
Thank you for your time Mister Consul General, the Institute is at your disposal to find common areas of cooperation that strengthen Italy's presence in Chongqing and in Southwest China.
Interview by Alberto Di Minin and Marco Bonaglia