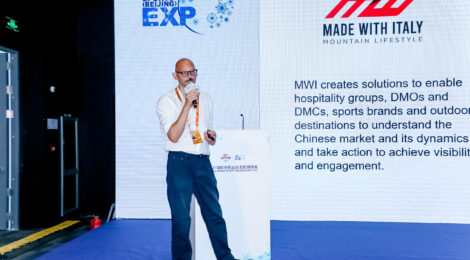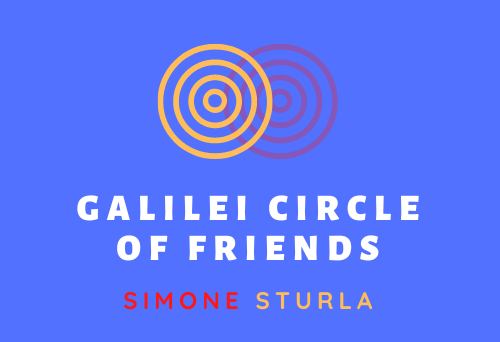 In 25 years of career, Simone had the chance to deeply understand the Inbound and Outbound Chinese and Italian markets. Still attracted by the industry and markets' evolutions, new developments and challenges, serves the Italian Chamber of Commerce in China as Coordinator for the Sports and Tourism Working Group and contributes as Travel Expert to the European Union Center for Small Middle Enterprises (EUSME). He participated in the founding of the Public-Private Association "Mirabilia", focused on Italian second-tier Unesco Heritages, and published for the Italy-China Association articles about future trends and strategies to implement Italian touristic assets toward the Chinese markets. 
He served up to July 2022 as General Manager for the Outbound Chinese Tour Operator ATrails and the Inbound Group Asian Trails (China), and contributes as Partner to the development of the consulting company Made with Italy (MWI), which creates solutions to enable hospitality groups, DMOs and DMCs, sports and outdoor brands to understand the China market and its dynamics, and taking actions to achieve visibility and engagement goals.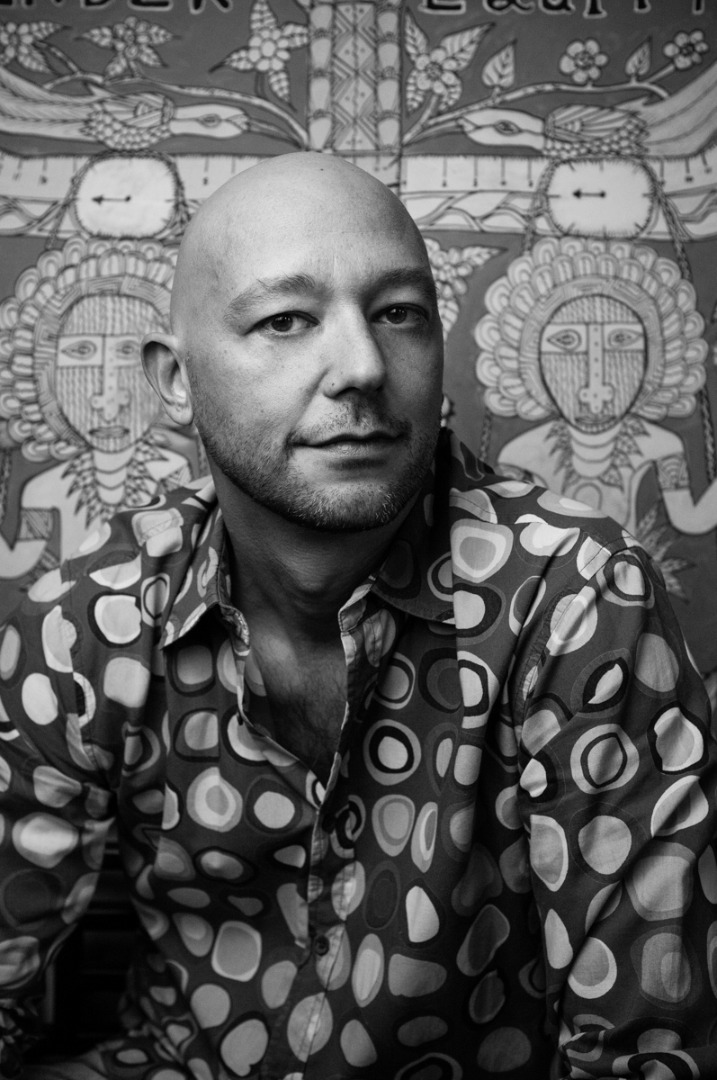 Personal relationship with China
How did your experience with China begin? Was it by chance, for business or simply by pleasure?
My first experience started with a summer language course in Shenyang, 1997. A city, and a country, much different than today. That was my first opportunity to travel in China, from northeast Liaoning up to the extreme fringes of Xinjiang, discovering the diverse landscapes, ethnic groups and stories that concur to define the incredible cultural richness of China. An exciting and intoxicating discovery which defined my decision to cultivate a relationship with the Country, which after 25 years lasts till today.
How has your relationship with China changed over time?
The second chapter starts the following year with another semester in what today is known as BLCU(Beijing Language and Culture University) in Beijing. After the exams I got the opportunity to discover the southern regions, up to Myanmar, Laos, and Thailand borders, cementing my fascination with the area. After graduating in Chinese Studies for Ca' Foscari university in Venice,  I worked as a resident guide in West Africa, from Mail to Togo, and then to Libya and Sudan. Here I was able to convince the owner of an Italian tour operator I was collaborating with (Maurizio Levi, now merged with Kel12-National Geographic) to include the amazing deserts of China in its offer with an unheard itinerary through the Gansu corridor up to the lost Tangut ruins of Khara Khoto. It was a very first concerning the Italian, and possibly the European market in this sense. It was a challenge at the time to find the right locations and to make the route feasible, but the itinerary is still sold today. With the Chinese operator ATrails which I am managing now, we adjusted the experience for domestic and expat markets, with success. Due to the large area of enhancement possible in the travel industry, I knew China was a long-term engagement for me.
What has your personal and professional experience taught you in this beautiful country?
 I lived in different continents and met very diverse people, from Africa to South-east Asia to South America. China was no exception as a reminder that places and people have to be seen and met firsthand to start to try to understand realities that are different from ours.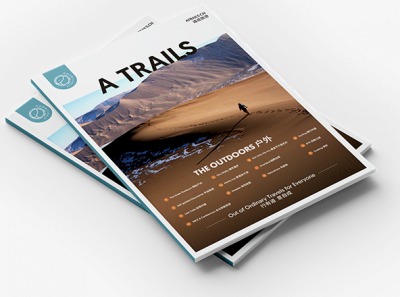 BUSINESS – ATrails in China
How has China changed since its early years from a business point of view in your specific sector? What are the differences that most affected you positively and negatively?
The travel industry in China is still recent compared to the old continent, and its evolution much peculiar due to the recent technology innovation, and the way of living proper of the PRC. It was a thunderous development that still hides a huge potential in terms of outdoors, remote destinations, and cultural gems. The pandemic pointed the domestic markets toward new themes such as sports, outdoors, sustainability and much development in terms of hospitality and logistics have been observed, opening new opportunities. To be noted that every cluster of the Chinese travel industry for its dimensions represents a market per se, and the first mistake you want to avoid is considering China as one, unsophisticated market.
Tell us about your experience in ATrails. What was your role and what are the main results you have achieved in this experience?
ATrails is a B2C sub-brand belonging to AsianTrails Group, a well-established incoming tour operator with 34 offices in 9 different countries of south-east Asia, with over 700 employees and an annual turnover of more than 300.000 passengers. I cover the position of General Manager for China both ATrails and Asian Trails China. Just before the pandemic, together with our managing director Xiaolin Zhang, I had the intuition to develop a dedicated operation to cater for the affluent expat and Chinese outbound market, both traveling to the southeast Asian region and long-haul destinations. The pandemic changed the game to domestic travel, and created the opportunity to boost the design of new experiences that once released on the international market, after the border reopening, will constitute the most innovative, sustainable and exciting product available – to discover another China.
How important is knowing the local culture and language in your business?
Simply utmost necessary. My team consists of over 30 people, and while all of them speak different European languages (we operate in 7 languages), Chinese is the office's common tongue. This is even more true coming to suppliers, which I often identify and collaborate with in person to develop something not yet present on the market: innovation, and not price, I believe to be the key for a successful brand and business development.
Have you noticed any changes in recent years with respect to your arrival from a working point of view? If so, which were the most significant?
While some twenty years ago foreigners were much sought after, in recent times the arena has become very much challenging, with Chinese realities expecting you to understand and cope with dynamics typical of the local working environment, enhancing the management and operations and revenues with your expertise, while making the staff accept the needed changes.
Definitely not an easy task, whilst a challenge full of opportunities.
As for ATrails, what are the projects you are aiming for and future goals?
The future will rely on the borders opening. We find ourselves as Asian Trails in apex position in terms of international Incoming, with an innovative and sustainable production difficult to source on the market, and likewise the Group is able to replicate the same offer in other 8 south East Asian countries, where almost 70% of the Chinese outbound tourists travel to. The golden hen will be able to intercept the sport and mountain tourism, a hot cluster after the Olympics. As an Italian I see the next winter Olympics in Milano-Cortina as the opportunity to create new business in this sense. To be honest to have Italy as ATrails' prime outbound destination was the initial plan, as just few months before COVID outbreak we brought 15 Chinese tour operators from all over China to hike the Etna volcano and to sail Eolie islands, while staying in private properties, to discover a different Italy. It would be great to continue this path, due to the interest we were able to create among the industry professionals.
How has the pandemic affected your business and what strategies have you implemented to respond to the crisis?
We focused on a cluster not much catered for: the expats. Foreigners visiting China is our DNA, therefore we were already very well positioned in this sense, Including the fact our team involves foreigners, close in expectations and lifestyle to our target cluster.
We reverted to the Chinese high-end domestic cluster as well, whilst here competition is fierce and we do not have a name in this sense. We put in place strategies, but the last period characterized by hectic travel limitations did not help at all.
What were the differences in the impact of Covid19 on your business between Italy and China?
Unfortunately with borders closed both incoming and outbound activities, and all related projects were forced to be paused for the time being. We look forward to future relaxation in the travel regulation in order to resume the operations and promotion.
What are the main challenges you have encountered in your experience as a successful manager in China? What are the positive surprises?
Major challenges are represented by a very local approach to management, customer relationship and promotion. Patterns in use in the west rarely work or need to be remarkably adjusted: to live here and to be in tune with society evolution is what makes the difference. Many things work better and easier in China, while others pose lengthy processes or are altogether not implementable. What is positive is that the travel industry is young, the scenario constantly evolving and a lot of potential lies still untapped – for domestic, inbound and outbound travel sectors. This is a huge and very interesting market from any prospective.
How important is the role of technology in your business? From this point of view, is it an advantage to be able to operate in China for your company?
Technology, and most importantly the way the technology is used here poses its challenges, and of course advantages for those able to cope with the best suited approaches. For us, as tour operators inbound, domestic and outbound, to be here is simply the first of a list of unmissable requirements. Definitely not an easy task, whilst a challenge full of opportunities
GO EAST – Why does being in China make sense for an Italian company?
Why does it still make sense to focus on the Chinese market for an Italian company and what are the opportunities in particular in the part of the country where you operate?
My company is Chinese, while part of an international group headquartered in Bangkok. As remarked before the Chinese travel market has a huge untapped potential, from any perspective. Foreigners ignores the extreme diversity of the Chinese offer, due to the fact for that unfortunately the image of China as destination is somehow chained to the same iconic highlights (a lot like Italy in this sense): hence the potential, as now hospitality options and logistic make reachable virtually almost any area within the country. This is true as well for the domestic market, where local operators, generally speaking, stick to a narrative we cannot call innovative or exciting. What worked in the past is what is offered in the present: travel design and to operate something different is usually a not welcome effort. Pity, as the traveler in this last period evolved a lot, and so the expectations.
Considering outbound, the biggest outbound travel market in the world surely has its appeal, whilst to be honest the stereotypes abundantly reported (by "experts" who do not do this job and do not live here) and common ignorance related to this specific market undermine a correct promotion of any foreign destination. Sharing updated and first-hand information, build up strategies designed for the correct market cluster and operate services based on actual knowledge of the traveler's expectation are key to correctly approach the right partners and build the destination awareness towards the public.  As remarked before, challenges are many and the market is tough, but this is a very interesting moment: borders are closed, people are dreaming to travel, hence a good time to prepare and promote. Those evaluating to involve China only once international travel is resumed already, should consider the fact the first two seasons will be sold already and to fit into people's minds at that stage will be very much tougher.
Are you already present in Chongqing or in the Chengdu-Chongqing economic circle?
Our office is in Beijing, while we operate through partners in Shanghai, Shenzhen and Chengdu.
How can Galilei and Sant'Anna in Chongqing possibly be useful to your company in China and Italy?
 To share proper and updated information concerning the market reality is an important step to revive the Italian sensibility. Likewise, personally I believe supporting Chinese entities in enhancing their destination promotion abroad would be win-win: beside being an important source of income for a long chain of entrepreneurs (true for both countries) travel provides something very important, and precious – the understanding of another culture.
Interview by Marco Bonaglia