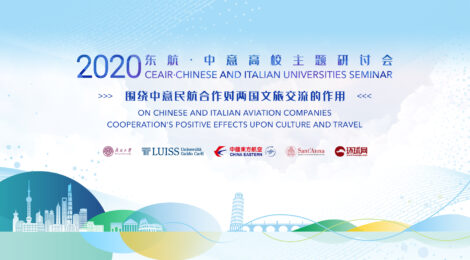 On November 30, the "2020 CEAir Chinese and Italian Universities Seminar" jointly organized by China Eastern Airlines and Global Times in collaboration with Nankai University, LUISS University and Sant'Anna School of Advanced Studies was successfully launched online.
This seminar was organized around the theme of Chinese and Italian aviation companies cooperation's positive effects upon culture and travel. Nearly 30 guests including media, business representatives, university scholars and others came from Shanghai, Beijing, Tianjin, Rome, and Pisa, connecting five cities around the world.
Among them, our Director Alberto Di Minin, Sant'Anna post doc researcher Antonio Crupi and Marco Bonaglia had the honor and pleasure to attend the event and introduce the topics of their contribution to the seminar. A report on the role of CEAir in Sino Italian relations will be published soon.
Articles on the event have been published by Global Times (Chinese edition) and Nankai University.