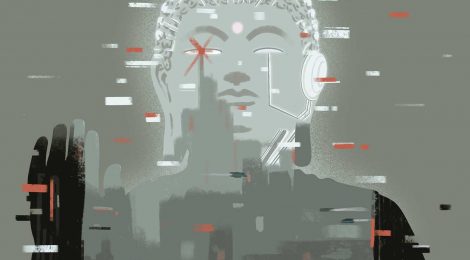 "Futugrammi" is the fourth bilingual anthology of contemporary Chinese science fiction after "Nebula", "Sinosfera" and "Artificina", published by "Future Fiction" of writer Francesco Verso. The selected stories come from established and well-known authors on the Chinese and international scene such as Chen Qiufan, Yang Ping, Zhan Ran and Jiang Bo and from new but equally interesting voices such as those of the writers Bella Han and Su Min.
In its incredible technological development, China has represented, for at least ten years, a forge of futuristic narratives that these authors have declined in various ways: from the search and profiling of the perfect partner through algorithms and Big Data, to the progressive lengthening of human life through techniques of hibernation, from a blood virus that anticipates the global pandemic from Covid-19 to the social disparities linked to access to anti-aging treatments, passing through the falsification of personal identity and the neuroses of the post-capitalist era of which China now embodies the most current and at the same time futuristic version.
Translations from Chinese by Chiara Rizzo, Domenica Recupero, Maria Teresa Trucillo, Francesca Bistocchi, Noemi Vetta, Louise Machetti, Andrea Chiara Palmerini.
Introduction by Fei Dao
Love in the cloud by Chen Qiufan
Blood Chaos by Yang Ping
To Helen from Bella Han
Another face of Jiang Bo
The era of Zhang Ran's ice coffins
Su Min's era of post-consciousness