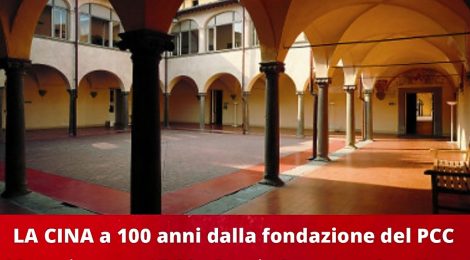 The Rotary Club Pisa-Galilei, in collaboration with the Institute of Management of the Sant'Anna School of Advances Studies and with our Institute, is organizing the conference entitled "China 100 since the founding of the CCP". The event represents an opportunity to meet to reflect on the long history of collaboration between Sant'Anna School and its Chinese partners, with a particular focus on the activities carried out over the years in Chongqing, a dynamic and increasingly innovative urban center in Southwest China.
With the participation of:
Riccardo Varaldo, former rector of Sant'Anna School and professor of Economics and Management, has built up a relationship of success, esteem and trust with China over the years. Among his many experiences, he was the founder of the Galilei Institute in Chongqing and led with great success the first institutional missions of the Sant'Anna School in China.
Alberto Di Minin, Professor of Management at the Institute of Management of Sant'Anna School, is the current director of the Galilei Institute, which continues to be the longest-running presence of a university institution in China, celebrating in 2021 its fourteenth year of life. For years he has been committed to fostering academic collaboration with Chongqing University, creating and supporting research, teaching and exchange projects with his team.
Plinio Innocenzi, is a Professor of Materials Science and Technology at the Department of Biomedical Sciences of the University of Sassari. Attentive observer of the Chinese reality, formerly a scientific Attaché at the Italian Embassy in Beijing, he is the author of the book "Black swans on Beijing", recently published by Castelvecchi Editore.
Free access, upon presentation of the Green Pass.