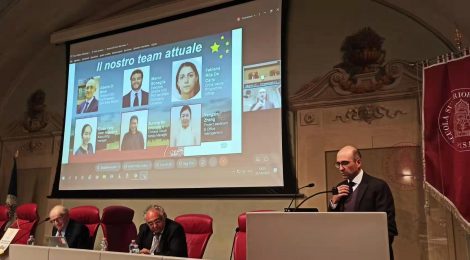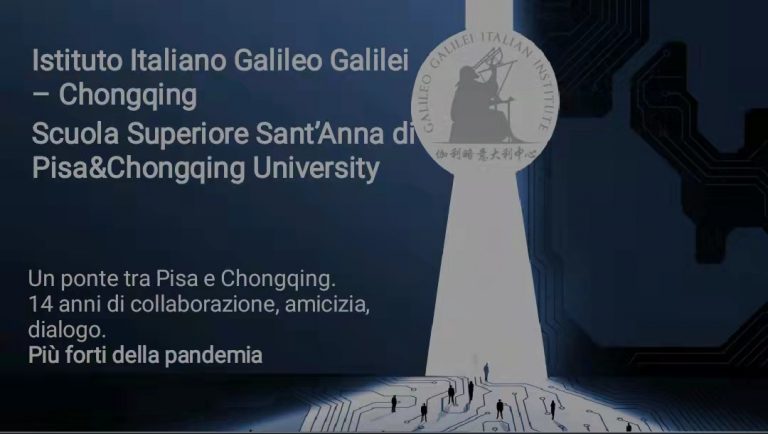 Our Institute last week was proud to give  its support to the organization of two events on China: a Seminar in Pisa on contemporary China, Sant'Anna cooperation with Chongqing University and the key role played by the Galilei Institute in Chongqing over its 14 years long strategic presence in Western China, and the presentation of the book "Black Swans over China", written by Professor Plinio Innocenzi. Here are more details and pics of the two events. 
1. THE SEMINAR – The Seminar titled "China: 100 Years since the Founding of the PCC" was held last Friday in the Aula magna of Sant'Anna School of Advanced Studies in Pisa, organized by the Rotary Club Pisa-Galilei in collaboration with the Institute of Management and our Institute. The event brought together key people from the relations between the Sant'Anna School and Chongqing University, partners since 2004 thanks to an initial framework collaboration agreement. In 2007 the Galilei Institute was founded in Chongqing and in 2008 the Confucius Institute in Pisa, the two ends of the collaboration bridge between Italy and China.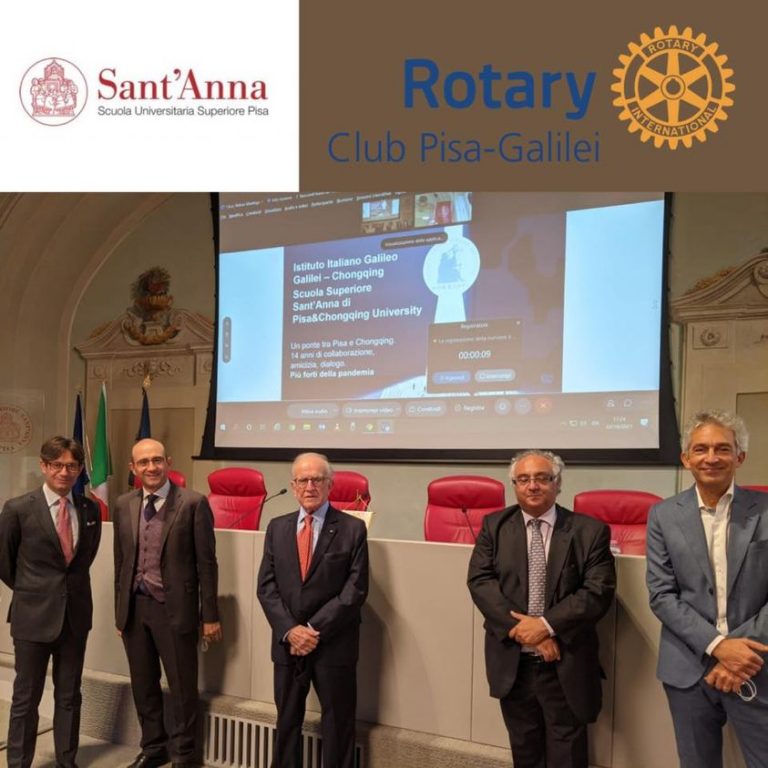 After the initial greetings brought by the Director of the Institute of Management, Professor Andrea Piccaluga, and Giampaolo Russo from Rotary Club Pisa – Galilei, Professor Riccardo Varaldo, former Rector of the School and the one who started the fruitful collaboration between Sant'Anna and CQU, our Director Alberto Di Minin and Professor Plinio Innocenzi, author of the recent publication "Black Swans over Beijing" gave their speeches in front of more than twenty people. 
In particular, our Director presented the history of our Institute, which has been operating continuously for almost 14 years in Chongqing and represents the longest presence of an Italian academic research and cooperation center on Chinese soil ever. Di Minin presented to the public the city of Chongqing, which has grown tremendously since 2007, our current team and the people who have been part of it in the past, the key moments of the partnership and the projects carried out, but also the ongoing projects and future goals.
2. THE PRESENTATION – On Saturday Professor Di Minin had the chance to present the book of Professor Innocenzi at the Bookstore "Libreria Ghibellina". The two Professors discussed the topics of the books, not far from fascinating "Arno" river, in one of the most dynamic cultural realities of Pisa. Innocenzi, who was the scientific attachè of the Italian Embassy till 2018, when he decided to come back to Italy after 8 intense years, shared with the audience his deep knowledge of China current economic and political developments and also analysed the new challenges brought to China by the pandemic and current situation in the international arena. The event was well received and could count on a audience of almost fifteen people. If you are interested in the book, you cad read our previously published review, available at this link.