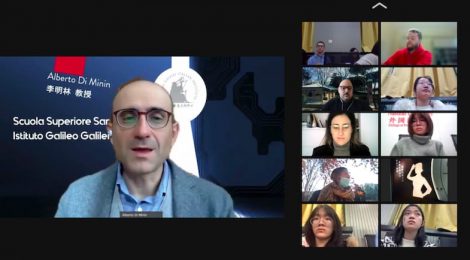 On November 24th, we had the pleasure to attend, together with teachers and students from our friends of Nankai University of Tianjin, the online event titled "CEAir on Air – Around the China-Italy Generation Z", organized by Global Times Online. 
The event was attended by 35 people from China and Italy. Our "China team" was present with our Director, Alberto Di Minin, Marco Bonaglia and Fabiana Rita De Carlo, while Mo Surong was connected from Chongqing. During the connection, we had the opportunity to present the results of the collaboration between Pisa and Chongqing in recent years, and to involve Confucius Institute Chinese language students and students of Sant'Anna School interested in the initiatives we are carrying out with China.
CONTENTS OF THE EVENT
During the event, the teachers and students of China and Italy and the staff of China Eastern Airlines had a lively exchange and discussion on topics such as "behind the scenes of the airline" and "experience of working and living in a foreign country". Through the live footage, the Italian star captain Diego Benedetto of China Eastern Airlines and the flight attendant Hu Anlun, who had studied abroad and lived in Italy, led the students to the Shanghai headquarters and Wuhan base of China Eastern Airlines to experience the daily life of the airline "in the clouds". 
The relevant person in charge of the Corporate Culture and Brand Management Department of China Eastern Airlines first delivered an opening speech and extended a warm welcome to the teachers and students of the two universities in China and Italy. He said: "In 2011, the first Shanghai-Rome flight took off from here, and this year we happily celebrate the 10th anniversary of our service between China and Italy. Today I specially chose to meet in the cabin of the plane to relive my beautiful flight memories with everyone and look forward to meeting again"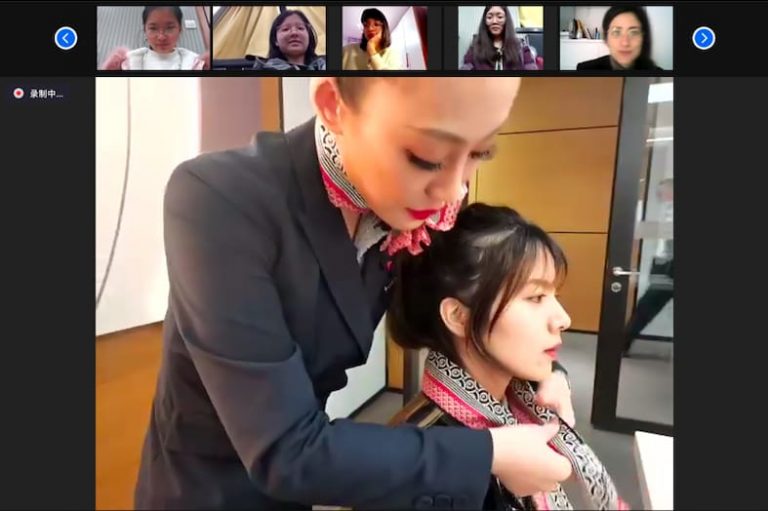 The flight attendant Hu Anlun digitally led the students to "walk around" the Shanghai headquarters of China Eastern Airlines: from the cabin preparation, room, gym, library, dry cleaning room, hairdressing room to the canteen. She also explained students the work etiquette, clothing, makeup and silk scarves of China Eastern Airlines.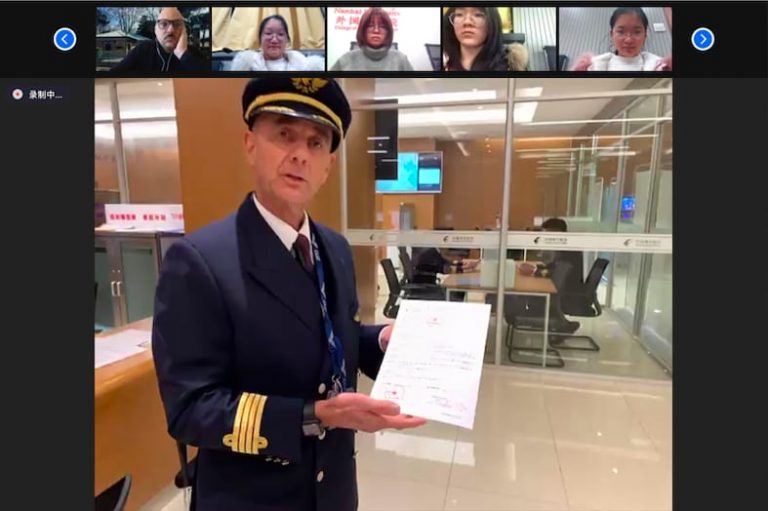 In Wuhan, Captain Diego displayed China Eastern Airlines Wuhan base and shared his personal experience of living in Wuhan for many years. He gave a detailed introduction to the whole process of pre-flight preparation, and simulated and demonstrated various activities such as alcohol testing, task book collection, flight plan discussion and pre-flight preparation meeting.  Through this live exchange event, Diego hoped to inspire students' interest in flying and China, and contribute to the close exchanges and in-depth cooperation between our two countries. 
SPEECHES BY OUR TEAM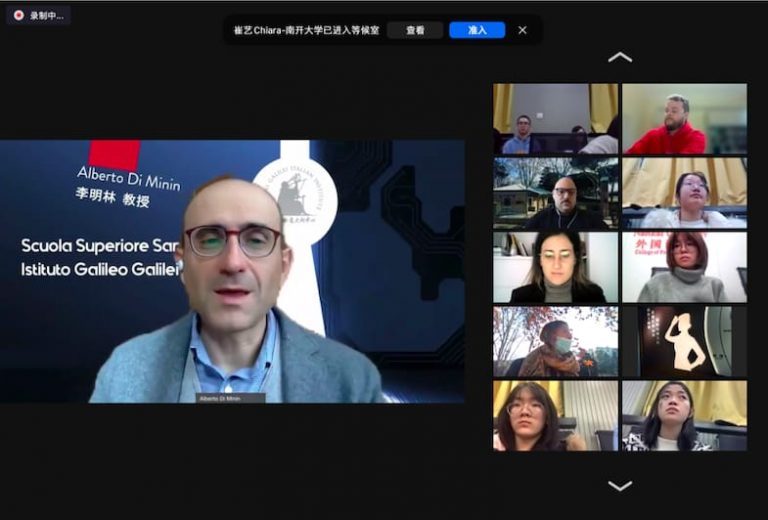 Professor Alberto Di Minin – Our Director sent a video contribution from Rome, where he was holding a lecture at the LUISS Guido Carli University. He underlined how the cooperation between Italian and Chinese universities represents a key to bringing the two countries closer together, and that the report created last year has with friends from Nankai and LUISS can be considered a clear example of it. 
He also introduced our Institute, and his long-lasting and successful  presence in Chongqing for over than 14 years (and counting), thanks to the friendship and successful collaboration with Chongqing University. At the same time, Di Minin, as a Professor of economics and business management, underlined how China Eastern Airlines is a rapidly growing global Chinese company, and how the event represented a unique opportunity for professors, researchers and students to get to know it.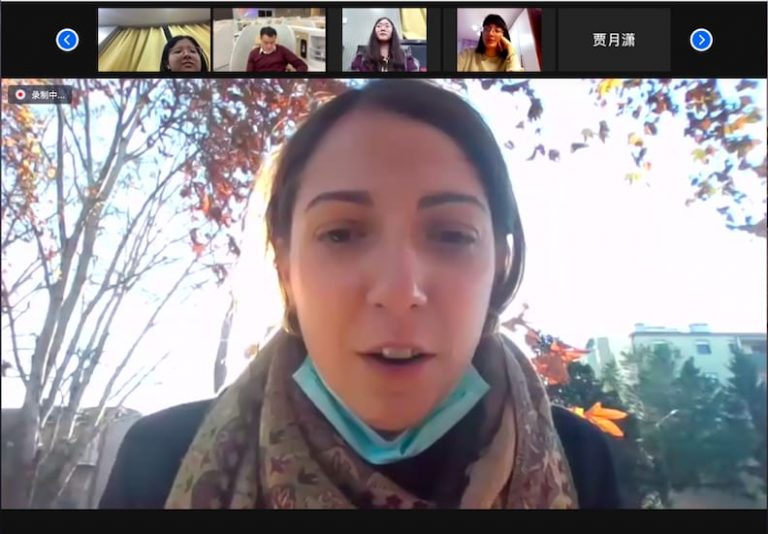 Fabiana Rita De Carlo – Project Manager of the Confucius Institute, underlined how today's event was a model of successful Italy-China cooperation and the need to build a bridge of cultural dialogue between our two countries, to foster a conversation based on mutual understanding and respect between the parties, especially the members of the "generation Z" involved thanks to this event.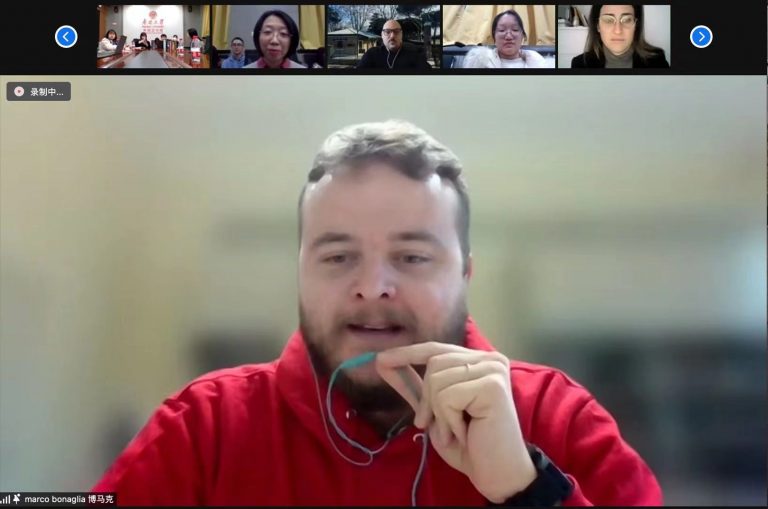 Finally, Marco Bonaglia, the Italian event coordinator from our Institute and a PhD candidate at Chongqing University, said in his speech, "I am very pleased to be able to contribute to strengthening the cooperation between Sant'Anna School and Chongqing University, and to help with my experience in related fields, carrying out research and organizing events. Today's event is a good example of Sino Italian cooperation".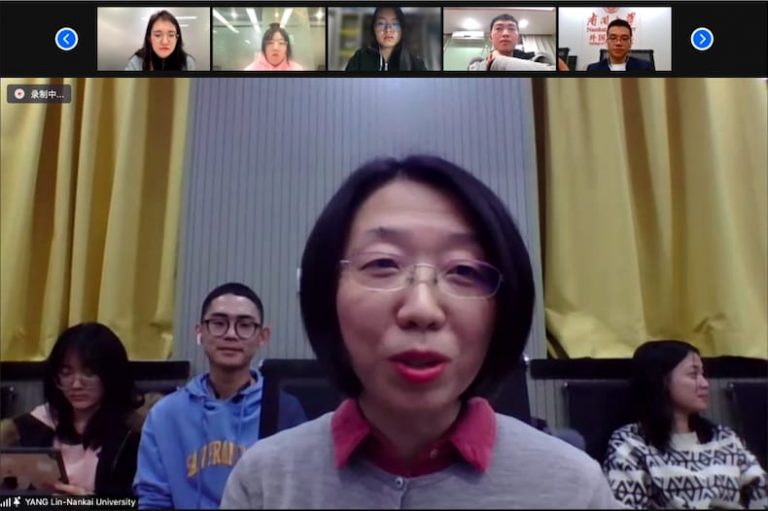 Professor Yang Lin, director of the Italian Department of Nankai University, emphasized, "I believe this Sino-Italian cultural exchange activity will further stimulate the enthusiasm of Chinese and Italian students to learn and understand each other's language and culture, and pave the way for future Sino-Italian exchanges."
As pointed out by China Eastern Airlines, The "Generation Z" in China and Italy represents the future of bilateral relations and carries the mission of promoting friendly exchanges between the two countries. This event provides an opportunity for young people from China and Italy to communicate with each other, enhance mutual understanding and mutual trust in the "cloud dialogue", learn about each other's country and culture with a more open and tolerant attitude, and join hands to build a foundation of public opinion for China-Italy relations, To deepen friendly exchanges and cooperation between the two countries.