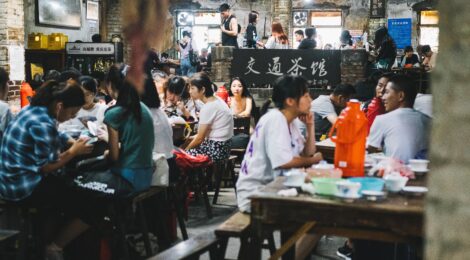 If you want to live a real and traditional Chongqing experience, "Jiaotong Teahouse" (交通茶馆, Jiāotōng cháguǎn) is definitely a must see place. It is located in the old district of Jiulongpo, not far from the city center of Jiefangbei. 
This place is listed on the National Geographic Chinese, and it is the only teahouse with 70s and 80s style in Chongqing. In this incredible place it is possible to order General Green Tea, Chrysanthemum Tea, Jasmine Tea, Tuocha and Biluochun Tea. Once arrived to the teahouse, it is necessary to pay first and then customers can drink their tea, play games and also spend the whole day inside. Every time foreigners enters the place, they feel the pace of time slowing down, strong Chongqing accent emerges, and they can truly have an original Chongqing experience. 
Address: No. 20 Huangjueping Zheng Street, Jiulongpo District, Chongqing
All the pictures in this post were taken by our photographer in Chongqing, Zhang Qianyu.
Marco Bonaglia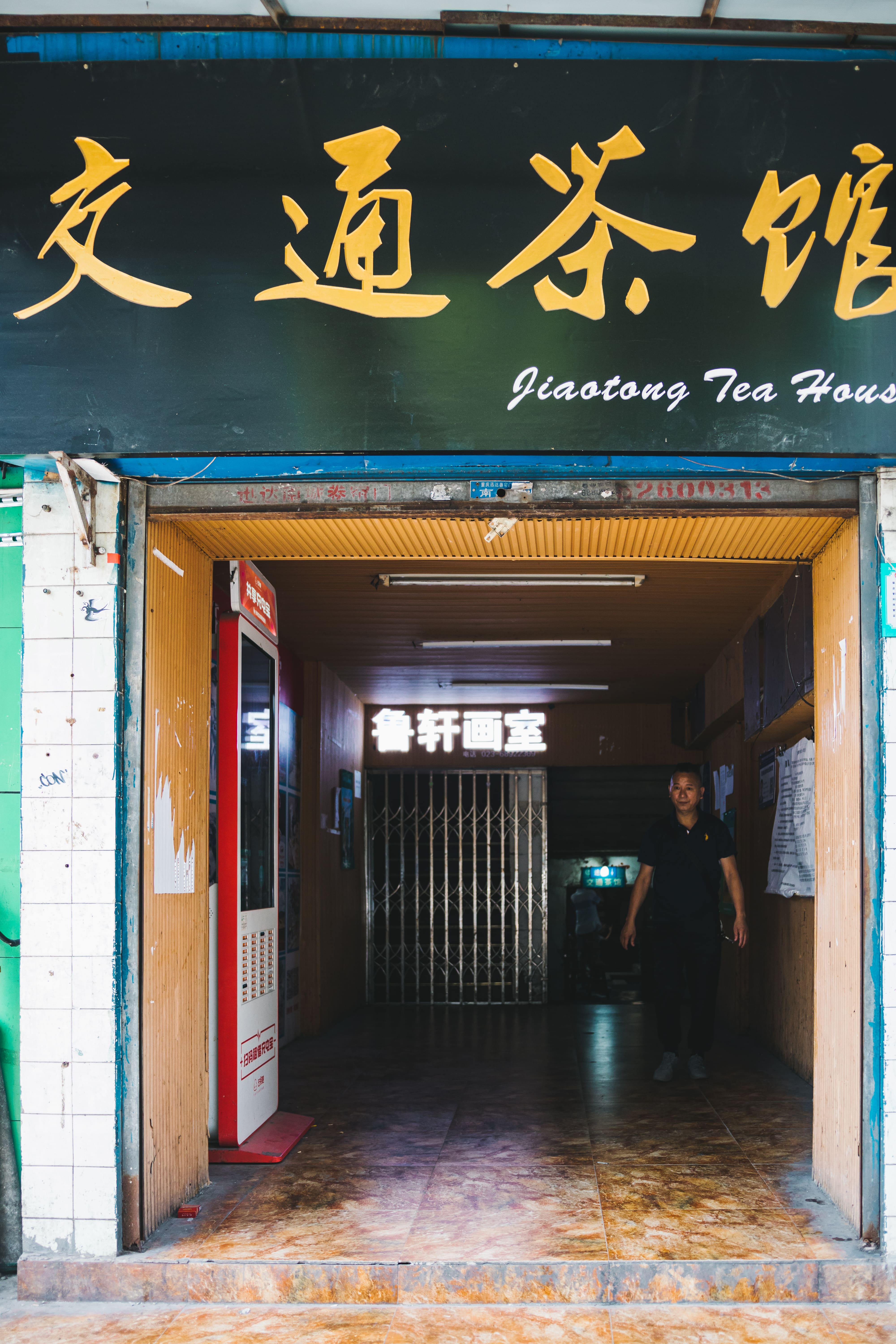 The main entrance to Jiatong Teahouse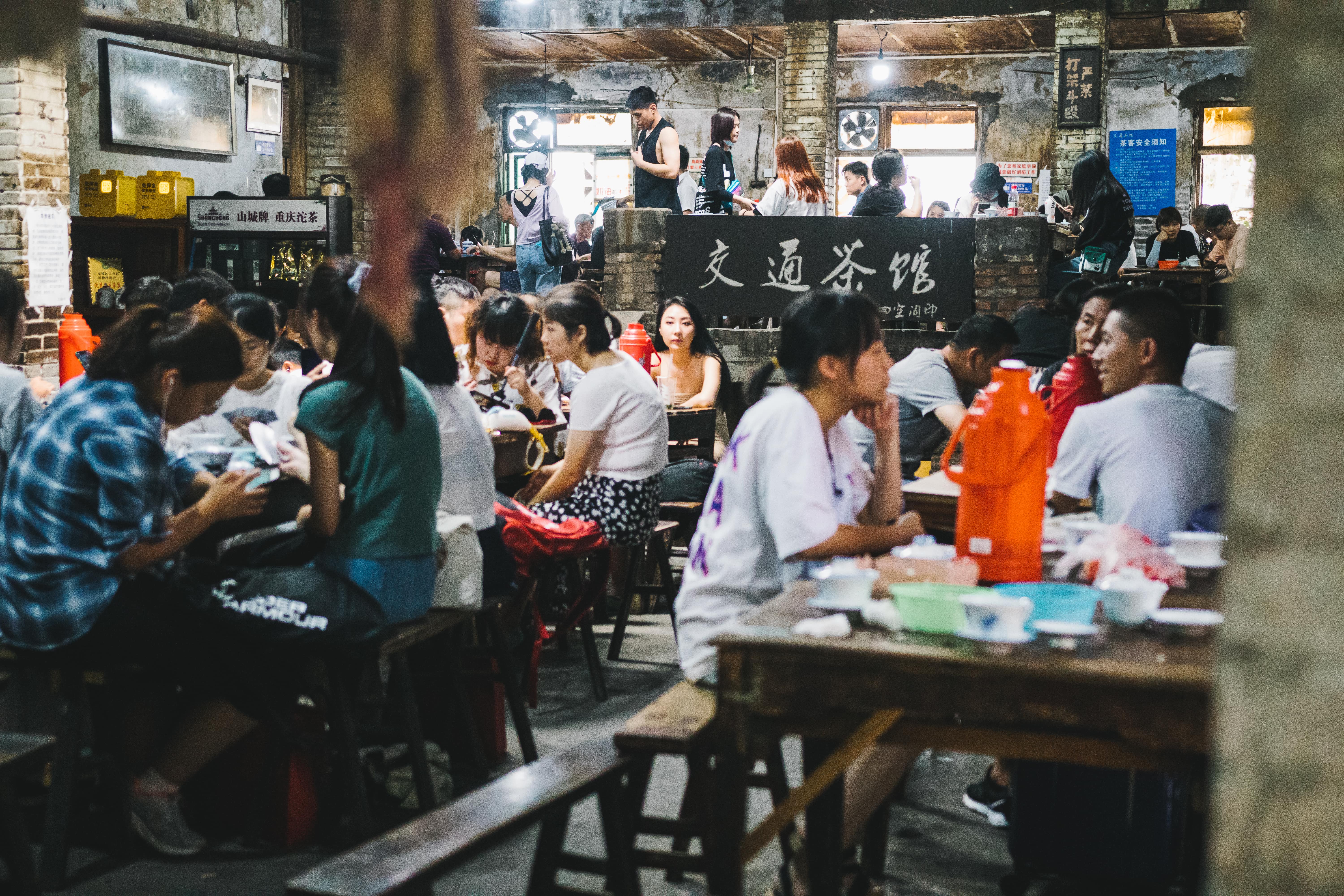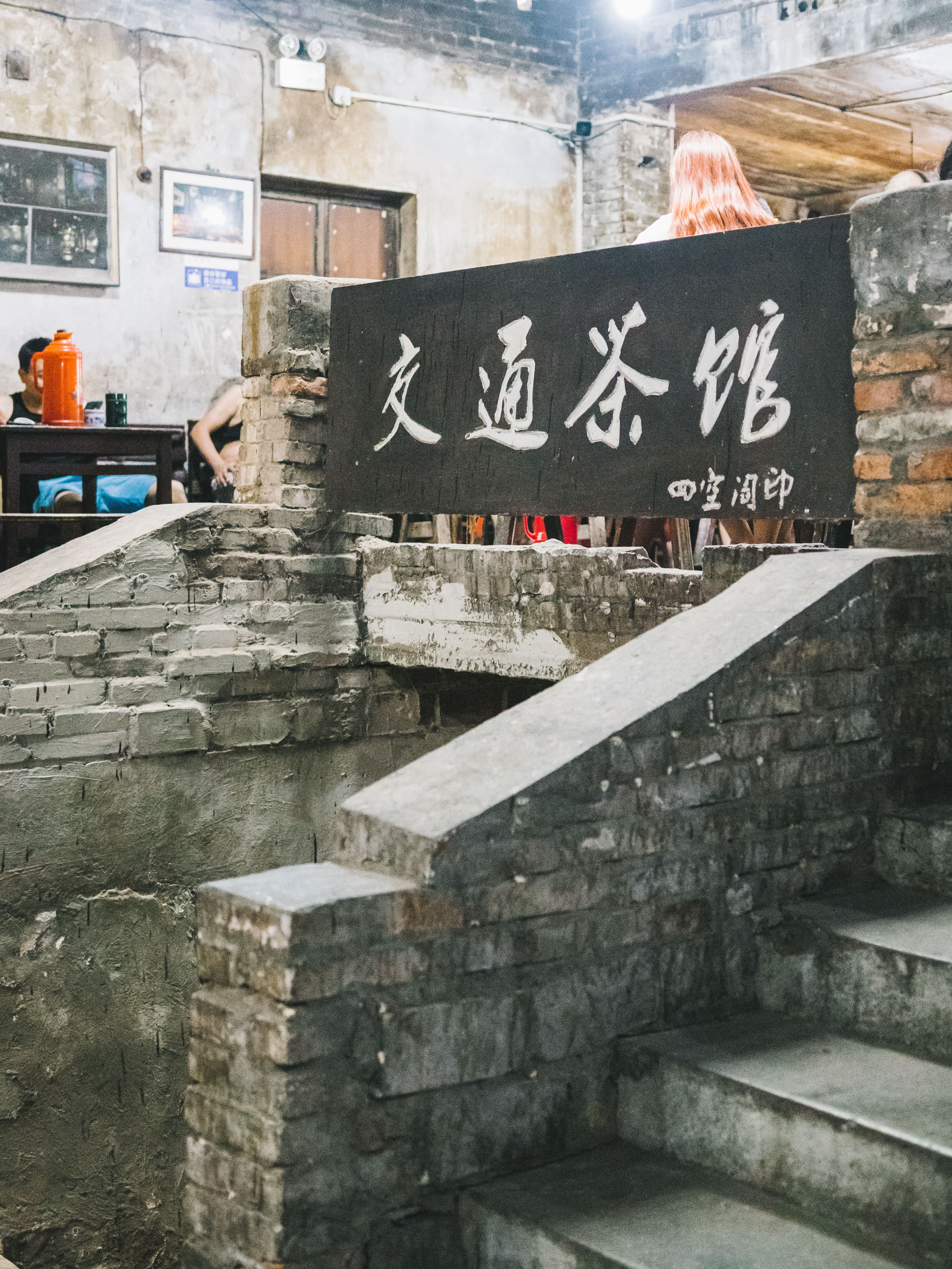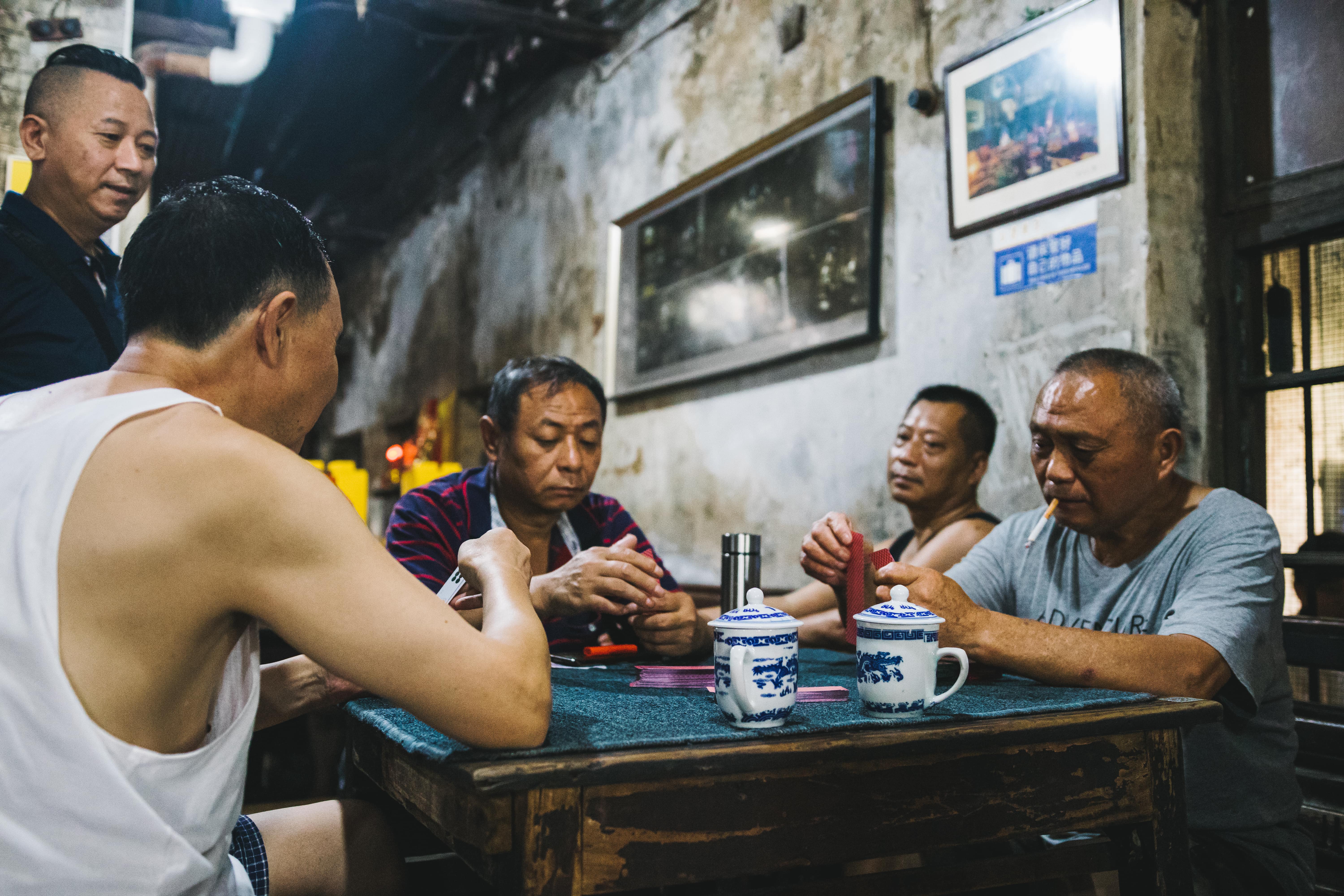 Chongqing people enjoy their time playing cards and drinking tea.