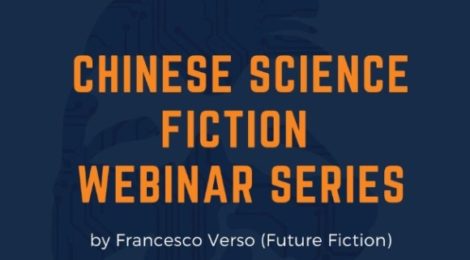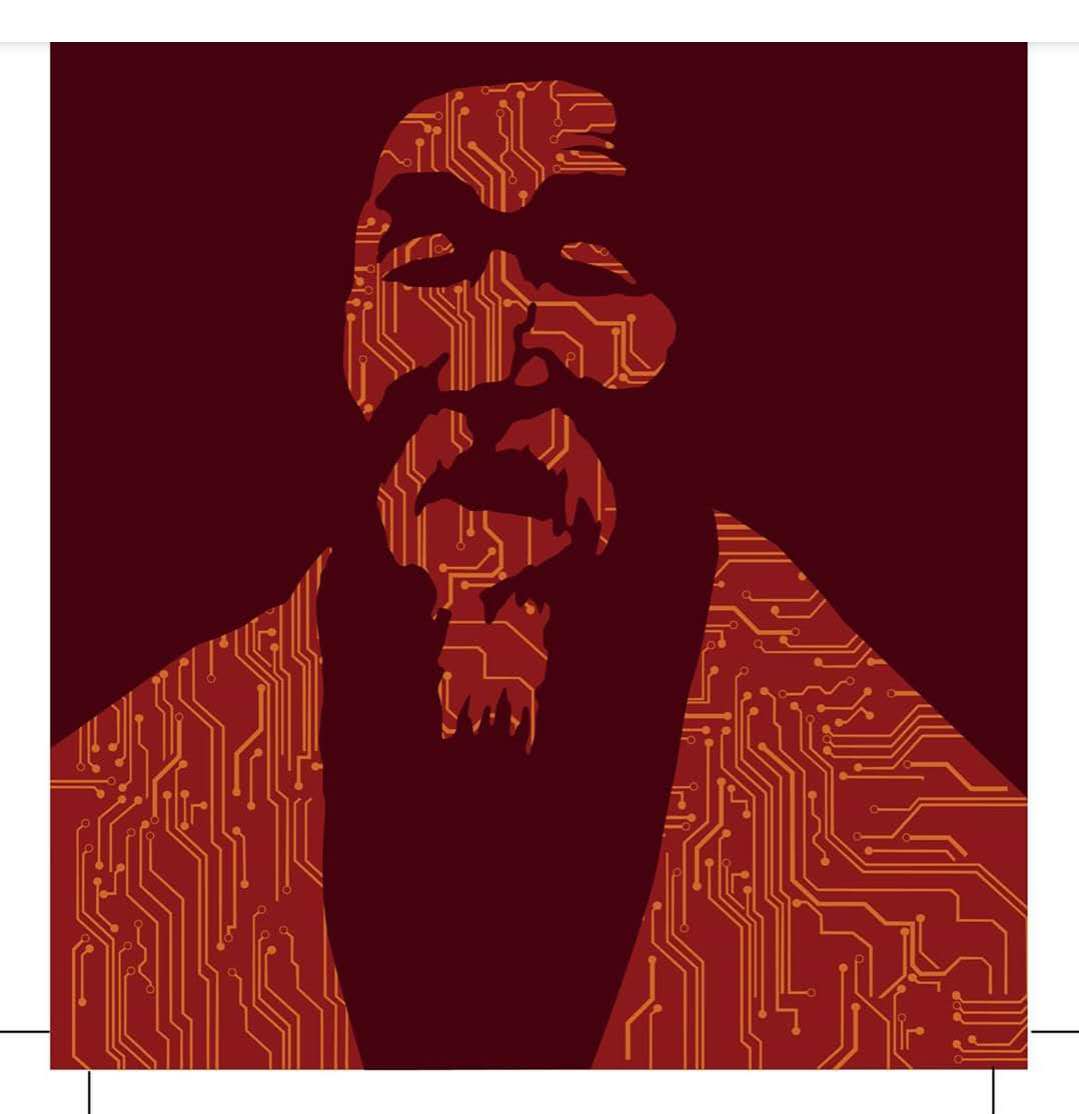 Galilei Institute seminars are back! Together with our friends of Confucius Institute of Pisa and Future Fiction, we will hold four webinars on the topic of Chinese Science Fiction. Don't miss the opportunity to immerse yourself in a stream of futuristic words with us !
Below you can read more information about our series.
1- 10 June (3PM Italian time): "The growing phenomenon of Chinese Science Fiction Literature: An introduction" by Francesco Verso.
Science Fiction is the literature of the accelerated times in which China is living at the moment. Addressing both technological and social transformations, Chinese SF writers can leverage a favorable point of view in describing with their stories the most important issues that will probably impact the whole world in the next future: from climate change, to artificial intelligence, from social network to sustainable resources and biotechnology. Francesco Verso, SF writer and editor of Future Fiction, will introduce the main authors and themes that make up the raising phenomenon of Chinese SF.
1) 3 – 3:40 First Link: https://us04web.zoom.us/j/76135057388?pwd=Ky9rMGdWNnk2blpLYk1uQ0ZoYmIyQT09
Meeting ID: 761 3505 7388
Password: 3kxza0
2) 4 – 4:40 Second Link: https://us04web.zoom.us/j/73790894140?pwd=cmZyRlZaUVRpTFlYWHJENjl3bFRXZz09
Meeting ID: 737 9089 4140
Password: 0fz563
2- 17 June (3PM Italian time): "Meeting with Chinese Science Fiction Authors: Xia Jia and Chen Qiufan", moderator Francesco Verso.
Meet two of the best writers of contemporary Chinese Science Fiction. A talk with Xia Jia and Chen Qiufan about their stories, their current projects, and the future of Chinese Science Fiction. The talk is moderated by Francesco Verso, Italian SF writer and publisher of the authors.
1) 3 – 3:40 First Link: https://us04web.zoom.us/j/71196385576?pwd=SStaeWxycGE1U05EU29jbk5LcEhvdz09
Meeting ID: 711 9638 5576
Password: 1MAiKz
2) 4 – 4:40 Second Link: https://us04web.zoom.us/j/79225517806?pwd=bWMwNjhSeFNjaFVHd2tqcjZWUlRNdz09
Meeting ID: 792 2551 7806
Password: 2j4yiP
3 – 24 Giugno (3PM Italiane): "Tradurre la fantascienza cinese in italiano", riflessioni sulla traduzione, a cura di Anna di Toro (Università per Stranieri di Siena), Chiara Cigarini, Bella Han e Francesco Verso.
Attraverso le scelte compiute nella traduzione di un racconto di fantascienza dell'autrice Bella Han (frutto di un lavoro di un gruppo di studenti del corso magistrale dell'Univ. per Stranieri di Siena), e un breve percorso tra altre traduzioni di fantascienza cinese verso l'italiano, si valuteranno le differenti rese linguistiche e si metteranno a confronto due lingue-culture, quella cinese e quella Italiana. L'esperienza della traduzione diventa quindi uno strumento fondamentale per riflettere sulle lingue, ma anche per scoprire tratti culturali peculiari, della tradizione della narrativa di fantascienza nei due paesi.
1) 3 – 3:40 Primo Link https://us04web.zoom.us/j/72689898371?pwd=WmhQb2hKQjNXdXRjWHJQclJQdC91UT09
Meeting ID: 726 8989 8371
Password: 5J46d1
2) 4 – 4:40 Secondo Link: https://us04web.zoom.us/j/78871034215?pwd=QTRLbnBsMDFxUnJLdllySk55ODR0dz09
Meeting ID: 788 7103 4215
Password: 9kUksW
4 – 2 July (2PM Italian time): "Chongqing: from the past into the future of the most cyberpunkish city of China", moderator Marco Bonaglia, Han Song, Chiara Cigarini and Francesco Verso.
Marco Bonaglia, PhD Candidate of Chongqing University, will introduce a talk about the futuristic city of Chongqing, its most cyberpunkish sides and the Science Fiction projects taking place around its area with the help of SF writers like Han Song and Francesco Verso and translator Chiara Cigarini.
1) 2 – 2:40 First Link: https://us04web.zoom.us/j/72990205265?pwd=TUNSOUxNNHhVYWlyN3NPcUYvNndBQT09
Meeting ID: 729 9020 5265
Password: 8Wm3aP
2) 3 – 3:40 Second Link: https://us04web.zoom.us/j/78654923454?pwd=dDBLaTBWaTdlamV6UjltdjBkRFdVUT09
Meeting ID: 786 5492 3454
Password: 9gFVgV
3) 4 – 4:40 Third Link: https://us04web.zoom.us/j/78751082285?pwd=M3UySFgrMTlQYVQwN3gxNU55eCtaUT09
Meeting ID: 787 5108 2285
Password: 6cBGHw