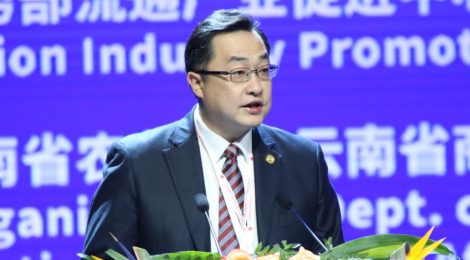 In the previous issues of the "China coffee series" we analysed the rise of coffee in China, the business model of China biggest coffee startup Luckin Coffee and interviewed its global ambassador, Andrea Lattuada. Now we complete our series with an interview to the General Manager of Yunnan International Coffee Exchange Co., Mr. Shu Yang. This company plays an important role in the promotion of Chinese coffee non only at a national level, but also internationally. The YCE organize in fact the Pu'er International Specialty Coffee Expo in the city of Pu'Er, Yunnan.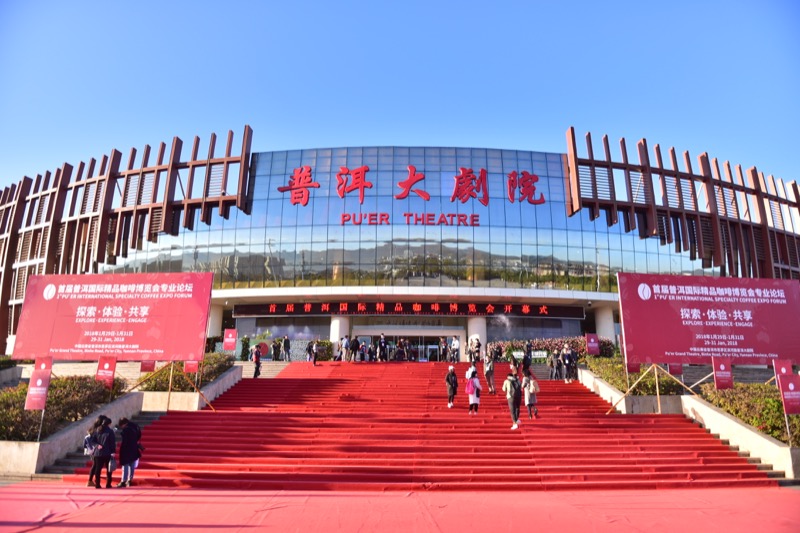 Mister Shu, thank you for being here with us. Could you please introduce the Pu'er International Specialty Coffee Expo to our readers?
Pu'er International Specialty Coffee Expo ( hereafter referred as the "Coffee Expo" ) is China's first national-level professional coffee industry expo approved by the Ministry of Commerce, organized by Circulation Industry Promotion Center of the Ministry of Commerce and undertaken by Yunnan International Coffee Exchange.
The Coffee expo has been held in Pu 'er city of Yunnan province for two consecutive sessions. More than 80% of participants are coffee industry practitioners, including hundreds of coffee enterprises such as: Nestle (China) group, Coffee Commune, Beijing sandouke technology co., LTD., nongfu spring co., LTD., CQI (Coffee quality Institute), IWCA (international women's Coffee Federation), KAPAL API GLOBAL (Indonesian ship Coffee), Colombia Coffee Growers Federation, and Pinhalense,a machinery and equipment manufacturing company. Through the platform of the Coffee Expo, many domestic and foreign coffee organizations, suppliers and buyers have established trade routes and deep cooperative relations.
The Coffee Expo is composed of four theme events: the Professional International Forum, the Coffee Fair, the Professional Events and the Coffee Manor Investigation and Research Study. This professional Expo is an important opportunity for domestic and foreign coffee practitioners to communicate and cooperate. Under the theme of "Exploration, Experience, Sharing" and "Industry-region collaboration, Market sharing", the past two sessions invited more than 70 domestic and foreign coffee industry leaders to give a total of more than 50 excellent speeches on production, consumption, roasting, quality, sustainable development, pricing of coffee and other topics in this specific area.
This year, the Coffee Expo sets 7 exhibition areas, including well-known brand exhibition area, international exhibition area, domestic exhibition area, Pu'er exhibition area, coffee wear area, comprehensive exhibition area, and theme exhibition area. Coffee industry organizations and enterprises from more than 21 countries and regions around the world including the United States, Japan, South Korea, Thailand, Vietnam, Australia, Ukraine, Ethiopia will participate in the expo, making the Expo a global purchasing fair between major coffee consumers and producers, thus bringing a perfect trading opportunity for YCE, coffee farmers and coffee enterprises in Yunnan and other international coffee producing areas.
Professional events include the final of the China Pu'er Coffee World Syphon Competition, the World Aeropress Championship-Pu 'er station,Yunnan Cup Coffee Bakers All-around Competition, the PCAPCA Latte Art Master All-Star Competition, Yunnan Green Coffee Competition, and the Special Coffee Testing.
At the same time, YCE organized an investigation of coffee farms, which enabled coffee buyers to go deep into the producing areas and have a detailed understanding of the producing areas and products, creating favorable conditions for coffee trading. The third coffee fair, originally scheduled to be held in March this year, has been postponed due to the influence of Covid-19. We will choose the right time according to the situation of the pandemic and will inform you of any updates as soon as possible.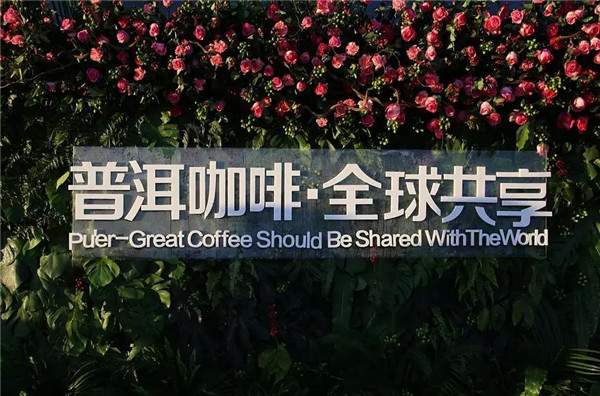 Speaking of Yunnan International Coffee Exchange, what kind of organization is it besides working the organizer of the Coffee Expo?
Yunnan International Coffee Trading Center (hereinafter referred to as "YCE"), formerly known as "Yunnan Coffee Trading Center", was established on July 9, 2014, and was a mixed-ownership enterprise. YCE is currently the only overall service platform in coffee industry with coffee trading as its core, supported by financial services, focusing on the upstream and downstream industries and devoting itself to the realization of industrial convergence. It has a coffee trade headquarters, a boutique coffee processing park, three shipping centers and a coffee delivery warehouse. After five years of development, YCE has established a profound industrial foundation and demonstrated a strong ability to integrate resources, with a high degree of popularity and recognition in the industry at home and abroad. The transaction volume and various services are on the rise. YCE is an important driver to realize the internationalization of Yunnan coffee, and will gradually realize the coverage of coffee producing areas in southeast Asia and South Asia, and become the center of coffee trading in Asia.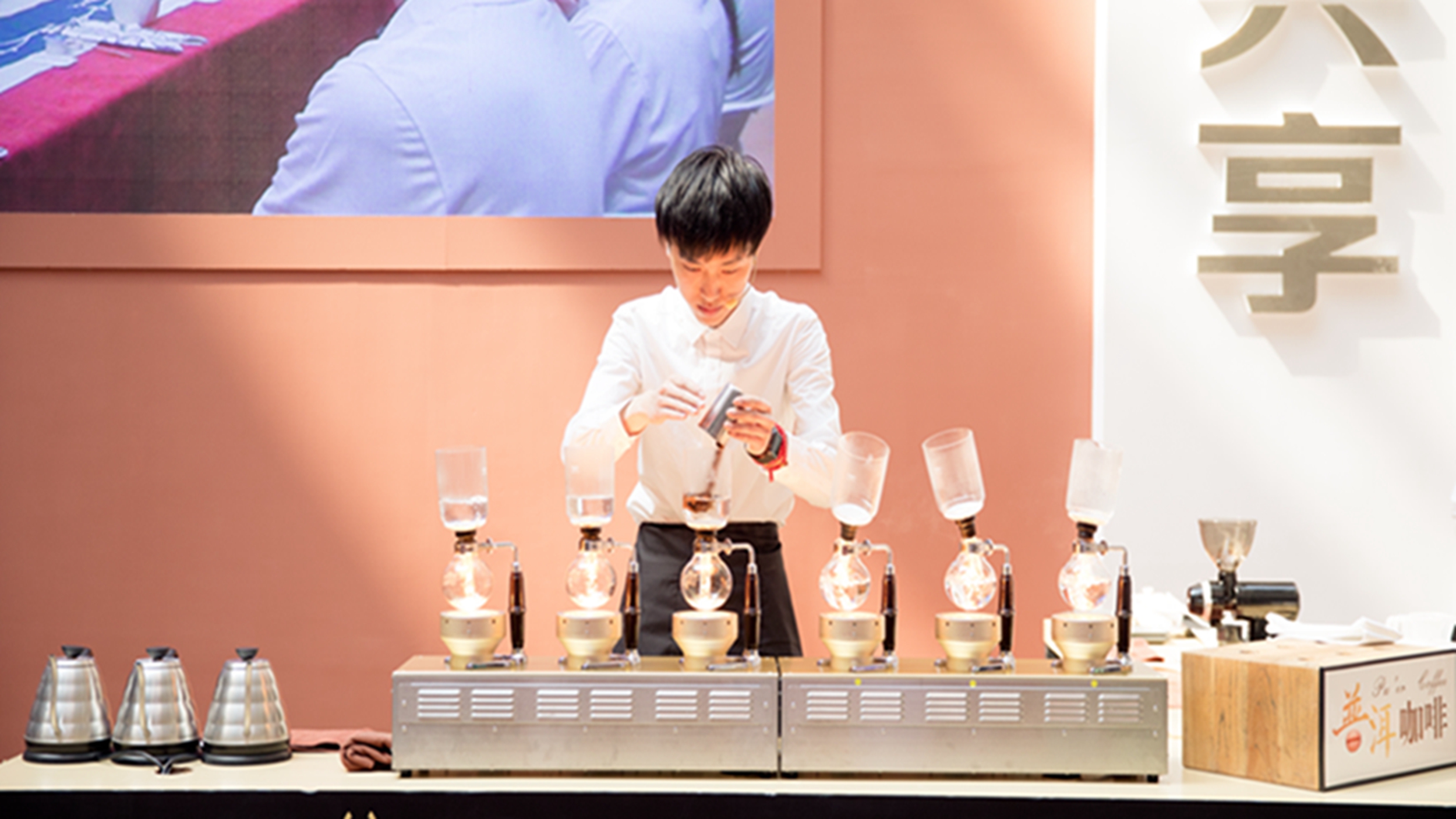 What role do you think the coffee industry has played in Yunnan Province?
The history of growing coffee in Yunnan can be traced back to 1892. At present, Yunnan has become the largest coffee plantation, trade distribution center and export center in China. Its plantation area is about 1.8 million mu, accounting for more than 95% of the total area and output of coffee in China, with an annual output of about 139,000 tons. Coffee cultivation has spread to 35 counties and districts in 9 cities, including Pu 'er, Baoshan, Dehong, Lincang, Wenshan and Xishuangbanna. 80% of them are in poor areas, with more than 380,000 coffee growers and 1.14 million coffee growers. Coffee industry has become one of the most important agricultural industries with characteristic on the plateau in Yunnan province to promote regional economic development and facilitate poverty alleviation. Through the efforts of governments at all levels and relevant departments, the leading enterprises and the vast majority of farmers, and driven by domestic and international markets, coffee industry has reached the industrialization situation. Relying on the coffee industry resources and guided by market demand , coffee can be incorporated into each demand link of the market and complete the industry chain of coffee economy, realizing integrative development of manufacturing, tourism. trade and cultural industries.
Interview by Marco Bonaglia