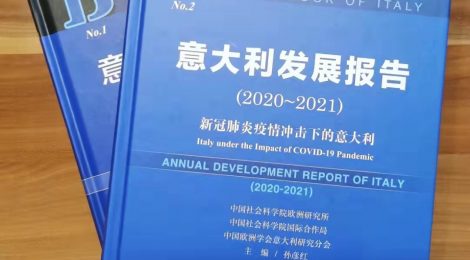 The "Italian Development Report (2020~2021): Italy under the Impact of the Covid19 Epidemic" provides a comprehensive review and analysis of the progress of Italy's political, economic, social situation and diplomatic relations in 2020, and pays special attention to it. It addresses important issues such as the changes in the Italian electoral system, Italian characteristic agriculture, Italian tourism under the impact of the epidemic, the Italian government's income support policy in response to the new crown pneumonia epidemic, the development and characteristics of the Italian higher art education system, and the legal guarantee mechanism for the governance of Italian family businesses.
In addition, this book also provides important information on the current development and characteristics of Chinese language education in Italy, Chinese immigrants in Italy and their role in the exchanges between the two countries, China-Italy civil aviation and tourism cooperation in the context of the "Belt and Road", and Sino-Italian cooperation in the context of the new crown pneumonia epidemic. China-Italy cooperation and other hot topics in China-Italy relations were analyzed.
The curator of this publication is Sun Yanhong, PhD in economics, researcher of the Institute of European Studies of the Chinese Academy of Social Sciences, deputy director of the European Economic Research Office, master's supervisor; Secretary-General of the Italian Studies Branch of the Chinese European Society, and a foreign academic member of the Italian Institute of Politics, Economics and Society (Eurispes). 
We had the pleasure to contribute to this volume with the article titled "On China-Italy Cooperation in Civil Aviation and Tourism Sectors in the Context of the Belt and Road Initiative". Our team focused on the role of civil aviation on the sino-italian tourism relations with a special part dedicated to China Eastearn Airlines. 
Our team was made of our Institute Director, Professor Alberto Di Minin, Sant'Anna Post-doc researcher Antonio Crupi and PhD Candidate of Chongqing University, Marco Bonaglia. We are looking forward to new research opportunities withing the area of cultural and tourism cooperation between Italy and China, heading to the Italy – China Year of Culture and Tourism.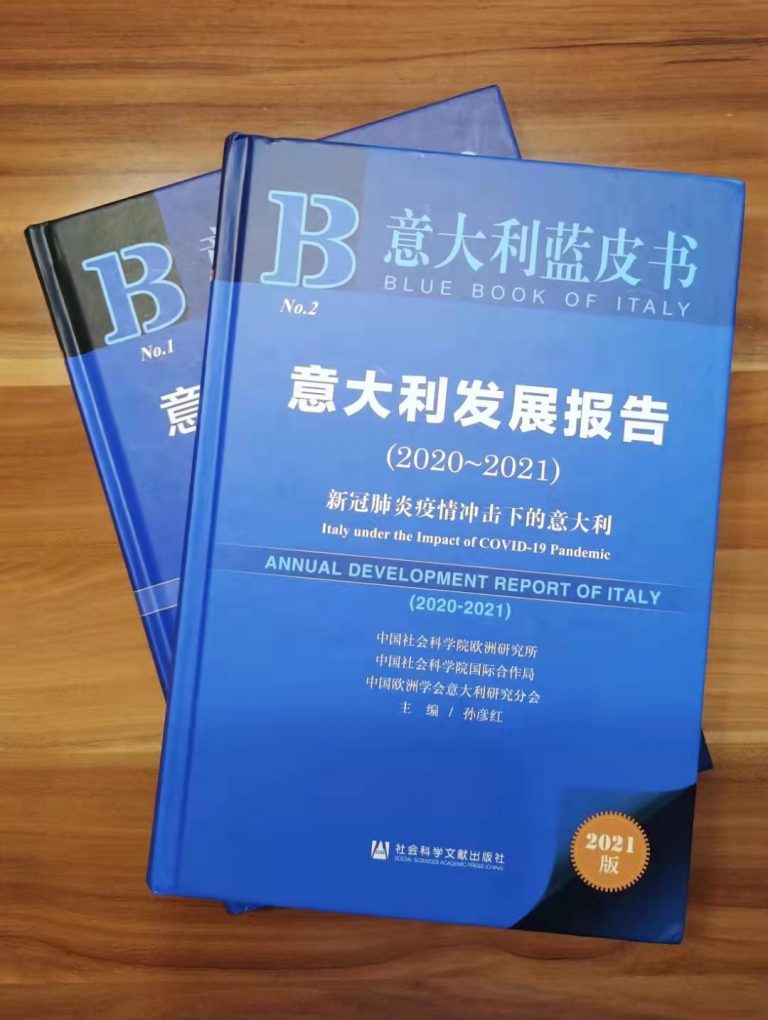 More information also available (in Chinese) at these links
https://mp.weixin.qq.com/s/bwjsKuPLXoR7om5oY-32eg
https://mp.weixin.qq.com/s/18l069_VS2sFeDNcRrq2mQ
Here is the abstract of our contribution to the volume: