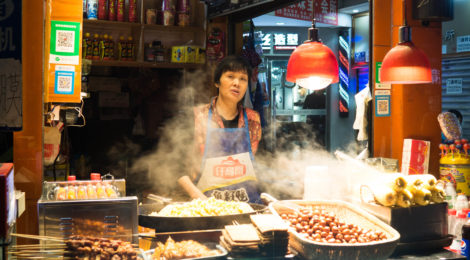 Food in Chongqing represents a fundamental aspect of the culture and habits of local citizens. Thousands of people work and are involved everyday in this sector. In Chongqing, food can literally be found everywhere.
In this series of  our column "On the Streets of Chongqing" we show Chongqing people while selling their food. They wait for customers, prepare the delicacies to be shared and sold to clients, and do their job in the most professional way as possibile.
All the pics were taken by Alessandra Burini, a student of Sant'Anna School of Advanced Studies, on the real streets of Chongqing.