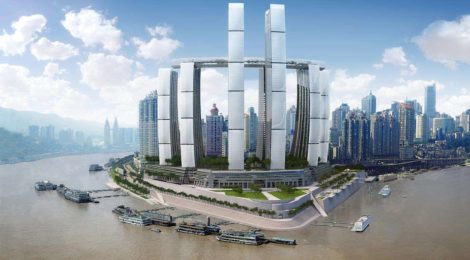 Dear readers, as you might know, 14th of March 2019 marks the 22nd anniversary of Chongqing's municipality status. Under this occasion, we decide to talk about Chaotianmen – the landmark of Chongqing – for this issue of Chongqing Stories.
Recently, the Raffles City project to be completed in Chongqing Chaotianmen, dubbed as the highest horizontal building in the world, has frequently appeared on western media, such as La Repubblica in Itlay and The Guardian in United Kingdom. The article from The Guardian "Is Chongqing's 'horizontal skyscraper' the answer to overcrowded cities?" even triggered public discussion over the trend of future skyscrapers. This project is headed by Moshe Safdie, a Canadian-Israeli who also created the well-known Marina Bay Sands project in Singapore and the Yad Vashem Holocaust Museum in Jerusalem. However, how's this highly-commended building look like in Chongqing people's eyes? We interviewed three citizens to find out their opinion about this project.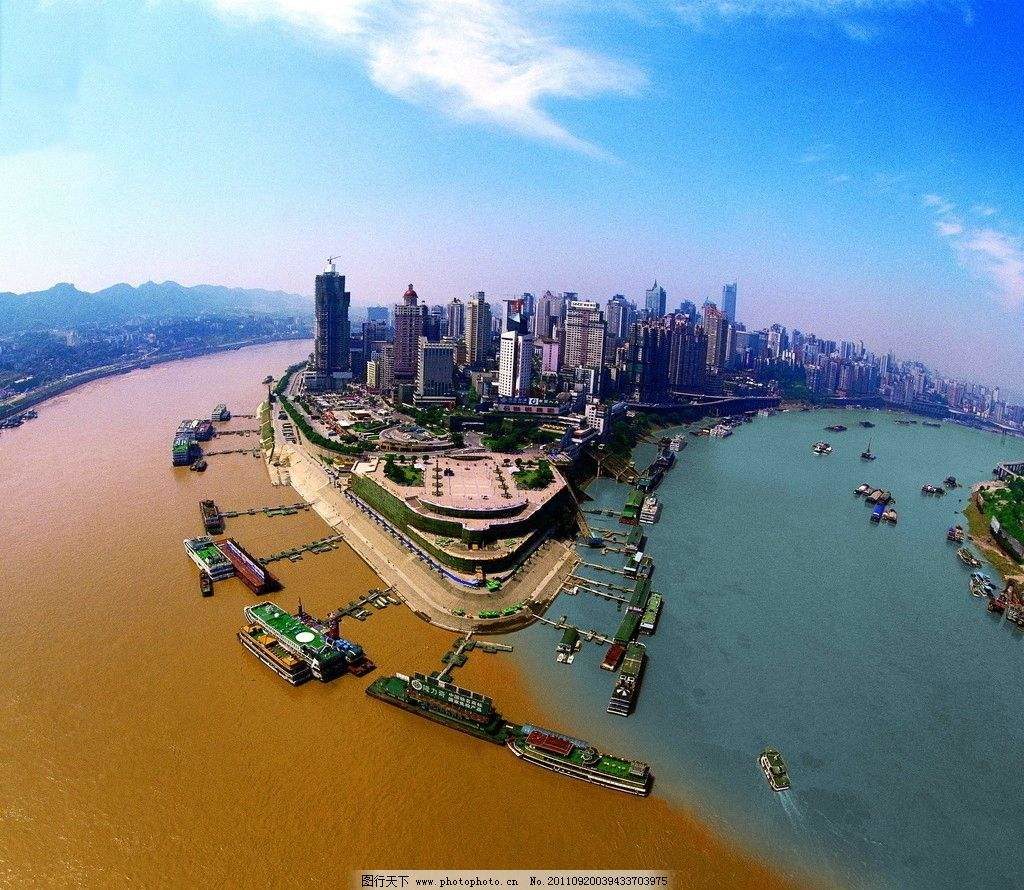 First of all, we met Ms Zuo, a Cantonese person who runs her clothing business at Chaotianmen. She explained us that what attracted her to come here twenty years ago were the huge market potential generated by its population and the convenient water transportation connecting Chongqing and the coastal areas, the cost of which was also cheaper than road transportation. But after decided to build Raffles City, the government plans to move the wholesale market to Yinglong town, in Nanan distract, and to encourage people to invest in business over there. Ms Zuo does not like this idea. From her point of view, it's unnecessary to sacrifice the convenience of doing business for building skyscrapers.
Next, we interviewed Mr. Chen, who works in financial sector in Jiangbei District. He said he is very positive on Raffles City Chongqing. As a representative project of CapitaLand, Raffles City is a high-end complex building project integrating business area, residential area, hotel and hanging garden. Raffles City Chongqing is CapitaLand's eighth Raffles City development in China. The others are in Beijing, Chengdu, Hangzhou, Ningbo, Shenzhen and Shanghai, which has two. Mr. Chen believes that Chongqing being the 7th city home to Raffles City means the recognition from the global capital market as a metropolis with a certain number of high-consumption consumers who are also willing to spend money here. But Mr. Chen does not agree with the following statement, made by the architect behind the project: "in these dense cities like Chongqing there's no room for big public parks [on the ground], so we have to lift them into the sky." Instead, he believes it's just a gimmick and the garden in the air will be exclusively for the rich.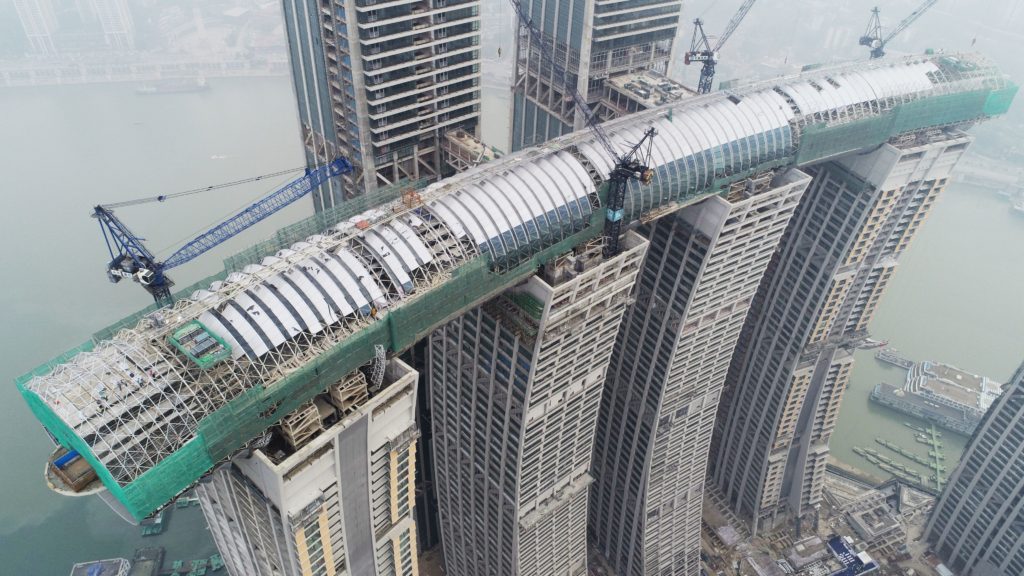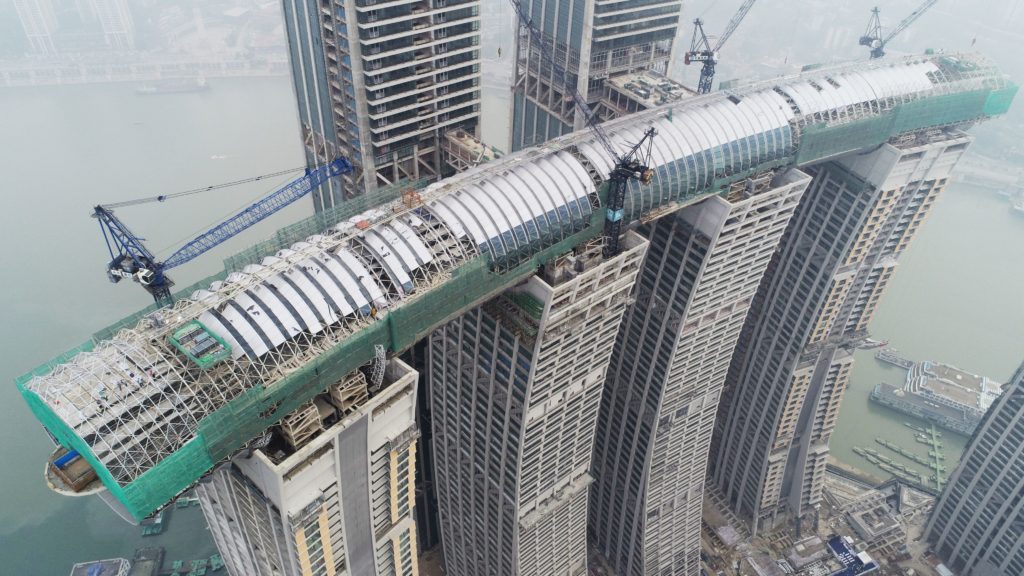 Grandpa Huang, our third interviewee, also agrees that building a sky garden is meaningless for average people. Huang is a folk lover and he likes Chaotianmen most when it was a vessel-shapes square, resembling a powerful sail surging forward. He said that an open square is a leisure place for every citizen. At this open square, visitors can enjoy the landscape alongside Yangtze river and Jialing river; they can also take a boat from here to appreciate the beauty of The Three Gorges. However, the building of Raffles City Chongqing broke the geomancy (Feng shui in Chinese). As a matter of facts, in ancient times Chaotianmen literally meant "a place where to receive the 'imperial order'. Also, Raffles City destroyed the natural scenery: a whole brightly-lit Yuzhong peninsula can no longer be seen from the South mountains because of this skyscraper. Grandpa Huang thinks that though this project is regarded as an engineering marvel, it sounds not so fascinating to the normal folks.
Although some of the Chongqing people such as Ms Zuo and Grandpa Huang don't like the Raffles City Chongqing, others are looking forward to the completion of it and expect to visit this 42-floor horizontal building. It's said that the Raffles City Chongqing is on course to open this year. We'll keep an constant eye on this project. Welcome to share with us your opinion about Raffles City Chongqing.