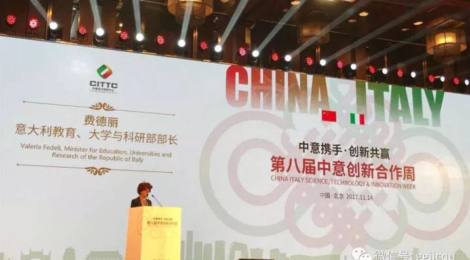 During the 8th edition of the "China-Italy, Science, Technology & Innovation Week," the most important event on Sino-Italian scientific and academic cooperation, the Sant'Anna School of Advanced Studies has been awarded for its role in fostering the Sino-Italian dialogue on research and innovation. Alberto Di Minin – associate professor from the Institute of Management of Sant'Anna School and Director of the Galilei Institute in Chongqing – received the "China-Italy Science and Technology Innovation Cooperation Contribution Award" from the Italian Minister of Education, Valeria Fedeli, and the Chinese Minister of Science and Technology, Wan Gang.
The "China-Italy, Science, Technology & Innovation Week" is an important event sponsored by the Italian Ministry of Education, University and Research (MIUR) together with the Chinese Ministry of Science and Technology (MOST), and coordinated by Beijing Municipal Science & Technology Commission (Sino-Italian Technology Transfer Center), Città della Scienza in Naples, the People's Government of Chengdu, Sichuan Provincial Science and Technology Department and the People's Government of Guiyang.
The main objective of the event is to promote a long-lasting dialogue between Italy and China for the creation of new technological, productive and commercial partnerships within the context of entrepreneurial research and innovation.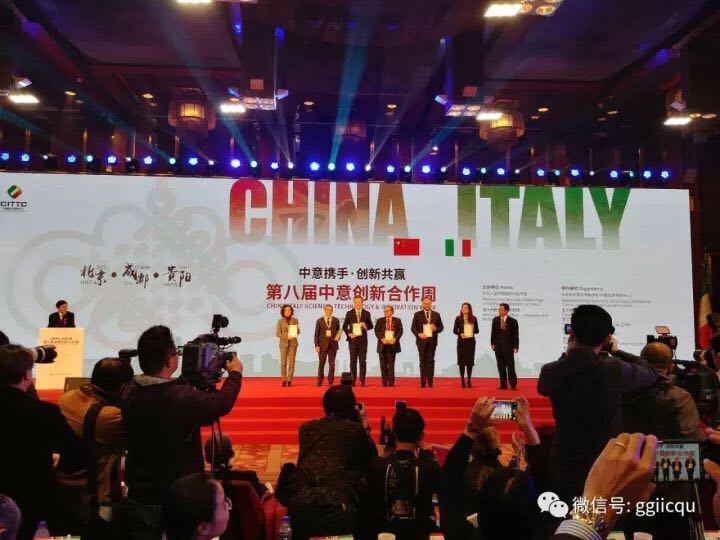 The event was officially inaugurated in Beijing on November 14, 2017 by Italian Minister of Education Valeria Fedeli and the Chinese Minister of Science and Technology Wan Gang. Over 750 participants from Italian research centers, universities, enterprises and spin-off together with over 400 Chinese professionals from similar fields are expected to take part to the event. Professor Di Minin received this award thanks to his efforts in deepening mutual understanding between China and Italy in the scientific, technologic and innovation sectors. Other delegates were awarded for their role in developing Sino-Italian relations: Mr. Roberto Battiston, President of the Italian Space Agency; Mr. Luigi Ambrosio, Director of IPBC CNR; Mr. Marco Maggiora, Director of IHEP-INFN Joint Laboratory (I2JL); Mr. Plinio Innocenzi, scientific attaché at the Embassy of Italy in Beijing, and Ms. Alessandra Pastorelli, Ministry of Foreign Affairs and International Cooperation.
"This award – Professor Di Minin says – couldn't have been possible without the close cooperation between the Galilei Institute in Chongqing and the Confucius Institute in Pisa. On December 10, 2017, we will celebrate the first 10 years of the Galilei Institute. Now it's time to work even harder and take advantage of the great opportunity to coordinate the development of the Sino Italian Innovation Base-Camp in Chongqing. This is a unique chance to strengthen Sino-Italian scientific and technological partnership."
During the inauguration ceremony, Minister Fedeli highlighted the importance of the work done by the Galilei Institute in Chongqing, represented by Anna Facchinetti, the Executive Director. The Institute is an example of the successful cooperation between the Sino-Italian academic sector.
In the next days, side events of the Week will take place in Chengdu (economic hub in the Southwest of the country) and in Guiyang (technology center in Guizhou Province).