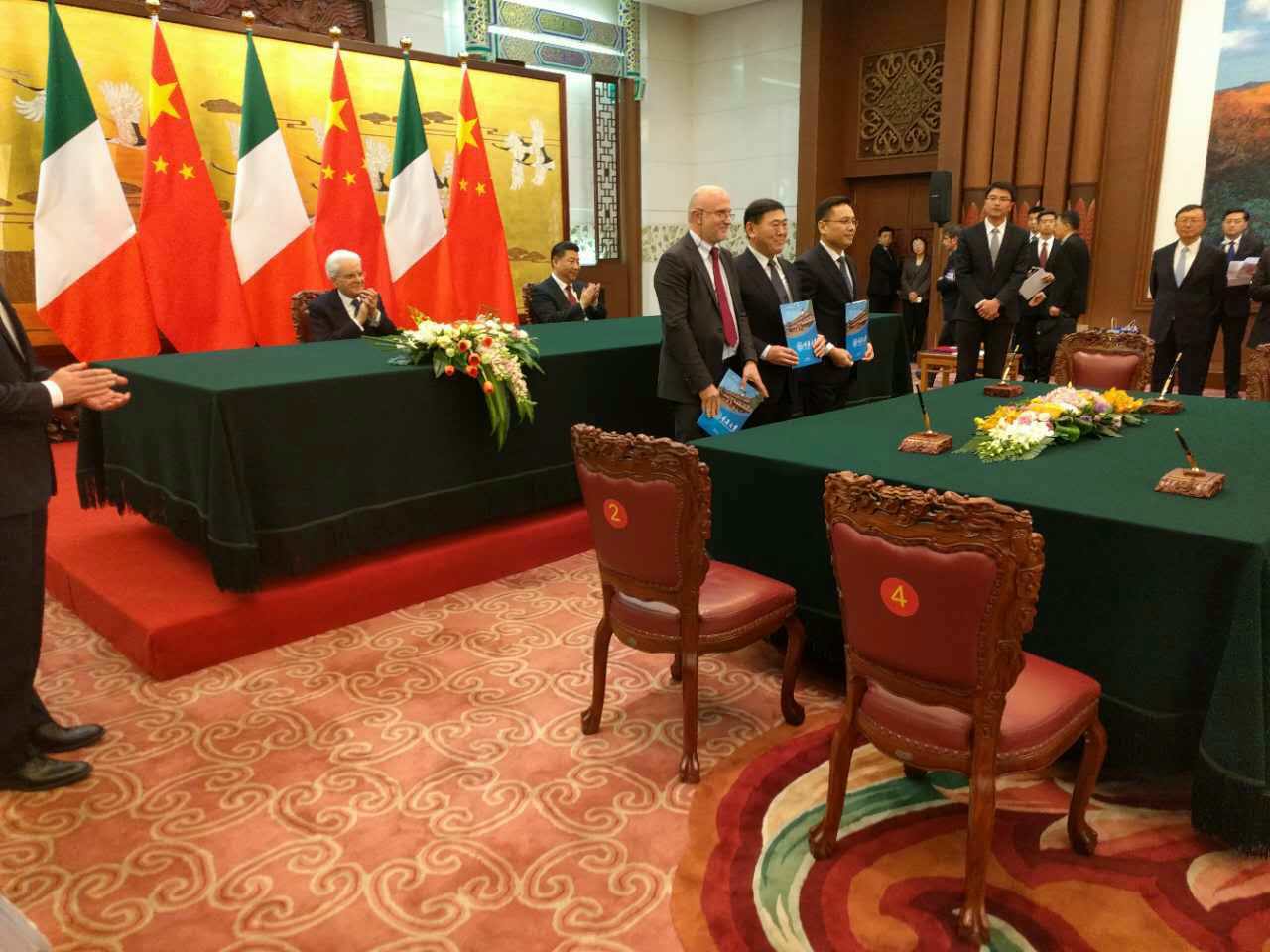 The SIIB-Camp project stemmed from the cooperation between Sant'Anna School of Advanced Studies in Pisa, Chongqing University and Bishan District — a district in Chongqing Municipality which hosts a National High-Tech Zone. The trilateral agreement was signed in February 2017 at the presence of Presidents Sergio Mattarella and Xi Jinping, and aims at the creation of the Sino-Italian Innovation Base-Camp (SIIB-Camp), which will be realized over 3 km² of land in Bishan.
The project will be developed during a pilot phase of two years. The GGII is coordinating the activities and funds assigned by Bishan Government as well as acting as an incubator for the SIIB-Camp. The main target of this project is the establishment of a centre for developing joint research and education programmes, technology transfer and start-ups incubation. The GGII is also in charge of recruiting other Italian partners, including universities and research institutions, together with large companies, start-ups, and financial entities willing to establish a long-lasting presence in the area.
The pillars of the project are:
Research:
Creation of joint research laboratories;
Design and accelerate joint research programs;
Scouting for research funds;
Joint participation in research calls financed by the EU and China;
Creation of a hotspot for the Italian academic community in Bishan to support technology and knowledge transfer.
Education: 
Creation of joint degree courses: Master's and PhD programs held in the Area;
Exchange Programs to be held inside the Area and at Italian universities;
Visiting Professors and Research Programs;
Promotion of scholarships for academic programs in Bishan and Italy.
Technology Transfer and Start-up Incubation:
Incubation of start-ups and spin-off companies;
Matchmaking between Chinese companies and patents as well as spin-offs from Italian universities;
Organization of exchange activities in China aimed at promoting the latest technological applications and development trends;
Synergy and cooperation with large companies;
Support at roadshows and fairs.
Italian partners are supported through all the steps for setting up a new form of cooperation in Chongqing: identification of the interface in Chongqing, organisation of missions to China, support and development of the initial dialogue, definition of a sustainable business plan, signing of a bilateral agreement.
Italian partners engaging in the SIIB-C have the chance to identify a representative and scientific manager, who will be working as a member of the Italian Scientific Committee's Secretariat, coordinating the SIIB-Camp activities.