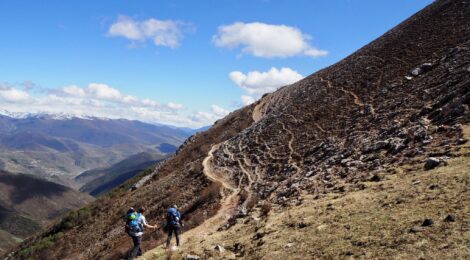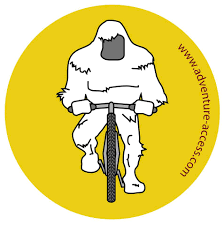 Sichuan Adventure Access Limited is the first fully foreign invested tour operator to have been established in Western China. We had the privilege to interview mister Brian Glorioso, the American founder of the company and an inspiring "laowai" who chose Western China as the center of his private and business life. Today we want to ask him more information about his company and how the Covid-19 pandemic had affected his business and impacted his plans. How tourism companies in Western China need to reinvent themselves to overcome these incredibly difficult times for the sector?
Dear Brian, thank you for this interview. It is a pleasure to know you. Please tell me more about your "tourism adventure" in Western China. 
Sichuan Adventure Access Limited is a licensed tour operator, registered locally within Sichuan and nationally in Beijing. Our tourism license is issued by the National Tourism Administration. We are registered as a "wholly foreign-owned enterprise" (WOFE). Adventure Access is a member of the Sichuan Mountaineering Association, member of the Adventure Travel Association (ATTA), supporter of the Center for Responsible Travel and signatory on the Guiding Principles for Tourism's New Future with the Future of Tourism Coalition. 
Someone once asked us why we do what we do and how we got to this point. It took us only seconds to tell him our "why" but several days of dialogue over various treks and mountain bike rides to talk about how we got to this point. It's been a 17 year journey so far. And it is one that has had a profound impact on who we are. We didn't just show up in this part of Tibet one day and say, hey, we've got it all figured out. We've walked this long journey with influence and partnership from many friends along the way. This is where our programs and tours were formed. This is where our commitment to our individual clients was forged. These past years have been amazing and we want you to share in what we have experienced together with the wonderful people of what we call home.
Simply stated, we are here to put customers on the mountain. Eastern Tibet is an amazing place to experience, but with little infrastructure it can be a maddening region if you don't have connections and resources. That is where we come in. We've been living and working throughout Eastern Tibet for 17 years. This region is defined as parts of Qinghai, Gansu and Sichuan Provinces of Western China. We bring you experiences that are born out of the past 17 years and the true success is our deep relationships with the locals from this region. Trekking, Mountain Biking, Mountaineering, Cultural Experiences and National Parks are some of the avenues we use to explore this great region.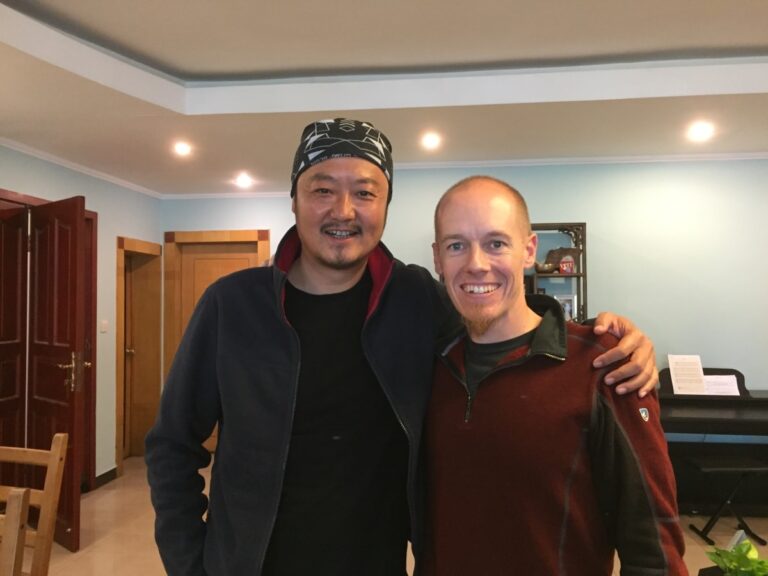 The founder Brian Glorioso with the Director of the 香巴拉深处 Shambala Story documentary 
What is your role in the company?
I am the founder of Adventure Access so from the beginning I have done everything at one time or another. As we have grown, I have been able to focus more on business development, government relationships, and industry relationships. My official role at this point is the Visionary. I still help with operations and have the opportunity to guide clients from time to time. I like staying close to our partners on the ground as well as our clients. 
What are your services offered in Western China?
We specialize in adventure travel on the eastern edge of the Tibetan Plateau, namely Aba Prefecture of Sichuan and Gannan Prefecture of Gansu. We recently launched new tours in Lijiang, Yunnan and Yading, Sichuan. Our tours are deeply immersive in the local culture and also focus on hiking, trekking, and biking. 
When you founded your company?
Adventure Access was one of the first foreign owned tour operations in China. We began registration as soon as the law made it possible to do so in 2009. It was a long process. We became the first foreign owned travel company in Western China, receiving our tourism and business licenses in the beginning of 2012. 
What is your business model?
Our business model is to operate from within the regions where we lead tours. We do not promote many locations and travel in and out with our clients. We believe the business is stronger when we are locally positioned. This makes the tours more authentic and leads to greater operational efficiency. It employs locals. It keeps most of the revenue within communities that need it the most. 
What was your company's revenue (in rmb) for 2019?
2019 was a rebuilding year for us. Our revenue was 1.2 million RMB. In addition to this, our operations in Songpan, Sichuan were instrumental in helping partners in one key village receive major investment from a Beijing backed program to develop tourism in their valley. We have consulted with them to begin a sustainable approach using a Co-op model among the households in their village. This has brought in hundreds of millions to the region. We consider this a successful model. Our projected revenue for 2020 (pre-covid) was 2.4 million RMB and our pre-sales were on track to reach this goal.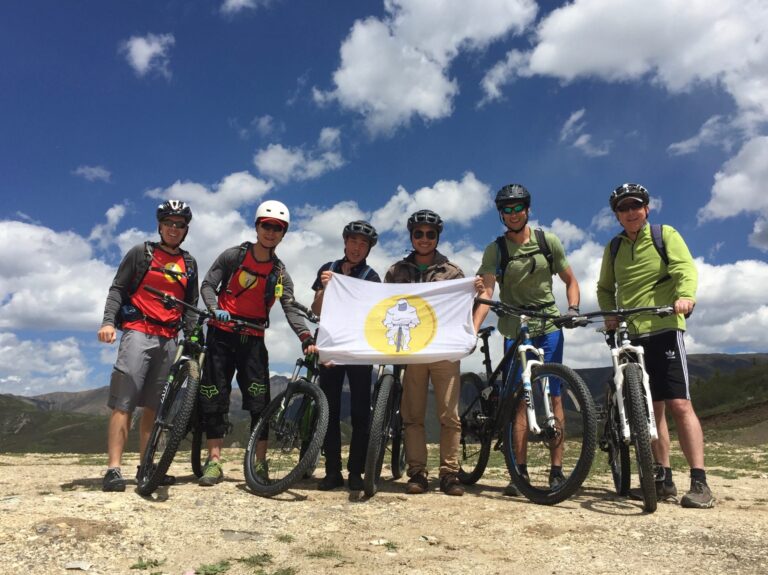 Biking activities 
What is the percentage of the revenues coming from digital payments in your business?
A growing percentage of our revenue does come through WeChat payments. Many of our domestically booked trips use WeChat or Alipay to pay for their tours. This is true of Chinese nationals as well as expats living in China. I do not have the actual percentage available on my files with me here in the US. 
How has Covid19 impacted your business?
COVID-19 has had a major impact on our business. From Feb 1 through the end of October, we had no travellers. This has resulted in a total loss of revenue during these months. While we had enough reserves to survive, it has been extremely difficult. We have just resumed tours in Yunnan but it is very slow. Tours have not resumed in Sichuan or Gansu for our company. It has also been a mental challenge for our staff. I was traveling in the US to meet with key stakeholders when COVID broke out around the world. We have not been able to return to China, first because of the border closure and now because of the price of flights and restrictive quarantine measures that make it difficult for my family with children to return at this time. We have had to shift all our staff interaction to virtual. Our executive leadership team is in multiple locations in China and the US.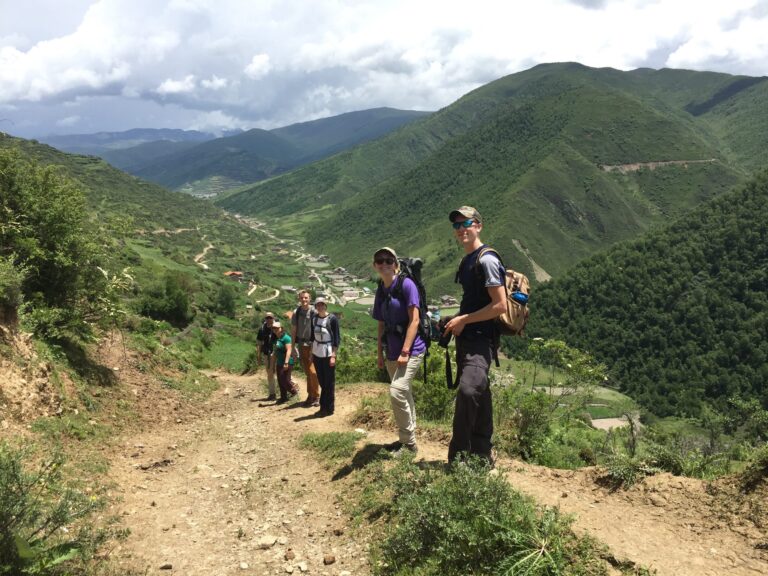 Hiking on Sichuan mountains
What are the short-term and medium-long term solutions that you are putting in place to overcome the Covid19 crisis?
Our short-term solutions are the reduction of expenses, a shift in our marketing message, and internal development. We have not tried to sell travel in a season when travel is not possible, or very difficult. We believe that would only agitate our audience. Rather, we have focused on brand development, building trust, and telling stories about the region. When travel is possible again, we want people to know we are still here and what they will be able to experience by traveling to this region of the world. We have diversified our tour products. We have rebuilt many of the pages on our website. We have focused on partner development in Yunnan. We have refined our systems and processes and even built a few new ones. We have worked on personnel development for our own staff. We've dreamed. We've wept. We've allowed honest feelings to be expressed among our staff to deal with the complexity and pressure. We've grown more resilient during the crisis. 
Our medium-long term solutions have not changed at this point. We already had a long term outlook so we are continuing in the same direction. The timeline has changed for some things, but we may also see an acceleration toward our long term goals as we have been able to work on the internal health and structure of our company, so we may be more efficient and capable once tours and revenue returns to a higher level. We will be well positioned to proceed forward.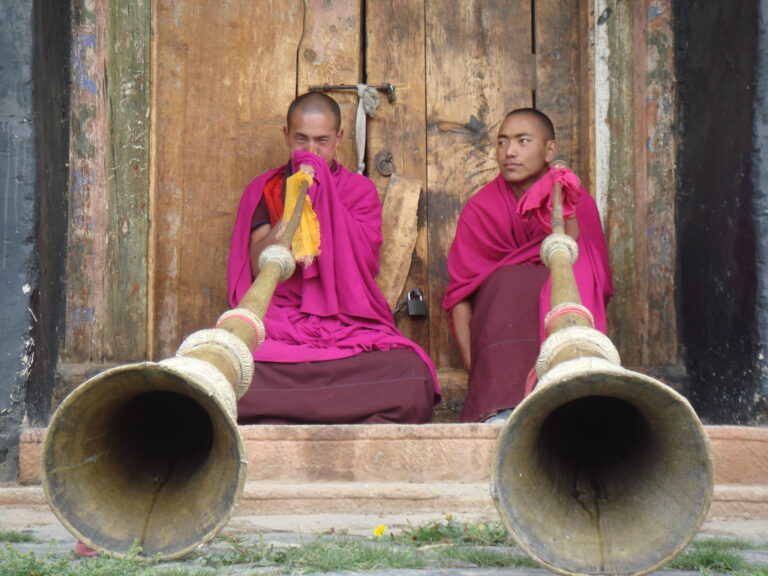 Monks met during a cultural trip 
What are the strengths of Western China tourism market in your opinion?
Our focus is in Tibetan regions outside of the T.A.R. I believe the strength of this region is the ability to provide a truly authentic Tibetan experience with less difficulty that Lhasa and the surrounding regions in the T.A.R. The development of National Parks and infrastructure for adventure opportunities is incredible. High speed rail, local airports, and new highways are making the region more accessible. Our many years in the region have put us in a position to benefit from new developments because relationships already exist between us and the locals. Those do not come quickly so we are fortunate to have deep roots in the region. Highways and trains do come quickly so we are happy to benefit from expansion and development these days. 
What are the weaknesses of Western China tourism market in your opinion?
I know many people who want to do what the majority crowd is doing to receive funds from government projects to make money fast, or they want to get as much as they can from large crowds of domestic tourists without considering the sustainability of such practices. The adventure travel market and industry is not mature in Western China. Rushed practices and expansion may spoil some environments, leaving locals unable to position themselves for success in the long term. This is my greatest concern. 
What are your goals for next year?
Goal number one is for myself and other staff who are stuck out of China to return. Additionally, we will reboot our operations and continue doing what we are good at, offering the best adventure travel experience on the Eastern Tibetan Plateau. 
Thanks for your time Brian, I am looking forward to the end of the pandemic to enjoy a cultural trip with you on the mountains of Sichuan! Stay Safe
Interview by Marco Bonaglia