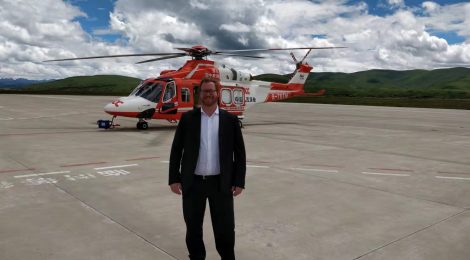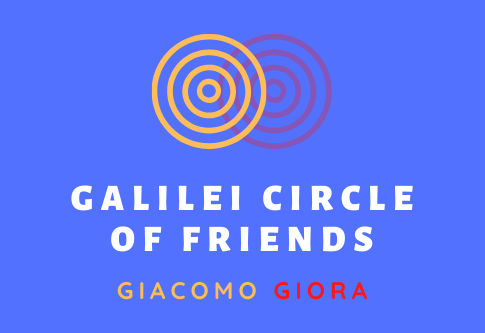 Born in Padua in 1985, Giacomo Giora graduated from the Aeronautical Technical Institute and obtained degrees in Mechanical Engineering (three-year) and Management Engineering (specialist). He joined Leonardo Helicopters in 2011 and holds the role of Regional Sales Manager for China. He has lived in Shanghai since 2018. He has always been passionate about aviation, science and technology.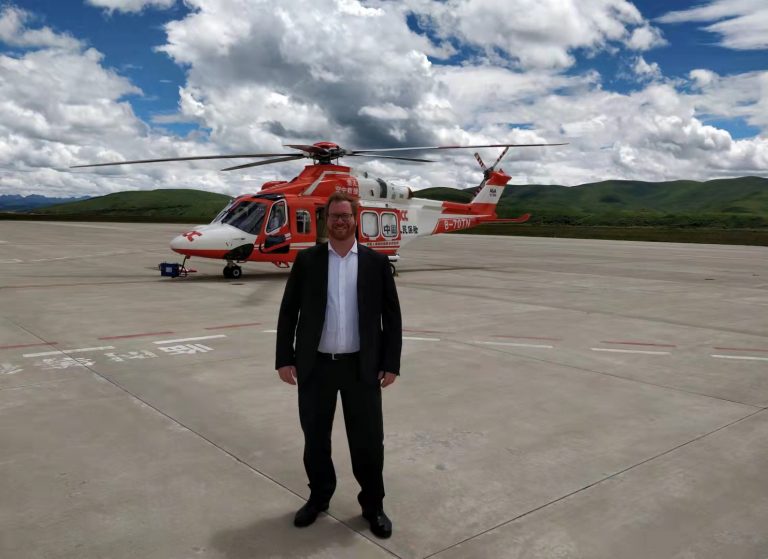 1. PERSONAL RELATIONSHIP WITH CHINA 
How did your experience with China start? Was it a chance meeting, linked to your work, for pleasure?
I would say completely casual and unaware but closely linked to my work. I had recently been assigned to the sales office of Leonardo Helicopters as a continuation of a career path that began in Business Development. My Director told me that they needed a person in China … and I accepted the position, so on the spot. I wanted to live and work abroad, and China seemed to me a challenging and interesting opportunity.
How has your relationship with China evolved over time?
At first it surprised me: I had no idea what China was, and on the one hand I was amazed to see the modernity of Shanghai, on the other I was incredulous to see how China is a world unto itself, with different ways of acting and to think. I realized how much I didn't know anything about that world and how much I didn't know about such an important part of the planet. This intrigued me a lot and led me to read books and document myself not only on the history of China, but on everything that is the East. Little by little, living here, I noticed that I was able to decipher more and more of their history and culture, which allowed me to better understand both the positive and negative aspects.
What has your personal and work experience taught you in this beautiful country?
The way of doing business in China is very different from the Western one as we have different parameters of sustainability, transparency and risk appetite. In China, negotiations are still "the old way", which requires great cunning, skills in personal relationships and in the management of information. The Chinese are very good at managing information and their team is always very aligned, having a very rigid pyramid structure. Often we Westerners approach them with naivety and arrogance, immediately putting them in a position of negotiating advantage that they then know how to exploit very well.
The biggest lesson I brought to myself from China was therefore to learn to be humble, to listen and understand things between the lines … because often in China what is not said is more important than what is said.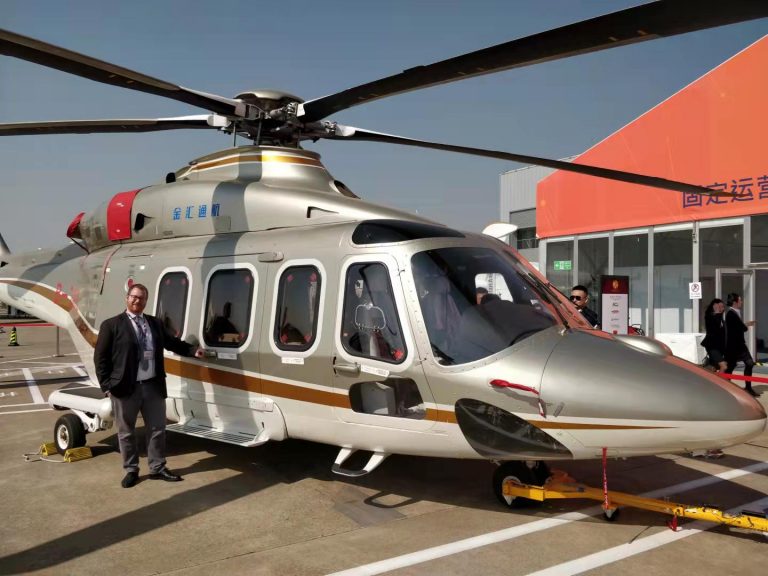 2. BUSINESS – Leonardo Helicopters in China
How has China changed compared to your early years from a business point of view in your specific sector? What are the differences that struck you most positively and negatively?
Our sector is characterized by laws and regulations that in China are very stringent and somewhat atypical when compared to other nations with this size of market and economic development. When I arrived in China, some reforms were thought to be imminent that would lead to an opening of the "low airspace" to private civilian operators, especially the so-called "General Aviation". After these years and the current international and domestic political context of China, it is now clear that these reforms are not around the corner and therefore there is a transformation taking place in those who are the main economic actors of our market which are always fewer private entrepreneurs and more and more government operators. We therefore had to adapt our strategy to the new context with different marketing and products aimed more at a B2G than B2B market.
Tell us about your experience in Shanghai. What is your role and what are the main achievements you have achieved?
The work experience in Shanghai was certainly one of the most important of my life. I am Sales Manager for China and Mongolia. Coming from the Headquarters of a large company, the leap was huge, especially as regards the way of working and decision-making processes. In Italy you work in contact with many highly trained and specialized colleagues in their respective fields. In addition, the "decision makers" are physically there and therefore the work is very oriented in building the information needed to make decisions. But with 6 hours of time zone and 10,000 km away, things change, you have to be agile and independent, but at the same time understand where and when to stop. The main results achieved were above all the signing of important contracts and framework agreements, the organization of trade fairs and events in our sector as well as the organization of demo flights and the delivery of helicopters to customers.
How important is knowing the local culture and language in your business?
Knowing Chinese culture is essential. For anyone approaching China for the first time for work, I suggest closing their mouths and opening their eyes and ears wide open for the first few months. Here the logic is completely different and often there is the risk of running into important negotiation errors that are very difficult to recover. Understanding the dynamics of the Chinese market is also extremely complex and different from Western ones and a superficial approach can lead to not understanding the real "drivers" of this market.
As for the language, Chinese certainly represents an important barrier for the complete development of the business which is historically very closed and reluctant to share information with foreigners. Here is how a right mix of local and Italian resources who can interact in the best way creates in my opinion a winning recipe for any company that wants to enter the Chinese market.
As for Leonardo Helicopters, what are the projects you are aiming for and future objectives?
The Chinese government is paying great attention to projects related to emergency management, encouraging the provinces to equip themselves with structures similar to our Civil Protection and our Fire Brigade. These new structures will gradually acquire increasingly sophisticated assets and in this the Italian technology and experience could play a fundamental role. Leonardo Elicotteri products are appreciated in Italy and around the world for their performance and high safety standards and I believe we could play a primary role in the development of emergency management equipment in China.
How has the pandemic affected your business and what strategies have you implemented to respond to the crisis?
The pandemic has hit our business and operations in China hard. For many months it was not possible to meet customers and the high levels of uncertainty clearly influence the decision-making processes for the purchase of an asset as demanding as a helicopter can be, often making decisions slip to the right, waiting for greater stability. and predictability. Another problem is the movement of people as there is a need to bring very specific professionals into China such as flight technicians and instructors, and at the same time it is necessary that Chinese pilots and technicians have access to various Academies that we have in Italy, the United Kingdom, Malaysia and the United States.
How important is the role of technology in your business? From this point of view, is it an advantage to be able to operate in China for your company?
Leonardo is a world technological champion and our products are among the most advanced in the world. The selection of a system as complex as a helicopter can be the result of very thorough evaluations by customers and often the technological aspect has an important weight also for the Chinese customer. Unfortunately, as regards the sub-systems (such as the interiors of the helicopter or specific mission kits), we still find too often dubious choices of "local" alternatives, often with qualitative and technological content that is not adequate to carry out the required missions and to operate with our systems.
There is also an obsessive demand for "technological transfer" despite the fact that the market targets and commercial commitments are often unclear and not well defined or shared.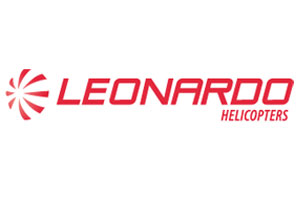 3. GOING WEST – Leonardo Helicopters in the Chongqing-Chengdu Economic Circle
Why does it make sense to focus on Western China and what are the opportunities for your company in this part of the country?
Western China can represent an industrial and commercial opportunity. Industrially speaking, there are some interesting areas with a developed industrial fabric and with local governments that offer interesting incentives for localization.
From a market point of view, the West is certainly a less developed area than the large coastal cities, but no less interesting for this. The orography of these areas and the lack of infrastructure such as airports, highways and fast trains in certain areas, mean that the helicopter can be a fundamental means of transport for the management of emergencies, forest firefighting and emergency transport.
What is your relationship with the Galilei Institute? Did you get to know the staff in Chongqing and follow their activities?
I got to know the staff of the Galilei Institute in Chongqing during a conference and I immediately appreciated the preparation and talent of the team and their Director Prof Di Minin. The Institute has a truly appreciable task in promoting Italy, Italian language and Italians in China which is a fundamental factor in making our products and our companies known in China. In fact, it is often taken for granted that Italy is known and understood … 
China is a country that has remained closed for a long time, and often people do not know our country thanks to a European narrative unfortunately more driven by France and Germany which in fact have a far greater recognition than ours. Hence the importance of the work carried out by the Galileo Institute in making the two sides talk to each other with an innovative approach that looks to the areas of Western China that still represent fertile ground to be developed.
Interview by Marco Bonaglia