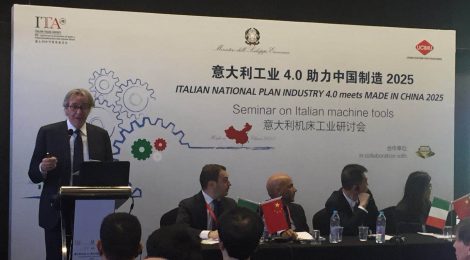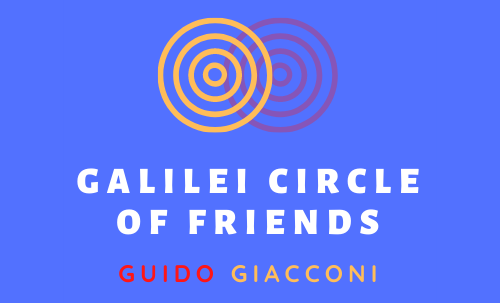 Co-founder and President of In3act, CEO of In3act Global and Chairman of In3act Business and Investment Consulting (Beijing) Ltd, Guido Giacconi is a point of reference for our Institute in China. He is Professional Affiliate at Sant'Anna School of Advanced Studies: both in Pisa and Chongqing we are honored to have collaborated with him on several projects in recent years. For this reason, Giacconi is undoubtedly a member of our "Galilei Circle of Friends".  He has just been elected as one of the National Vice Presidents of the European Chamber of Commerce in China. 
Giacconi is a professional who knows the country like the back of his hand, intellectually honest, pragmatic, but also capable of designing successful strategies and helping China in its unbelievable innovation rise.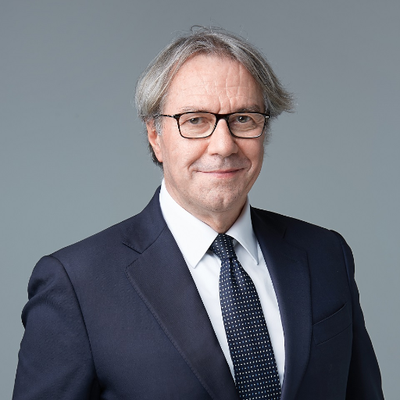 1. CHINA AS THE PLACE TO BE FOR EUROPEAN COMPANIES
Let's start immediately with a straightforward question. Why did you choose China?
I believe that China is the center of the contemporary world. Contemporary history, whether we like it or not, is made here. I have the privilege of living in Beijing, where not only I can witness China's current development, but I am also able to anticipate what will happen in ten, twenty, thirty years from now. I can also see how China's innovation is uniquely governed. This is truly a fascinating experience. China is now, but it also projects itself in the future. 
China is not an option for Western companies. It is a must. Full stop. If a company is not in China, the largest market in the world in any sector, sophisticated or not, it may lose thirty percent of its growth potential. The worst thing about not being in China is that Chinese companies are starting, and in some sectors already are, to be our competitors outside of China. Competition with Chinese companies without knowing where they operate, how big they can be and the amount of R&D investments they make, means losing market share.
Is China still the "market to be" for an European company?
As I already said, being in China is a must for European and Italian companies. It is especially important for companies to be able to compete in markets outside China. As "Int3act"  in 2017 we issued a publication on the "Made in China 2025" program, and even then we recommended Italian institutions not to misunderstand this well designed Chinese development plan. 
It is not a plan encouraging a shift towards autarchy in the sectors of new technologies, but it is instead to be understood as a complex development, research, innovation plan for Chinese companies focused on achieving leadership in the internal market, for a possible and successive landing on other markets outside of China.
How can Italy and the European Union react then in your opinion?
Western companies have, in my view, two options to react to the growth of Chinese companies. 
The first is to be present in China not necessarily with productive activities, but more with the "brain" of the company:  its own marketing and sales, intelligence, research and development units. In China, the costs for this type of activities are lower than in Italy, and there are also sectors that can count on high level human capital and research done by excellent and well funded universities. 
The second way is for companies to dramatically increase investments in research and development outside of China to maintain a competitive gap based on the innovation that we are losing. In some sectors we have already lost it, such as in rail and telecommunications. In my opinion it is also happening in the artificial intelligence sector, because the applications that adopt this technology in China, thanks to large numbers of customers, can count on a much faster implementation and testing phase than in Europe.
If we do not adopt a research and development base in China to follow what is happening here, and we do not increase our investment in research and development outside of China, we seriously risk losing competitive notches. Over the past four years, Italy has steadily decreased the export to China of products in the "Made in China 2025" sectors, while China has increased them. 
Ultimately, being in China is not an option, but a choice. If you choose not to be in China with your "brain", you accept to lose market shares to Chinese companies in the medium term, unless investments in research and development are doubled or tripled outside China.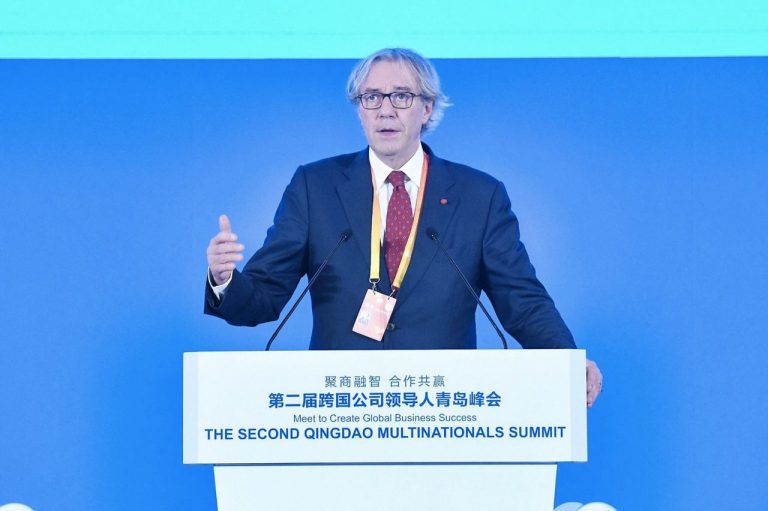 2. GIACCONI PERSONAL RELATION WITH CHINA
Let's take a step back, moving to your personal relation with the "Middle Kingdom". How did you approach the country?
I have been living in China for more than ten years now. In the several decades of my life I have built a relationship with China that is always different, profound, linked to numerous experiences on the ground. 
My relationship with China has naturally evolved over the years. I grew up in the sixties, when China, especially for those who had an ideological and political position, was seen, not only in Italy, but also at a European level, as a country that had succeeded with the revolution of 1949 in radically transforming its political and economic status. I went to China for the first time via the Trans-Siberian Railway in the 1980s, while on a professional level I experienced it in the early 1990s. China was a totally different country from today, from a political, cultural and economic point of view. 
I can say that I have always been interested in the country's evolution, even in my teenage years. My History Professor once quoted Napoleon's famous saying: "Let China Sleep, for when she wakes, she will shake the world". I didn't fully understand the meaning of these words then. China was still a distant country in my eyes, but it was already able to fascinate me, with its deep cultural roots. I began to follow its main events from Italy: the end of the Cultural Revolution, the role of the gang of four, the "four modernizations", and so on, year after year.
After a phase of slow rapprochement, my professional commitments and new projects brought me to China. I started visiting the country in the early nineties, when I was the CEO of an Italian fashion company. Our first interest was in Chinese sourcing in 1993, with the aim of opening our first fashion store in Shenzhen. The city at that time was still a small village of 30,000 inhabitants. We had the intuition to understand that it would become the "Shenzhen" that the whole world talks about, the "new China", perhaps thanks to my previous knowledge of Guangdong, a province that was a successful political, economic and historical experiment.
I made my first projects as a strategic consultant in 2000. I founded my company, In3Act, in 2006. We immediately carried out our first real big project in China for a large Italian car manufacturer and we designed strategies that were then regularly disregarded. Following the founding of the company, China began to absorb me professionally. I realized that China could not be managed from Milan or remotely, and so I decided to move here.
The real turning point towards China happened when I understood a fundamental thing. One day a dear friend of mine told me this "the day you understand that you will never understand China, you will begin to understand it". After more than a decade later, I really began to understand the meaning of my friend's words. 
This is a concept that is orthogonal to our Aristotelian rational formation. In social and political terms, it can be compared to Heisenberg's uncertainty principle in quantum physics: we cannot know the speed and position of a particle at the same time. If you know speed you don't know position, and vice versa. Similarly, on a social level, understanding China cannot follow Aristotelian-type rational models.

3. PROFESSIONAL EXPERIENCE IN CHINA WITH "IN3ACT"
Let's go back to the present. What is your core business in China?
We are present in other markets around the world, such as Europe, Russia, the United States. But China remains the most important market for us. We are the only company of Italian origin that makes business strategy, among the very few Europeans, while all the others are American. We are now experiencing a very positive and exciting moment for our company in China. 
What we do is essentially to design business strategies. We help our customers, whether they are international or Chinese (we also have the Chinese government among our customers, both national governments and ministries, as well as local governments, provinces and municipalities) to design strategies: in short, to decide the right thing at the right time, not necessarily the best or theoretically correct way.
Our company deals in particular with very complex business problems. We support companies in positioning themselves in a market, in the structuring of an investment portfolio, in locating their products successfully, with quantitative analytical approaches and quantitative models often designed ad-hoc for a single project. 
It is not an easy process: we imagine what the political, geopolitical and economic context of a particular country will be in perspective, and we recommend on a quantitative basis the things that we believe should be done. We produce recommendations, and design strategies, which can be implemented and which do not just remain on paper, but which can then bring concrete results. Every project we have done brings measurable results, not purely ideological ones.
How has your industry changed over time in China?
A lot has changed, for the good. Ten years ago, Chinese customers did not feel the need for a strategy, and they could also not know what the strategy was aimed at. They would say: "You who don't know anything about my sector come and tell me what to do. This is unthinkable". And objectively they were right: talking about strategies when China was growing at ten percent was incomprehensible.
Over time and in the last few years in particular, Chinese companies and managers have experienced a real maturation, consequent to the progressive slowdown in economic growth. China is no longer just the manufacturing engine of the world, the platform used by large multinationals to achieve cost leadership. Chinese costs are no longer what they used to be. This epochal change has convinced leaders that they  needed to think and design their business differently.
Obviously all this is not easy. It is often impossible, also due to the big mistakes, that Chinese companies, private and state-owned, have made outside of China. However, large, small and medium-sized Chinese companies are beginning to understand that "the Chinese way of doing things outside China" does not work. This makes the need for a slightly more sophisticated elaboration of strategic thinking arise. 
Many of our customers are local governments, grappling with the issue of sustainability of economic development. In the past, economic development took place through the attraction of investments of any kind, with tax incentives, reduction of land costs, discounts, facilitations of all kinds, etc. Over time, the elaboration of a strategic plan for economic development has proved increasingly necessary, not only by attracting new investments, but which focuses on new strategies for local economic development.
Different third or fourth tier municipalities engage us to think differently. Our goal is to accompany a client and help them change their way of thinking. No longer just trying to attract companies in the strategic sectors of Made in China 2025, such as aerospace, artificial intelligence, and smart manufacturing. We aim to make them elaborate a preposition that goes beyond tradition. TO build a vision. And now, for example, "carbon neutrality" has become the top political priority at every level, after President X pledged to carbonize China by 2060 after a peak of the emissions in 2030. How to do and do it right, in a measurable and sustainable way, has become the challenge to be faced. Over the years In3act has developed quantitative methodologies to support these processes, not only in China.
In which markets of the country are you present?
I have to make a premise: China is not a market, but a set of regional markets. We have learned with experience to adapt to the different local realities that we face. For each local reality we adapt our proposal, understanding the needs of Western companies or local governments. Maximum flexibility and a "Zen approach" are the only tools to manage such a complex market like the Chinese one.
We operate throughout China, with our headquarters based in Beijing. Being in the capital is a strategic choice that we renew every year with great satisfaction. In Beijing we experience tomorrow's China, not today's China. Minds and souls in Beijing are in fact completely  committed towards the implementation of the 14th five-year plan, Vision 2035 plan, and the 2049 plan. We are projected towards the future. 
From Beijing we actually operate in almost all the provinces of China. We are making business in the South West, for example. That is an area of great interest which has at its center the twin cities that Galilei Institute knows so well, Chengdu and Chongqing, and an average growth rate higher than the rest of China. 
We are also in Southern China, where we monitor the political and economic project of the Great Bay Area, suspended by the pandemic but now in full recovery. "GBA" is a political and economic experiment that we have been able to intercept from Beijing. Chinese leaders have been discussing for at least five years the implementation of administrative integration projects with Hong Kong. 
Then there is Eastern China, which comprises the area from Gansu to Fujian and represents the traditional market for Western companies. On the other hand, we do not operate in Dongbei, a region that is suffering particularly from the pandemic, where the Manchu culture and the industrial and social fabric are perhaps not yet ready for the leap towards innovation.
How did the pandemic affect your business in China in 2020 and how were the first months of 2021?
I left China on January 24, 2020, the day after the start of Wuhan lock down. Heading to the airport, I had a small trolley for a two weeks long vacation to Italy, during the Chinese New Year period. The outbreak of the pandemic then made me stay in Italy for the following nine months. In those nine months, the world, not just China, stopped.
Although we had a team in Beijing, during the first months of the pandemic our employees had to work from home. We asked ourselves many delicate questions during that complex period. The first half of 2020 was one of extreme reflection, in which restructuring and cost cuts were necessary. 
From May onwards, we got back on track, and our business started to accelerate. We could take the advantage of having local teams, not only in China, but also in Russia and the United States, which allowed us to help our clients to resume operations that had stopped. Our proposal was a winning one: "what you can't do, we can do it for you". At that point, the second half of the year was a boom period. I can say that after the extremely difficult and turbulent semester, the company grew significantly in the rest of 2020.
2021 has been an exceptional year so far: China has restarted. A great novelty that has given us a very important boost is the commitment to decarbonization that President Xi has taken before the United Nations to be carried out by 2060. Being specialized in this sector, that of energy, carbon neutrality, the energy transition, (I had the honor to be the National Chairman of the Energy Working Group for the European Chamber of Commerce in China for three consecutive years until March 2021) we have acquired over the years a holistic knowledge and special skills in this specific sector and we can count on a great credibility in front of Chinese customers.
We do not offer technology, but we design strategies, economic and social models for decarbonization both at company and territorial level, and have a methodology designed ad hoc for this. We are very credible and we are doing many "carbon neutrality" perspective projects, both of development of new cities, both of retrofit on existing realities, and of much wider decarbonization strategies.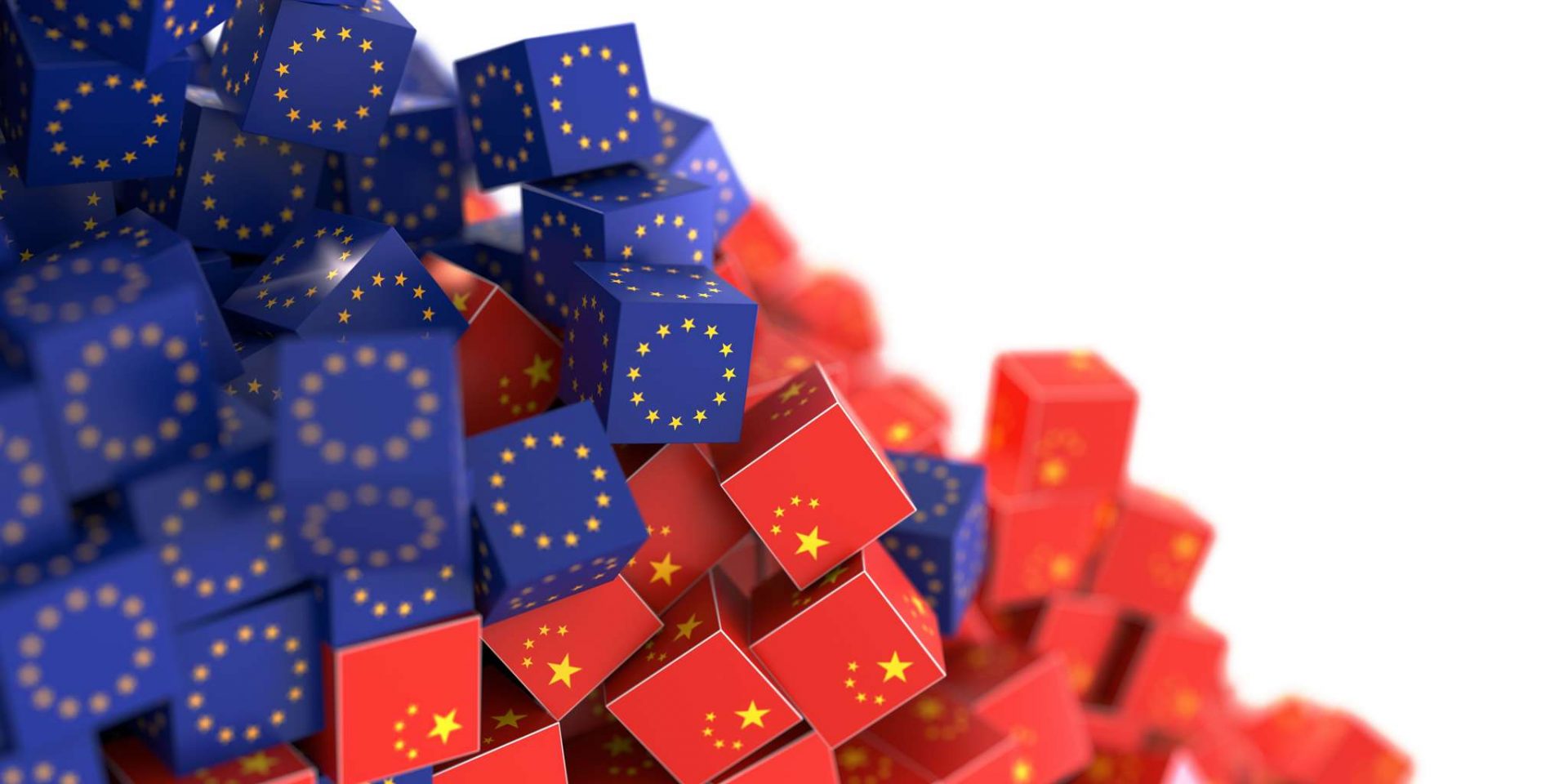 4. THE ROLE OF THE EUROPEAN CHAMBER OF COMMERCE IN CHINA AND THE NEW CHALLENGES ON THE HORIZON
Finally, let's project ourselves towards the future. Can you tell us about the role of the European Chamber in China and the challenges ahead?
For many years I have been part of the European Chamber of Commerce in China, holding important positions and participating actively, contributing with my experience to its endless activities. It is an entity with a decisive role in China. It actually represents the voice of European companies in China: it carries out advocacy and lobbying activities towards the Chinese government, and also communication and interaction with the European Commission, Parliament, the Council, and individual Member States of the EU.
I think that the Chamber and its companies can play a key role by exploiting the opportunities created in China by the energy transition and carbon neutrality. With regard to these issues, I believe all great powers should find a common ground for dialogue instead of geopolitical confrontation. The fight against climate change is shared, no longer debated. For this reason, I am convinced that the indispensable theme of decarbonization and the planetary commitment made by the various governments to implement it, must be the context in which all other geopolitical, ideological, geo-territorial, energy tensions must be faced and discussed. In this context, the European Union can play a key role.
Another key issue for European companies in China is certainly that of the decoupling of technological supply chains, a process underway and supported by the previous American administration, which has already caused significant damage to our business, without bringing internal development advantages. I argue that this nationalistic concept should be replaced with that of "competitive re-coupling". There must be a confrontation with China, but it must be one of re-coupling, where the various actors involved must still obtain advantages.
Finally, I believe that the European Union, due to its history, economic dimension, and potential role, must represent the third pole to prevent the "Thucydides trap" from happening: it ensures that in the presence of a hegemon and a challenger, a war breaks out. 
Unfortunately, this is the case we are witnessing right now. China is rightly claiming a different role in multilateral relations from that born in World War II. In this context of hegemonic bipolarism, we all risk serious damages. Europe can and must represent a third pole in the Sino-American competition, bringing its values on the table of negotiations. It is time for Europe to take responsibility and give the World its contribution towards innovation and peaceful change. 
Interview by Alberto Di Minin and Marco Bonaglia