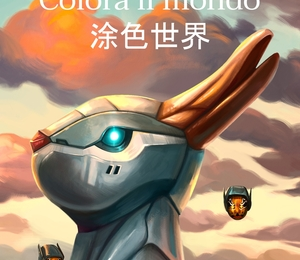 Retinal correctors to improve vision, companion animatronics to compensate for loneliness, AI to support the loss of functionality caused by aging and a series of "enhancements" aimed at transforming our senses into something different from what we have experienced so far: these are some of the innovations that Mu Ming uses to build a science fiction dramaturgy capable of combining the ancient Chinese tradition, its myths and its millenary legends, with the latest discoveries in the fields of neurolinguistic programming, artificial intelligence and robotics. In these stories based on highly plausible scientific theories, the author models her characters as a mirror of the times to allow us to explore and glimpse another truth of the world.
Congyun (known as Mu Ming) is a science fiction writer and programmer born in 1988. She began writing short stories and novels in 2016. Her stories have been published in numerous online forums, anthologies and magazines. She has won various awards including the Douban Reading Essay Contest, the Future Science Fiction Master Award, the Chinese Science Fiction Nebula Award and the Galaxy Award.
The book is available in a bilingual Italian-Chinese edition and it is published by "Future Fiction" of Italian Sci-fi writer Francesco Verso.