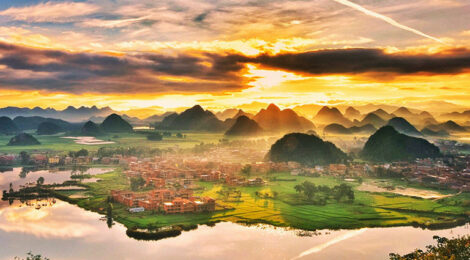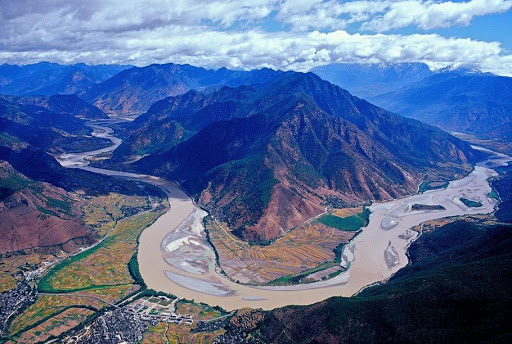 A pic of the Three parallel river protected area in Yunnan
Tourism in Yunnan Province and its UNESCO sites
Even though our Institute is based in "Central Chongqing", our biggest horizon is that of Southwest China, at least when it comes to our series on tourism in Western China. In addition to Chongqing Municipality, the South West is composed of the Provinces of Sichuan, Yunnan, Guizhou and Tibet, an endless territory that is characterized by an impressive diversity, and which also in the tourism sector offers a boundless series of events, fairs, ideas for research, state tourism companies and startups, landscape riches among the most fascinating in the whole country and in Asia. Wanting to expand the offer for our readers, in recent months we have also expanded our observation to Sichuan and Yunnan, two provinces that together with Chongqing are the fulcrum of the development of southwestern China.
If we look at tourism data, according to China.org, Yunnan received 530 million visitors in 2020 compared to 815 million in 2019, while in 2020 the province was able to generate around 680 billion RMB (about 104 billion dollars) from tourism , about 60 percent of the previous year's numbers. Until now, 360 Class A tourist attractions have reopened to the public, accounting for about 97% of the total.
As stated recently by Wang Yubo, acting governor of the Province, at the annual session of the Provincial People's Congress, this sector can be strategic for the Province. In 2021, Yunnan will focus in particular on developing "the industrial chain of culture, tourism, medicine, health, sports, science and intelligence". Also according to Wang, the Province will build a "big data center for smart tourism", and will develop a "new type of rural tourism and new forms of business and new products, such as leisure vacations, outdoor sports and eldercare".
As we saw in a previous article of our West China tourism series, tourism in the region is slowly recovering from the Covid-19 crisis, but at the same time it needs to find new energy and new "destinations" for a local audience looking for new experiences. It is therefore interesting to see how local leaders emphasize the need to invest in new technologies (smart tourism), but also in "eldercare" and consequently in health tourism.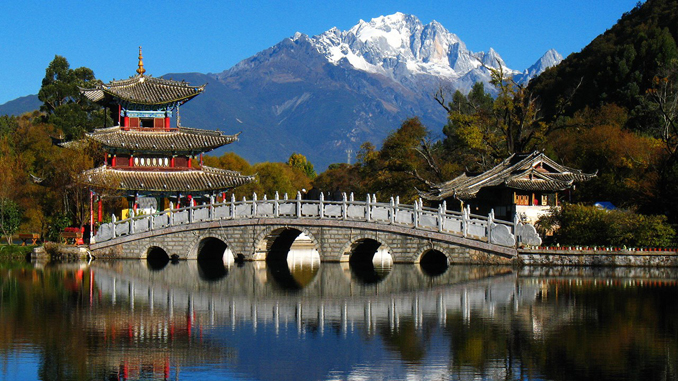 The old town of Lijiang
Cooperation in the field of tourism between Italy and Yunnan
When it comes to tourism cooperation between Italy and Yunnan in particular, we would like to recall two important recent cooperation agreements: the one between the two UNESCO sites of the Langhe Roero and Monferrato Wine Landscapes in Piedmont and the rice terraces of Honghe Hani in Yunnan, and the more recent one between two very interesting natural sites such as the Serio waterfalls. (the highest in Italy and second in Europe) and the Jiulong waterfalls, in Yunnan. Regarding the first one in particular, it is useful to underline that in recent years, China has reached Italy at the top of the special ranking of UNESCO sites. In fact, both countries can count as many as 55 UNESCO World Heritage Sites, a historical record. Instead of fueling competition or indifference, various operators, institutions, political and cultural representatives have entered into cooperation agreements between UNESCO sites that bring the two countries closer together from a cultural and tourist point of view. 
In both cases the representatives of Italian institutions in China were protagonists: in the first case, a key role was played by the Consulate General of Italy in Chongqing in supporting a delegation from Piedmont to Southwestern China at the end of 2019 to visit Kunming, Mengzi and Yuanyang to cement the cooperation agreement between the parts (the twining was already included in the Memorandum of Understanding between Italy and China of March 2019), while in the second by the person of Lorenzo Riccardi, leading representative of the Italian Chamber of Commerce in China.
These cultural sites could be important not only for domestic tourism, but also have the potential to bring new tourists and new activities in the future from abroad to become international tourism destinations.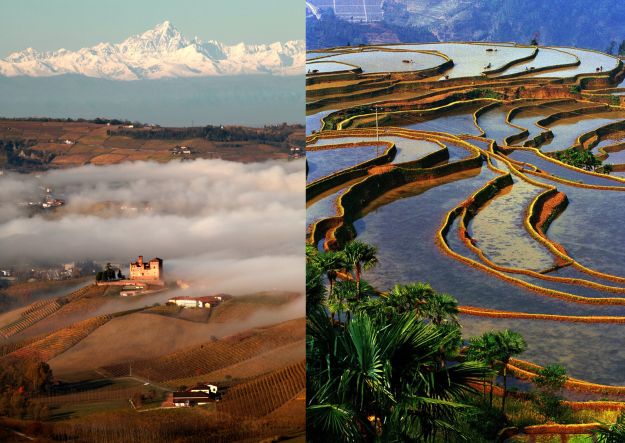 A pic of the Piedmont Italian hills on the left and the terraces of Honghe Hani on the right
Yunnan UNESCO sites (to be continued)
Yunnan is a land rich in diversity and beauty. When we talk about tourism we cannot fail to mention the almost mythical places of the Province. These are the 5 UNESCO World Heritage Sites. They have landscapes, cultural, historical beauties, unique in their own kind. Together with the fact that there are as many as 20 ethnic groups in Yunnan, which make the Province an unrivaled cultural melting pot, they contribute to making this South West Province an unmissable place for every Italian and international tourist, but also for members in the new Chinese middle class, for an unrivaled mix of nature, history, food, mild climate and warm welcome from local inhabitants.
The UNESCO sites of Yunnan are as follows:
The old town of Lijiang: listed as World Cultural Heritage Site since 1997
Three parallel rivers of Yunnan protected areas: listed as Natural World Heritage Site since 2003
South China Karst and Stone forest: listed as Natural World Cultural Heritage Site since 2007
Chengjiang Fossil Site: listed as Natural World Heritage Site since 2012
Cultural Landscape of Honghe Hani Rice Terraces: listed as Cultural World Heritage Site since 2013
We will describe these beautiful UNESCO sites to you in the next articles of our series. Don't forget to follow us and subscribe to our newsletter to stay up to date on tourism in South West China. Stay in touch! 
Written by Marco Bonaglia