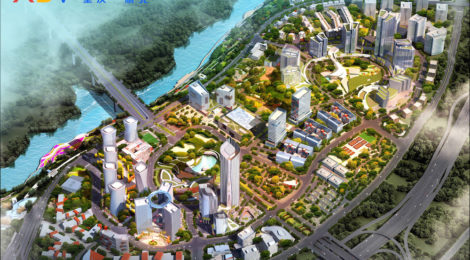 1- Introduction: innovation and the role of industrial incubators
The theme of technological innovation has become central in the dynamics of development not only in China but also internationally. The People's Republic of China in recent years, as highlighted by two reports written by MERICS, European number one think tank when it comes to the political and macro economic analysis of China, has undertaken a long march in the field of industrial and technological innovation. In this sense, there is talk of a "Digital Silk Road" with regard to the foreign policy of the PRC, and of the Made in China 2025 plan, launched in 2015 and renewed in subsequent years, as regards to national policies.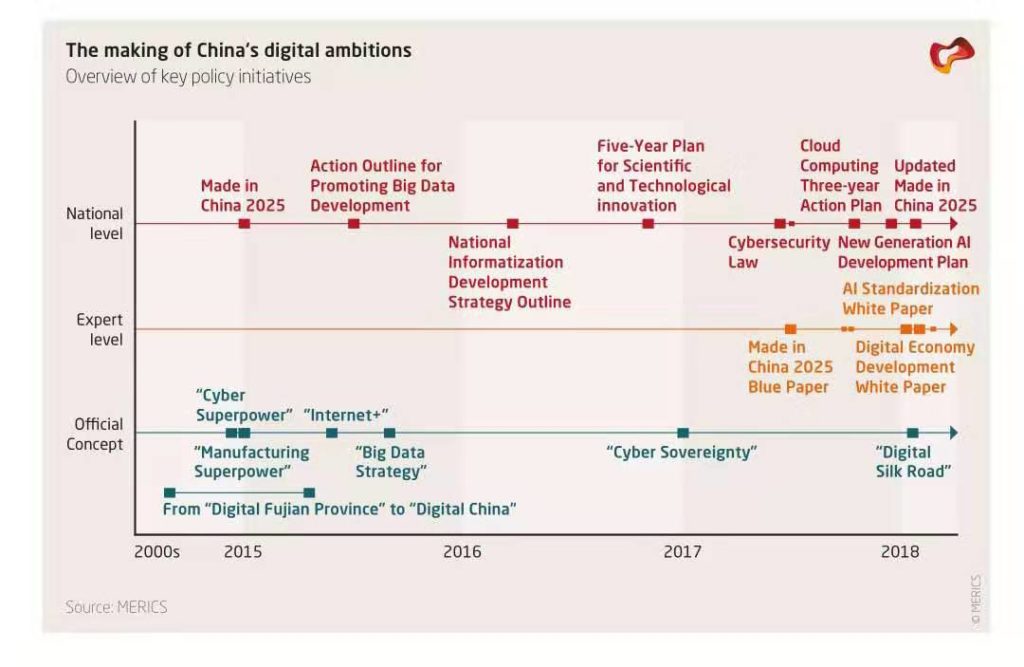 Figure 1 lists in chronological order the main policies launched by the Government, mainly from 2015, when Made in China 2025 was announced. It can be seen that in the last two years in particular numerous initiatives and official concepts have been launched, both at national and at an expert level.
Even the Municipality of Chongqing, as reported in a previous issue of our Observer, is experiencing an important phase of transition towards a new economic development model. 
In this sense, industrial incubators can play an important role, potentially able to attract companies and investments. According to MERICS, more than 530 smart manufacturing industrial parks have recently popped up China. Many focus on Big Data (21 per cent), new materials (17 per cent), and cloud computing (13 per cent).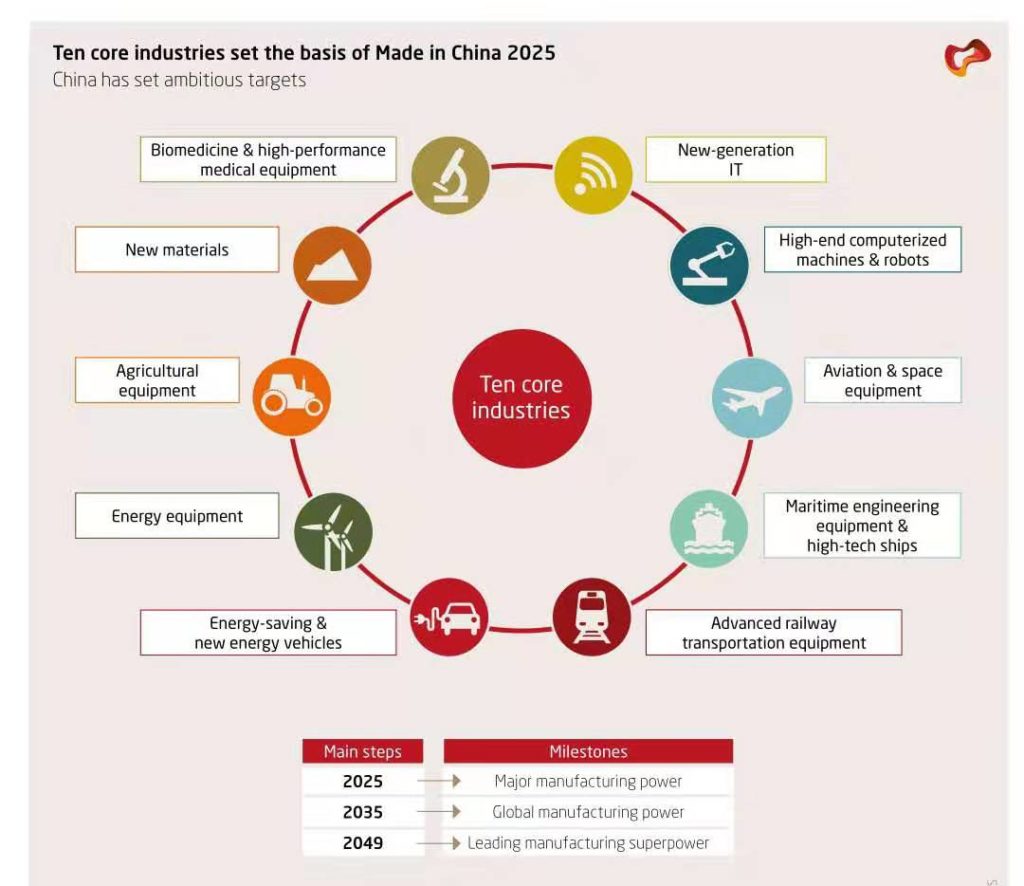 A common feature of the incubators in Chongqing is that, while their projects have already been confirmed by local institutions, they are still undergoing a transitional phase, from from the point of view of the management, the construction of the main buildings and the organization of their interior spaces. 
Another characteristic is that within the Municipality in recent years the number of industrial parks has increased significantly. The challenge for the Chongqing incubators is therefore twofold: they therefore register a high level of competition in attracting companies both at the municipal and at the regional level. Chengdu and Guiyang are in fact two very interesting centers in Southwestern China when it comes to innovation and startups incubators, and they can represent a challenge for Chongqing.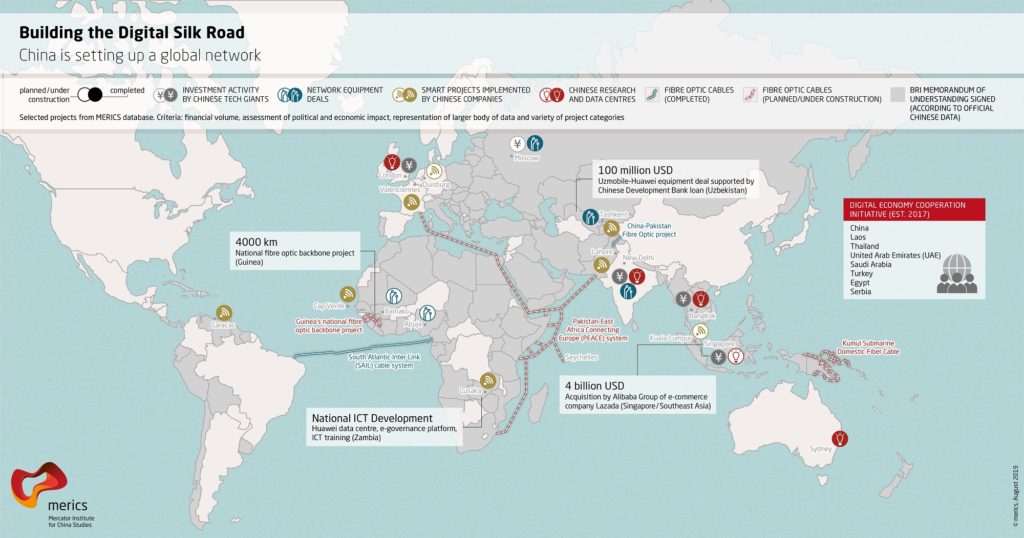 2- Chongqing industrial parks analysis: the Xiantao Big Data Valley (重庆仙桃数据谷) in Yubei District
We decided, for the series "Innovation in the West" of our Observer (one of the three new series launched since last September focused on the economy and innovation of Chongqing)  to analyze industrial parks and startups incubators in the Municipality.
The first or our series is that of the Xiantao Big Data Valley. As reported by iChongqing, it is located in Yubei District, a part of Central Chongqing, 9 km away from Jiangbei International Airport and very close to the Chongqing International Expo Center.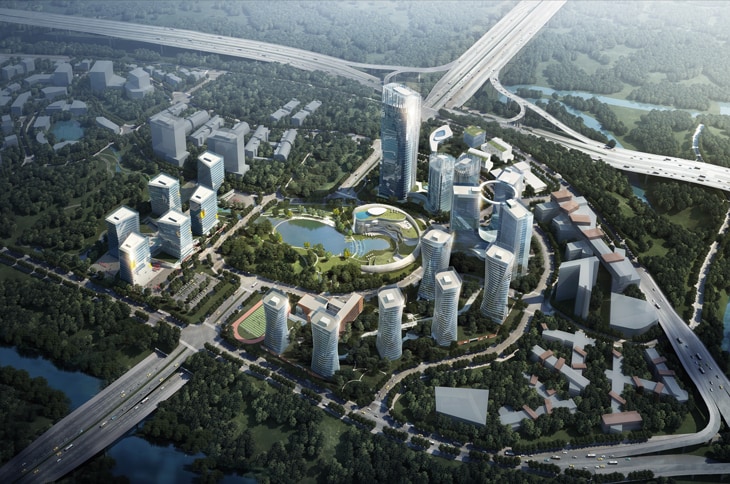 The construction project was launched in 2014, during the 40th Executive meeting of the Chongqing Municipal Government. The initial goal was to create a reference center in the area for new technologies, including big data, cloud computing and cross-border e-commerce. It is committed to create a big data industrial chain, including data perception, storage, mining analysis and application. At the same time, through a centralized layout, it will try to attract venture capitals, private equity funds and logistics enterprises based on big data services to develop together a high tech industrial agglomeration. 
"It is expected that at the end of this year, 90% of the 1.75 million square meters of the entire data valley will be completed, while the whole structure will be ready by the end of next year" said Yang Jigang, deputy general manager of Chongqing Xiantao Data Valley Investment Management Co., Ltd..
"At present, XBV completed the construction of commercial buildings with a total area of ​​350,000 m2, and the construction area of about 1.4 million m2, with an investment of about 6.5 billion yuan. There are 760 registered enterprises, 142 settled enterprises, and more than 5,000 employees. On August 22, 2018, the day before the opening ceremony of the first Smart China Expo, 45 projects were signed in Xiantao Big Data Valley with a planned investment of RMB 25.6 billion and an estimated annual output of over RMB 28 billion, according to its the Three-Year Action Plan of XTB Valley at the press conference of Smart China Expo on August 25" (iChongqing). 
3 – Recent Developments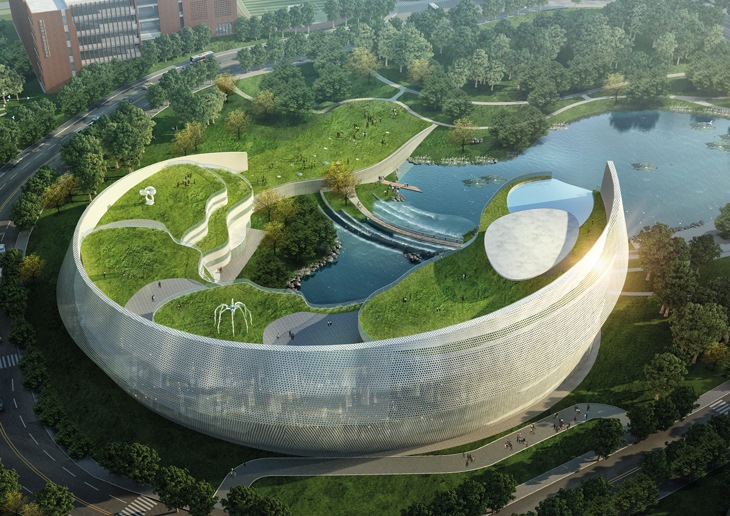 In 2018, Xiantao Data Valley ranked fourth in the "China Big Data Industrial Park Comprehensive Development Strength List" and was awarded "2018 China Big Data Star Industrial Park".  
Xiantao Data Valley is planning to build a 100 billion-level software and information service industry cluster. In the valley was created a special chip, with a "Chongqing Gene" , and for the promotion of this new product, last June was held a new product launch conference. Enterprises such as Wuqi Technology and Line Easy Technology consequently released five chips with "Chongqing Gene".
In October last year, Data Valley established the IC Design Industrial Park. Up to now, it has gathered more than 20 core enterprises such as ARM, Chuangtong Lianda, Wuqi Technology, Line Easy Technology, Core Vision, Moore Elite. 
On November 6, the Huawei "Soft Open Cloud" platform was launched on the Xiantao Data Valley. As of the end of June this year, Huawei's platform has carried out policy and technical consulting services for more than 1,800 technology companies in the city, completed cloud support for software development of 265 companies and hosted 12 technical salons. More than 220 training activities were carried out, and technical programs such as Internet of Things, big data, cloud computing, and AI were exchanged in depth, serving more than 3,000 software developers in the city.
"As a major industrial town in Western China, Chongqing has a strong traditional manufacturing base. In comparison, the field of innovation is relatively weak" Yang Jigang also said. Pulling the two ends of the "smile curve" back and letting technology empower the traditional industry is the mission of Xiantao Data Valley. 
4- The new 1+3+5+10+N Plan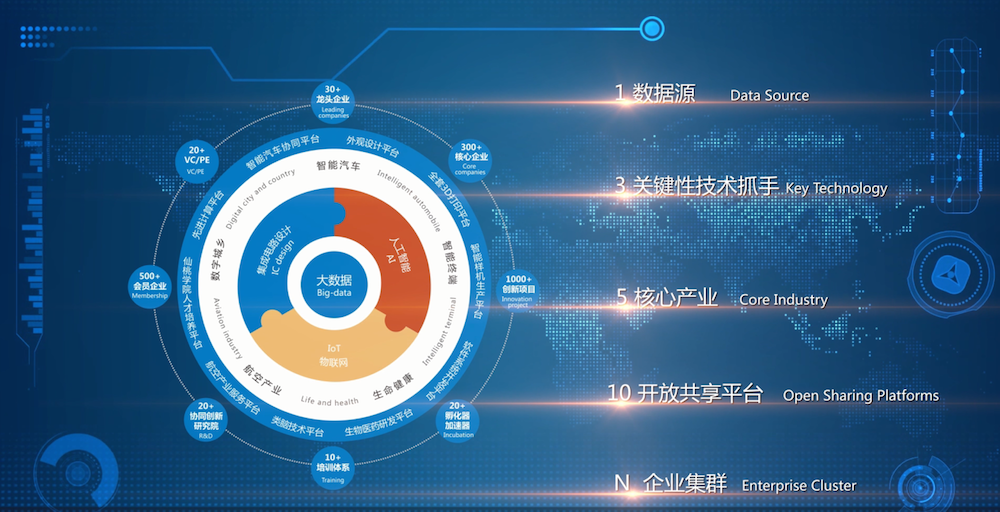 To this end, Xiantao Data Valley revolves around the establishment of "the overall goal of China's big data industry eco-valley", based on the industrial base of Chongqing, and plans to lay out an innovative ecosystem of "1+3+5+10+N".
If the core of innovation is talent, attracting young professional is the biggest challenge for the industrial parks in Chongqing. For this reason, the Valley is trying to create a livable environment, launching policies to facilitate the flow of qualified human resources.  
This June the Valley launched a "three reductions" accommodation policy for college graduates and young talents. Software engineers, big data analysts and other professional graduates can be provided with up to 3 months of free accommodation and stay in the Xiange Data Valley Shuge International Youth Community. After three months, graduates who are still unemployed or in the early stage of business will be given a half-price subsidy of up to three months after confirmation. According to the Valley leadership the goal is to gather more than 10,000 software development talents through the next 3-5 years. 
In the following months we will follow the development of the Valley, creating a bridge between Italy and China in the name of innovation. 
Written by Marco Bonaglia 
---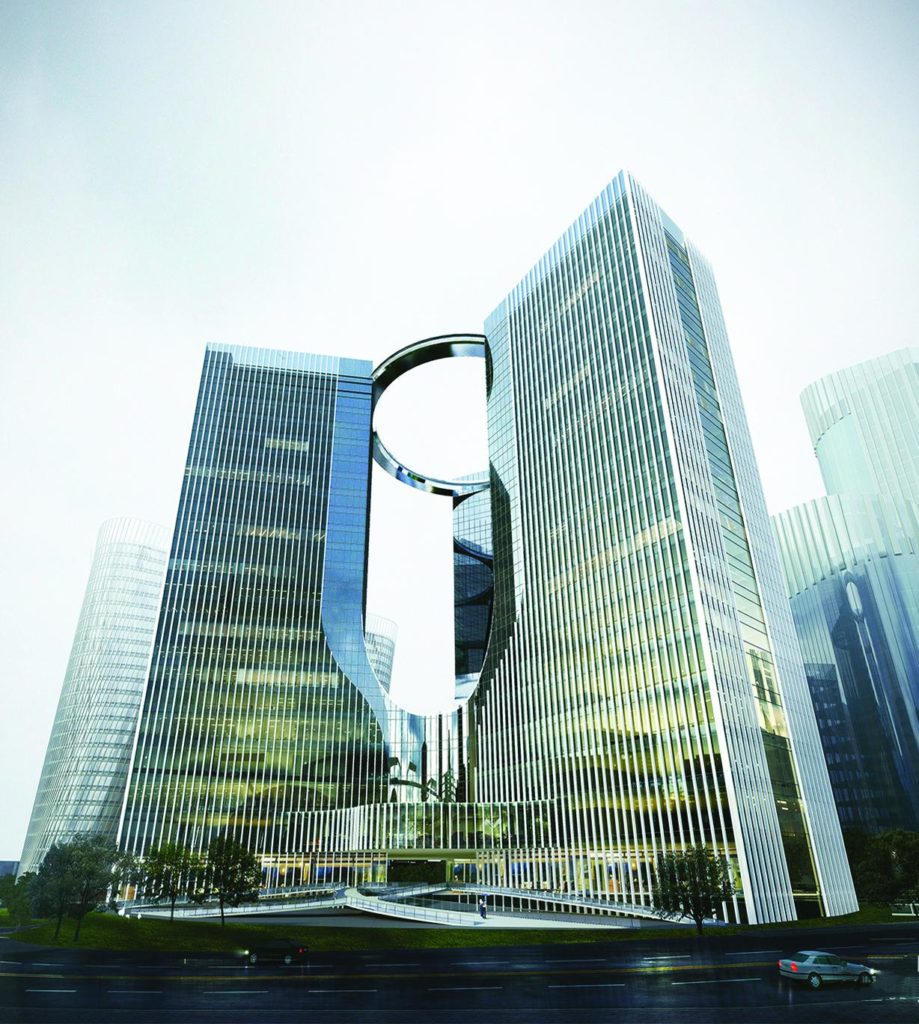 Resources
Max J. Zenglein & Anna Holzmann (2019), Evolving Made in China 2025. China's industrial policy in the quest for global tech leadership, MERICS Papers on China, n.8, Mercator Institute for China Studies 
Kristin Shi-Kupfer & Mareike Ohlberg (2019), China's digital rise. Challenges for Europe, MERICS Papers on China, n.7, Mercator Institute for China Studies
Zeng, Douglas Zhihua (2010). Building Engines for Growth and Competitiveness in China: Experience with Special Economic Zones and Industrial Clusters. Washington, DC: World Bank.
Wu, Jianfeng, Zheng, Siqi, Sun, Weizeng and Kahn, Matthew. 2017. "The Birth of Edge Cities in China: Measuring the Spillover Effects of Industrial Parks". Journal of Urban Economics 100, 80-103, May.
Watanabe, Mariko. 2014. The Disintegration of Production: Firm Strategy and Industrial Development in China. Cheltenham, UK: Edward Elgar.
https://www.ichongqing.info/2019/07/12/sce-one-year-on-xiantao-big-data-valley-aims-to-build-an-industrial-cluster-worth-10-bln-usd/