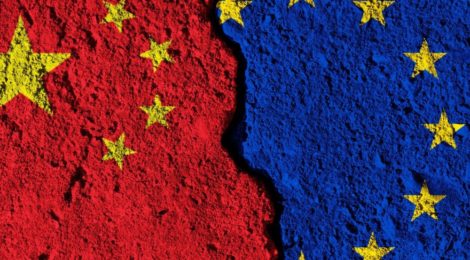 The European Union is skeptical that China will ever reform its economy, following growing tensions with the United States and the pressure of Beijing to speed up efforts to address the causes of the US-China trade war. The ongoing trade dispute has exacerbated the business sentiment of numerous European companies operating in China, as clearly described by the European Union Chamber of Commerce in China (EUCCC) and published in its Business Confidence Survey 2019. According to the survey, more than 20 per cent of the companies polled said they have been subject to forced technology transfer, one of the major issues in the trade talks between Washington and Beijing. "It is highly concerning that 63 per cent of respondents that have felt compelled to transfer technology said it happened within the last two years, and a quarter say the transfer is currently taking place," the report said.
Concerning the forced technology transfer, Beijing has recently announced it will make illegal to force foreign investors to transfer their technology to Chinese partners while also reducing market barriers for foreign firms to enter the domestic market, signaling the intention to attract overseas investment growth. As a matter of fact, China has approved its new foreign investment law in mid-March as a measure to reassure the global community it remains an attractive investment destination. The new law will come into effect on January 1, 2020, and it will oblige Chinese officials to protect commercially confidential information obtained by overseas businesses and it will also make illegal for officials to exploit critical information or to provide it to local firms. "We hope that delaying the implementation of the law to January 1, 2020 will offer additional opportunities for foreign companies to work with regulators to resolve our concerns around [joint venture] contracts, national security reviews, and participation in standard setting bodies," said Jake Parker, vice-president of China operations at the US-China Business Council.
Among the biggest sources of discontent, respondents listed unequal treatment and the lack of a level playing field. Over 70 per cent of European companies said that they have to compete in their sector with state-owned enterprises (SOE), highlighting the influence of the Chinese state on the economy. In fact, SOEs hold advantages in most areas of doing business, including public procurement, the ability to influence policy and gaining access to financing and licenses. Last year Beijing said it was considering subjecting state firms to principles of "competitive neutrality" – the recognition that significant government business activities which are in competition with the private sector should not have a competitive advantage or disadvantage simply by virtue of government ownership and control – but European companies still held mixed views on whether this will be implemented or not. And of course, numerous European firms had been negatively affected by trade war tariffs.
Despite the challenges, the Business Confidence Survey 2019 found that China remained among the top three current and future investment destinations for 62 percent of the European companies polled in the survey. The survey said that "the size of the Chinese market and untapped growth potential still outweigh the considerable costs of operating here that arise from difficult operating conditions, and therefore European companies remain dedicated to doing business in China."
Sources: South China Morning Post & The European Union Chamber of Commerce in China – Business Confidence Survey 2019