Introduction to the article 
Research on Western China represents the core of our "Galileo Observer" column. In the past few months we have developed a series on "Western China food, beverages and business". An important section of it is dedicated to Western China wine regions and companies. Western China wine regions are complex and diverse, suitable for producing grapes and wines with diverse personalities, different qualities, diverse varieties and unique flavors. In our previous article we analysed the Yunan market wine production, while today we bring you to another part of Western China, which is unique for its culture, history, and… wine. We are talking about Sichuan, a fascinating Province, whose leaders have been trying to build a special area to enhance its wine production.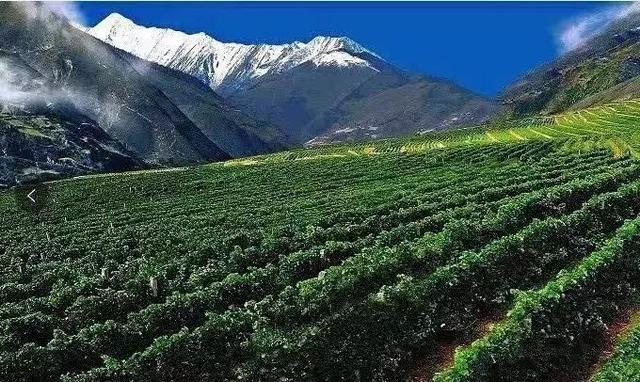 The beautiful mountains of Sichuan 
The launch of the "Sichuan Alpine Wine Region"
In 2018, Sichuan Provincial Government proposed to create a unique "World Alpine Wine Producing Area", using its comparative advantages to grow and brew high-quality wines with unique styles. This is the highest wine producing area in the world. 
In terms of administrative area, the "Sichuan Alpine wine region" covers the Ganzi Tibetan Autonomous Prefecture, Ngawa Tibetan and Qiang Autonomous Prefecture, Liangshan Yi Autonomous Prefecture and Panzhihua Region. This part of Sichuan is located on an indispensable area on the southern Sichuan-Tibet line and has an important strategic position. 
These areas are mainly inhabited by ethnic minorities like the ones of Tibetans, Qiangs and Yis. They used to be the ancient tea-horse road and part of the ancient silk road. They have accumulated thousands of years of culture and history, and the ethnic customs are rich and colorful. At the same time, it is also a remote area whose economy is not as developed as the other parts laying on the "Sichuan Basin". One of the main challenges here is the fight against poverty, and local administrations are developing "poverty alleviation" programmes.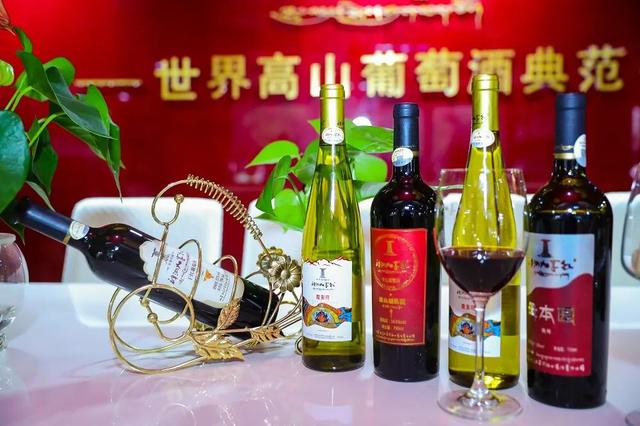 Some of the wines from the Sichuan Alpine Wine region 
Main characteristic of the area 
The production area is made of four sub-production areas: the sub-production areas of the upper reaches of the Minjiang River represented by Mao County and Li County in Aba Prefecture; the sub-production areas of the Dadu River Basin represented by Xiaojin, Jinchuan and Danba of Aba Prefecture; the upper sub-regions of the Jinsha River represented by Rong and Xiangcheng; the Anning sub-regions of Anning River represented by Xichang and Panzhihua in Liangshan Prefecture.
These areas belong to the typical plateau temperate arid and semi-arid monsoon climate zone: its climate is complex and diverse, warm in winter and cool in summer, with  a cold season characterised by a long frost-free period. Because of these characteristics, there is no need to bury soil in winter to protect against cold. The soil type is rich and mostly gravel sandy, with good permeability and high content of mineral elements. Due to the high altitude, the sun is much closer than other parts of China, and it is good for growing grapes. The average annual sunshine hours exceed two thousands hours, so that sunny and warm days are enough to get great results in this special sector. The temperature difference between day and night is also large, and this is conducive to grape growth and fruit ripening. 
The grapes are mostly planted on the slopes and mountainsides of valleys, according to the mountainous terrain. The climate at different altitudes might vary significantly. For this reason, different wine growth performances lead to a variety of styles. At the same time, the vineyards are non-concentrated and contiguous, mostly distributed in terraces, with ventilation and light transmission, which naturally shields the spread of pests and diseases.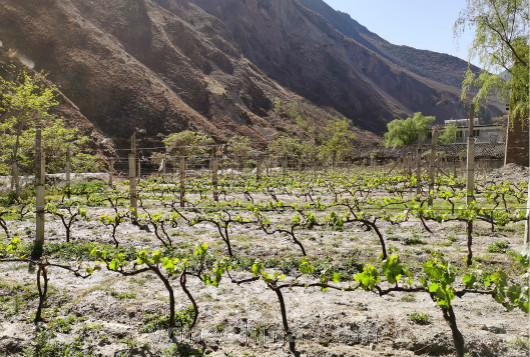 The color of the vineyards of the Kangding winery is brilliant green
Most recent activities made to launch the Sichuan Alpine Wine Region
Since 2018, for the past two years, Chengdu Wine Association and Sichuan Wine and Fruit Wine Industry Association, which both promote the development of high mountain wine producing areas, have developed together a common strategy and activities to promote the "new wine brand" of the area. 
The main goal of 2019 was to consolidate resources and strength through various means and continue to focus on building the "Sichuan Alpine Wine Region brand". Local government, wine associations and companies did it in many ways. 
For example, on March 19, 2019, the Chengdu Wine Association and the Shenzhen Wine Industry Association hosted the National Wine Merchants Association in the Provincial capital of Sichuan. Nearly three hundred wine merchants from Hong Kong, Shenzhen, Guangzhou, Chengdu and other places and wine industry associations across the country visited the Provincial Capital, and exchanged expertises and thoughts about Sichuan high mountain wine.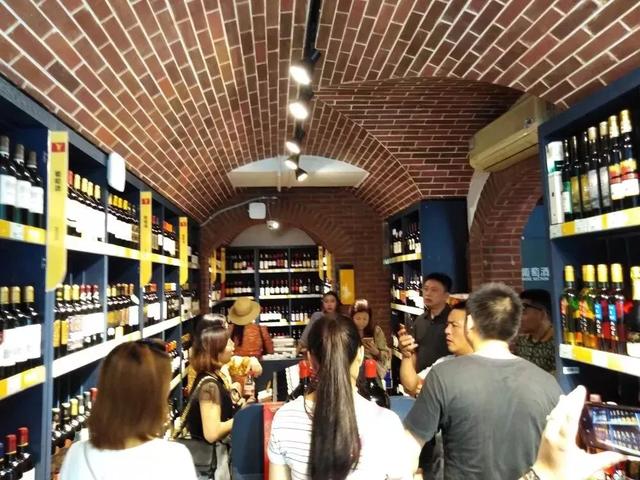 Sichuan wine tasting activities
From June 17 to 21, Chengdu Wine Association organized a trip for sommeliers, winemakers and managers from Sichuan high mountain wine production enterprises to inspect and exchange activities in the Helan Mountain, in the eastern wine production area of Ningxia and one of the most interesting of China. The owners could learn  advanced and scientific planting and brewing technologies, and also study the local winery management techniques. 
The brand of "Sichuan Alpine Wine Region" collectively appeared at the "2019 Qingdao International Wine and Spirits Expo" sponsored by the Qingdao Municipal People's Government and undertaken by Qingdao Council for the Promotion of International Trade, bringing nearly thirty Sichuan Alpine wine products with various styles to be displayed. 
The wine enterprises were also encouraged to launch their products by opening their digital shops online. The first to do so was on JD.com platform was the Sichuan Gaoshan Wine Group, while in September the flagship store of the Sichuan Wine and Cider Industry Association opened was digitally inaugurated. The first batch of nearly twenty Sichuan high mountain wine and cider brands appeared collectively and entered the JD Supermarket later on. 
Numerous training courses were also organized to improve management capabilities. The Sichuan Wine and Fruit Wine Industry Association and the Chengdu Wine Association jointly organized the first "Sichuan Provincial Wine Enterprise Brand Building and Marketing Seminar" in Chengdu.
Sichuan wine enterprises and data
Since 2019, with the strong support of the Sichuan Provincial Department of Civil Affairs, Sichuan Provincial Department of Economics and Information Technology and other government departments, various wine production enterprises have settle down in this "Sichuan alpine region", with the aim of improving their production, enlarging their potential market, benefiting from the geographic and climatic characteristics of this special area. These new activities also have had the goal to participate in poverty alleviation reduction and the rural revitalization. When it comes to wine enterprises, according to local sources there are nearly twenty main wine production enterprises in this region, which are able to  integrate planting, cultivation, brewing and sales activities.
If we look at the data provided by official sources, as of the end of December 2019, according in particular to the summary of statistical data reported by seventeen major wine production enterprises in Sichuan Province, the total wine grape planting area was about 38,300 million mu (mu is the Chinese to measure areas), with an increase of 0.69 million mu compared with the same period in 2018. The annual wine production capacity of the province was 0.69 million tons, while the province's wine output value was 413 million yuan and the province's annual wine sales reached a total of 325 million yuan.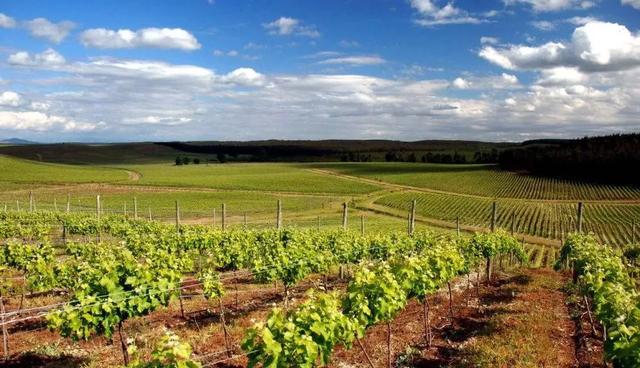 A beautiful sight of Sichuan territory
Future of Western China wine sector after the Covid19 pandemic 
We must admit that the outbreak of Covid19 pandemic in China has created new challenges for basically each sector. At the same time, the great strength of Chinese economy is an internal market of hundreds of millions of potential consumers. Despite the pandemic, Western China wine market is still growing rapidly and has enormous potential. 
From a local point of view, not a day goes by without the launch of brand new wine companies or joint ventures, a regional stimulus policy or development strategy. At the same time, the desire of the local middle class to taste and consume European, American, or even those of the "New World" wines is formidable. 
From another point of view, the versatility of wine makes its useful. As highlighted before in our article, wine can be both a tool to create wealth and reduce poverty in a region. It could also lead to the creation of new routes for tourism, build bridges of dialogue between different cultures and economies, give birth to passions and friendships between people. For these reasons, we are optimistic about the future of Western China wine sector, and we will keep covering it for our column. 
If you want to know more about the contents of this article and our series on Wine and Food in Western China, you can send us an email to galilei@santannapisa.it. Stay tuned with the Galileo Observer! 
Marco Bonaglia