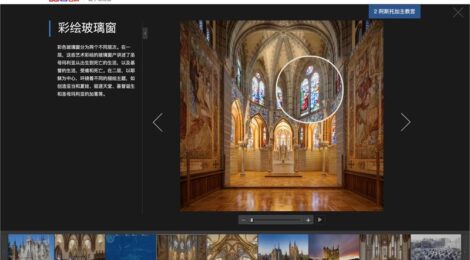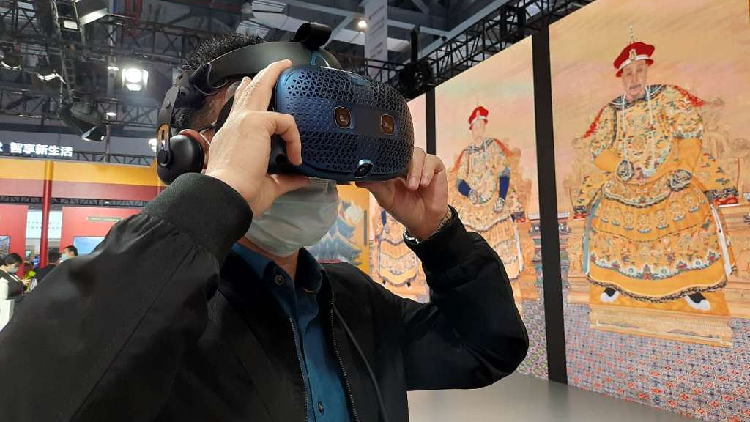 The international tourism sector has been heavily impacted by Covid19 pandemic. China, with the de facto closure of the country and with the flow of national tourists effectively interrupted to the outside world, has played a fundamental role in this transition phase. Chinese tourists have flocked to domestic tourist destinations whenever possible, while internationally the lack of Chinese tourists played a significant role. In general, very often the Chinese economy has been considered a great laboratory for many sectors. Tourism is no exception. China is establishing itself as a global laboratory for tourism thanks to new trends and heavy implementation of technologies, projects and policies. According to many experts, what happens in China today will also be decisive for European and global tour operators in welcoming new Chinese tourists after the pandemic. 
1. How digitalization is shaping tourism experience in China
Due to the pandemic, more and more people have remained indoors in China in recent years. Harsh lockdowns, in various strategic tourism centers of the country, have affected the travel dreams and tourism plans for literally millions of Chinese. For this reason, a new type of tourism has spread in China, also called "Cloud Tourism", or even "Virtual tourism". Thanks to new technologies, as live stream for example, people can visit tourist attractions virtually and enjoy the breathtaking landscapes of many Chinese destinations without leaving home. As cited by the Global Times, one example recently was a live tour of Shanghai Wild Animal Park, which was able to attract as many as 10 million views in less than a month. Another successful case is the digital visit of several cultural centers, scenic spots and museums in Taiyuan, in Northern China.
Virtual reality and augmented reality are two technologies that are becoming more and more popular in China in recent years. This is possible thanks to the marketing of viewers and tools that allow the increasingly "tailored" and citizen-friendly use of these technologies, and their application for shopping, entertainment, and even tourism. According to several sources, the virtual reality market in China could reach a figure of 8 billion dollars in the coming years. VR Headsets are now produced and sold for just over $ 15 in China, which makes them accessible and affordable to an increasingly large slice of the population in every corner of the People's Republic.
The application of these two technologies can happen in many different environments and situations. For example, you can sit comfortably in an armchair and visit Theme parks and Zoos. One example is the Guangzhou Zoo, which allows visitors to learn about new species in a particular virtual reality section, while an aquarium in Guizhou allows them to enjoy a wall of touch sensitive virtual jellyfish. Tencent is planning to build an e-sports park in Anhui Province with attractions based on anime characters and online games.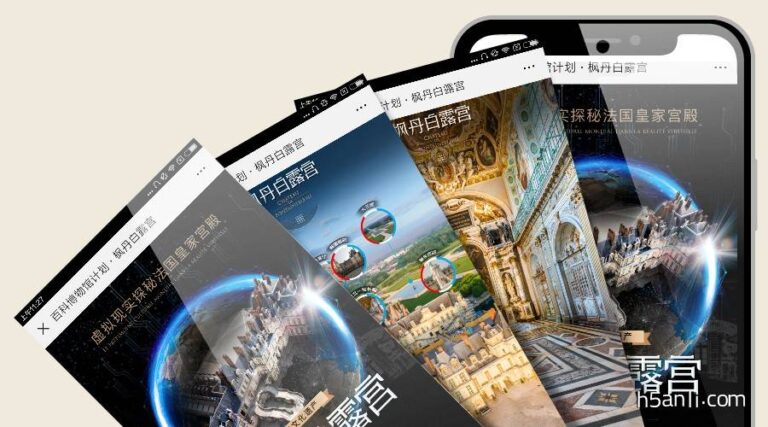 2. The case of "digital museums" and the "Baidu Encyclopedia Digital Museum"
As for museum digital experiences in particular, a huge projects launched already ten years ago is that of the "Baidu Encyclopedia Digital Museum", a platform that allows users to visit numerous museums without being present in person. Baidu Encyclopedia Digital Museum is a large-scale public science popularization project of Baidu Encyclopedia. Through technical means, physical museums, halls, pieces of art and collections are digitalized and brought online. Through various forms such as audio explanation, real-world simulation, and three-dimensional display, users can enjoy the precious exhibits through the platform, and obtain information and knowledge very conveniently. It can be used both on desktop and mobile tools, allowing users to feel the precipitation of history and culture anytime, anywhere, and visit the museum without leaving home. 
Let's look a bit on the history of this incredible project.
On January 4, 2012, Baidu Encyclopedia Digital Museum was officially launched. 

As of 2016, more than 200 Baidu Encyclopedia digital museums have been launched, including the National Museum of China, Sanxingdui Museum, and China Garden Museum. In terms of presentation, the digital museum displays the authoritative information and exclusive collection knowledge of each museum in a panoramic view through text, pictures, audio commentary, three-dimensional flash, virtual roaming, high-altitude bird's-eye view and other methods, which greatly enriches the user's sensory experience.

On May 18, 2017, the Encyclopedia Digital Museum launched an online public welfare communication activity based on the "World Museum Day" – the "curator will take you to understand the museum in seconds" plan, and invited well-known domestic museum curators to record 3-5 minutes short video , introducing museums and collections. In addition, on the "World Museum Day", Baidu Encyclopedia and mobile phone Baidu jointly launched the 20 billion pixel matrix panorama + AI restoration project of Qin Shi Huang's Terracotta Warriors.

In May 2018, the Baidu Encyclopedia Digital Museum was fully upgraded and officially changed its name to the Baidu Encyclopedia Museum Project. 
Up to now, Baidu has launched 235 digital museums including Yungang Grottoes, Sanxingdui Museum, Terracotta Warriors and Horses of Qin Shihuang and National Museum of China, and the number of online visitors has exceeded 72 million.
Baidu signed partnerships with museums abroad or with worldwide known attractions as "La Sagrada Familia" and other Gaudi's works to develop a "digitalization wave" around the world and to connect many famous touristic spots with Chinese costumers and potential visitors. Another example of cooperation between Baidu and a European reality was the signing July 2018 of an agreement between the famous French scenic spot Fontainebleau Palace to join the platform.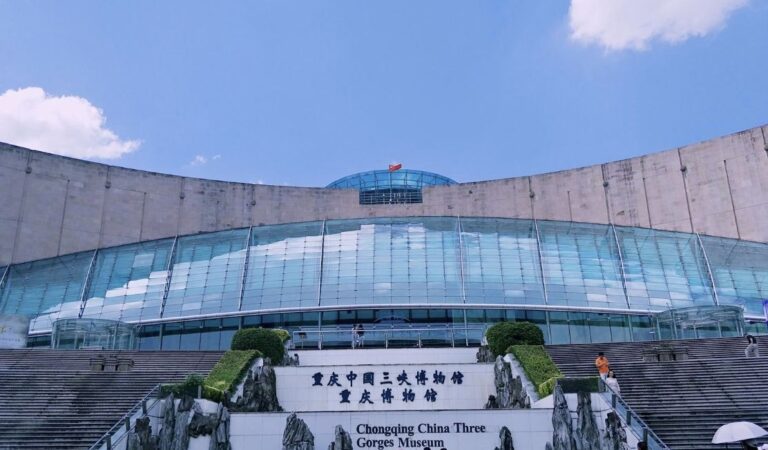 3. The participation in the project of the "Chongqing China Three Gorges Museum"
Our "Western China Tourism Series" column tries to analyze the trends, case studies and stories of tourism in China, with a particular focus on the Far West, where our Institute has been based since 2007. This part of the country represents a special destination and platform to observe how Chinese tourism is facing the new challenges brought by the pandemic and manage them internally. "Our" Chongqing, included in the large regional development project called "Chongqing-Chengdu Economic Circle" is reinventing itself as a regional and national tourist destination. 
As for the Baidu project, Chongqing is also represented in the platform, thanks to the absolutely significant presence on the platform of Chongqing Three Gorges Museum . In the digital Encyclopedia in fact, visitors can find a total of 4 halls of this special and evocative, for a total of 114 collections available. 
The "Chongqing China Three Gorges Museum" is a non-profit cultural and educational institution that protects, researches and displays historical and cultural heritage and human environment material evidence in Chongqing and the Three Gorges region. It is an important cultural infrastructure for promoting and cultivating the national spirit. The main building of the China Three Gorges Museum in Chongqing is magnificent and profound. Except for the front and the People's Square and the People's Auditorium, the other parts are built along the topography and integrated with the mountain. Combined with the terrain height difference and the enclosure and semi-enclosure of the building, it presents a landscape-themed garden landscape. For all this reasons, the Museum is an unique example of the wise mixture of history, local and regional culture, application of new technologies and the building of a point of reference on the topic of the "Three Gorges", accessible not only physically, but also digitally. 
Stay tuned with us to know more about China tourism new trends and projects! For more information, please send an email to – marco.bonaglia@santannapisa.it
For all the previous articles about Tourism in China and Western China, visit this link
Written by Marco Bonaglia – PhD Candidate in Tourism Management at Chongqing University